Entertainment
5 ways to entertain yourself at Encore Boston Harbor if you don't gamble
We bet you'll find something to do.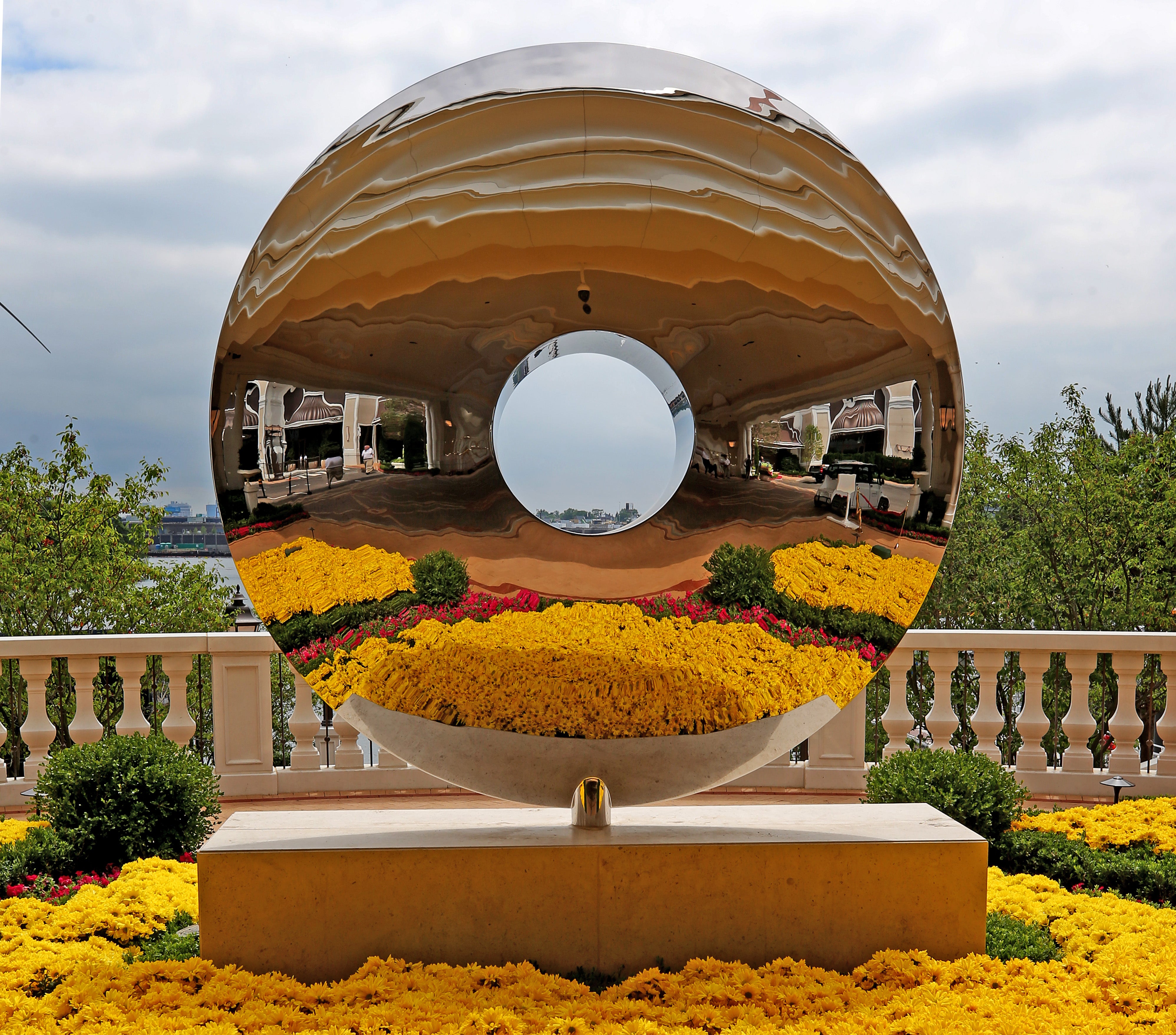 Encore Boston Harbor, set to open its doors to the public on Sunday at 10 a.m., is first and foremost focused on gambling. The casino will have 3,158 slot machines (60 of which will be high-limit) and 231 table games (88 of which will be dedicated to poker).
But just like casinos in Las Vegas, Encore Boston Harbor promises plenty to see and do aside from games of chance — from concerts to spa days.
Here's a guide of what you can see and do at Encore Boston Harbor if you're not planning on gambling:
Memoire, the casino's flagship nightlife venue, will debut next week with appearances from the likes of Steve Aoki and DJ Diesel, the stage name of NBA legend Shaquille O'Neal, during its first week of operation. Memoire is run by Big Night Entertainment Group (BNEG), the team behind The Grand nightclub in the Seaport, as well as a dozen other Boston-area restaurants and venues.
Memoire's opening night on June 23 will feature a set from Dutch DJ R3hab, while Aoki (June 24), Shaq (June 27), Cheat Codes (June 28), VICE (June 29), and Don Diablo (June 30) will all be a part of the opening-week performances.
BNEG owner Ed Kane said that Memoire will offer a similar experience as The Grand, and that Memoire's "well-curated experience" will provide memorable nights for both casino high-rollers and general audiences alike.
"We love high-energy nightlife," Kane said. "We love to create really spectacular spaces that cater to a VIP client as well as a GA audience. I think that's kind of our hallmark. We create amazing spaces, we bring in world-class talent, and we make sure you have a perfect time when you're there."
Encore also plans to host entertainment in its massive Grand Ballroom (37,000 square feet) and lounges, but has not announced any specifics yet.
Visit the $28 million Popeye statue and the jewel-encrusted, flower-covered carousel
Encore has been welcoming guests on an invite-only basis since Monday, and so far two of the most popular Instagram backdrops have been a $28 million statue and a flower-covered carousel.
The Popeye statue, crafted by famous sculptor Jeff Koons and purchased in 2014 at auction for $28 million, had been living at Wynn Las Vegas until recently. According to Encore president Robert DeSalvio, the plan was always to bring the statue to Everett once Encore opened.
"If you ask me, in a whimsical kind of way, he's a great connection to the water for us," DeSalvio told Boston.com in 2016.
The other eye-popping attraction is an ornate carousel at the casino entry, which features 10 horses, 83,000 flowers, 11,000 jewels, and dozens of lights. While you can't ride it, it does run.
Grab a bite to eat
Encore boasts 15 restaurants and bars, with everything from a pricy steakhouse to a casual sports bar, and even a Dunkin' for all the caffeine-deprived guests. Our Encore bar and restaurant guide has more detailed info about each of the 15 spots, but one highlight worth considering is Oyster Bar, one of two restaurants at Encore from former Neptune Oyster chef John Ross. The intimate eatery will serve up ceviches, crudos, oysters, and even miniature versions of the lobster roll Ross perfected at Neptune.
Encore Boston Harbor's spa facilities span 26,000 square feet, and include 17 treatment rooms, six stylist stations, two pedicure stations, four manicure tables, two makeup stations, four shampoo stations, and one barber station. The casino's spa menu features several different types of massages, including restorative Himalayan salt stone and aromatherapy. An 80-minute massage starts at $210 Monday through Thursday and $235 Friday through Sunday and holidays.
Look your best on the casino floor by visiting one of Encore's five shops, which cater to a range of clientele. Shop menswear (Wynn Mens), women's clothing (The Wynn Collection), high-end timepieces (Watches of Switzerland), fragrances and cosmetics (Wynn Beauty), and souvenirs or gifts (The Drugstore).