Entertainment
Ben Affleck is in talks to star in an erotic thriller from the director of 'Fatal Attraction'
The Cambridge native would play one half of a couple whose extramarital affairs and sadistic mind games lead to dead bodies.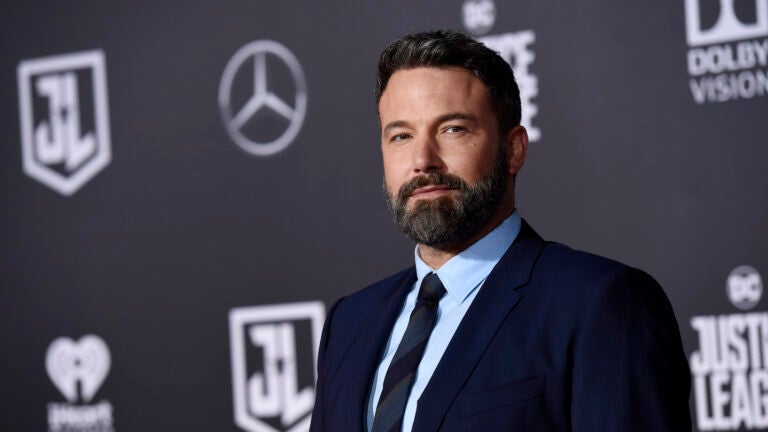 A director known for erotic thrillers like "Fatal Attraction" and "Indecent Proposal" is eying Ben Affleck for a lead role in his next film.
According to Deadline, Adrian Lyne is in talks to direct "Deep Water," an adaptation of the novel of the same name by Patricia Highsmith, who also wrote "Strangers on a Train" and "The Talented Mr. Ripley."
Affleck and Ana de Armas ("Blade Runner 2049") would play Vic and Melinda Van Allen, a couple stuck in a loveless marriage whose extramarital dalliances and sadistic mind games lead to dead bodies.
It's been 17 years since Lyne last directed a film in 2002's "Unfaithful," another steamy thriller starring Diane Lane and Richard Gere. The director also helmed the hit films "Flashdance," "9 1/2 Weeks," and "Lolita."
Although talks are still ongoing, shooting for "Deep Water" would begin in November, with New Regency financing the film and Fox/Disney distributing, per Deadline.
After starring in March's action-adventure title "Triple Frontier" for Netflix, Affleck will likely see two more movies released in 2019. "Torrance,"  about a former basketball all-star (Affleck) who takes a coaching job at his alma mater after losing everything to addiction, is scheduled to hit theaters Oct. 18. Affleck will also co-star in "The Last Thing He Wanted," a Netflix title with an unspecified 2019 release date about a former journalist (Anne Hathaway) who becomes an arms dealer, with Affleck likely playing a high-level government official with whom she becomes romantically involved.