Entertainment
Universal cancels release of 'The Hunt' after Trump tweets, mass shootings
President Donald Trump had criticized the film, saying it was made "to inflame and cause chaos."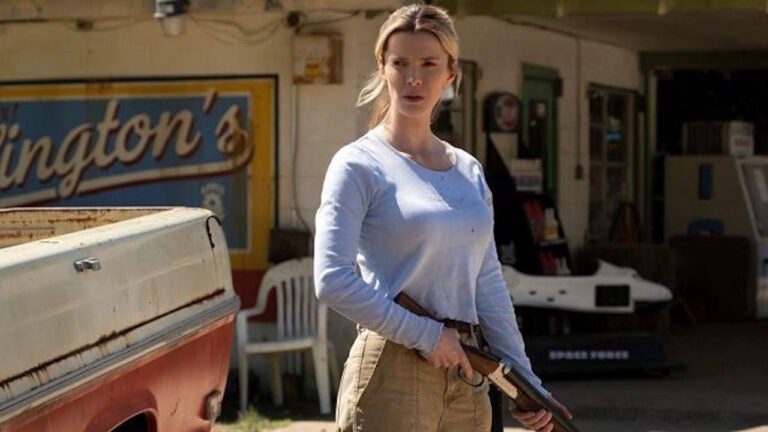 Universal has scrapped plans to release "The Hunt," a horror-thriller in which elites stalk rural "deplorables" for sport. The film had been previously set for release on Sept. 27.
The studio's decision came a day after President Donald Trump criticized the film, saying it was made "to inflame and cause chaos."
The R-rated satire follows 12 individuals who awaken in a clearing, "Hunger Games"-style, only to realize they're being hunted for sport by elite liberals. Craig Zobel ("Z for Zachariah") directed, with Betty Gilpin, Hilary Swank, Emma Roberts and Ike Barinholtz starring.
Universal had previously hit pause on marketing the movie following mass shootings in El Paso, Texas and Dayton, Ohio. According to The Hollywood Reporter, studio executives spoke with filmmakers before mutually arriving at the decision to pull it off the calendar.
"After thoughtful consideration, the studio has decided to cancel our plans to release the film," read Universal's statement. "We stand by our filmmakers and will continue to distribute films in partnership with bold and visionary creators, like those associated with this satirical social thriller, but we understand that now is not the right time to release this film."
Trump slammed "The Hunt," which had been drawing comparisons to "The Purge" and "Hostel," for its violent storyline.
"Liberal Hollywood is Racist at the highest level, and with great Anger and Hate!" Trump tweeted. "They like to call themselves 'Elite,' but they are not Elite. In fact, it is often the people that they so strongly oppose that are actually the Elite."
Of the film, he added: "The movie coming out is made in order…..to inflame and cause chaos. They create their own violence, and then try to blame others. They are the true Racists, and are very bad for our Country!"
No new release date for "The Hunt" has been announced.