Entertainment
Chris Evans wants to join the Star Wars universe
Could Captain America put down his shield and pick up a lightsaber?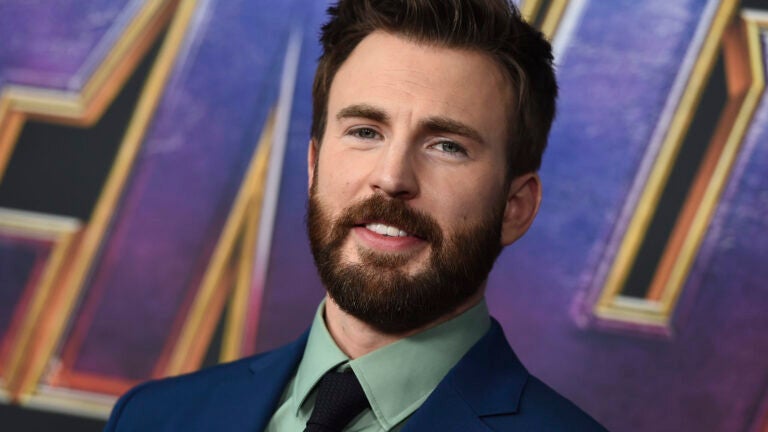 Is Chris Evans planning to jump from one Disney mega-franchise to another? With just a single word, the Sudbury native sent the internet speculation into overdrive on Friday.
Earlier this week, The Hollywood Reporter broke the news that producer Kevin Feige, who has overseen the hugely successful Marvel Cinematic Universe, would be teaming up with Lucasfilm president Kathleen Kennedy to produce a future Star Wars movie. Furthermore, THR reported that Feige has already told a "major actor" that he has a role for that person if and when the movie goes into production.
When film publication Collider tweeted an article about the news and asked which Marvel actor fans would like to see appear in a Star Wars movie, Evans succinctly replied, "Me."
Me.

— Chris Evans (@ChrisEvans) September 27, 2019
While it's more likely that Evans was merely joking around than breaking major film news on Twitter, there are enough connections between the two franchises that Evans' Jedi aspirations are hardly impossible. The actor's next movie is "Knives Out," a murder mystery comedy filmed in Massachusetts and directed by "Star Wars: The Last Jedi" director Rian Johnson, who is slated to direct at least three more Star Wars titles. Plus, there are already more than a dozen actors who have appeared in both franchises, including Samuel L. Jackson, Natalie Portman, and Paul Bettany.
Regardless of Evans' future plans, fans were beyond excited by the possibility of Captain America putting down his shield and picking up a lightsaber, with the all-caps responses ranging from "YES DO IT YES YES YES!!!!" to the slightly more restrained "OKAY I WOULD LIKE TO SEE IT."
Yesss ❤️? #JediCap pic.twitter.com/FeA7hk8cxI

— Hamza (fan acc) (@WarMFMachine) September 27, 2019
OKAY I WOULD LIKE TO SEE IT pic.twitter.com/B6IkycO4DW

— eleanor black ⍟ (@filmweird) September 27, 2019
Captain Jedi pic.twitter.com/RHbqJdfbmv

— TJ kiszka (@HellblazerArts) September 27, 2019
CHRIS DJDFJSJSK OTHJDKSKSKS pic.twitter.com/FoXG5SMreh

— ? (fan account) (@spideysbuchanan) September 27, 2019
Love the direct approach to your application for the job ??

— Stacey (@heartofgold81) September 27, 2019
Until then, Evans stans will have to content themselves with knowing that it's only two months until "Knives Out" hits theaters on Nov. 27.