Entertainment
Livestream: 'Streaming Up From Boston,' the Dropkick Murphys' St. Patrick's Day concert
In spite of the coronavirus, the band found a way to share its St. Patrick's Day tradition with the world.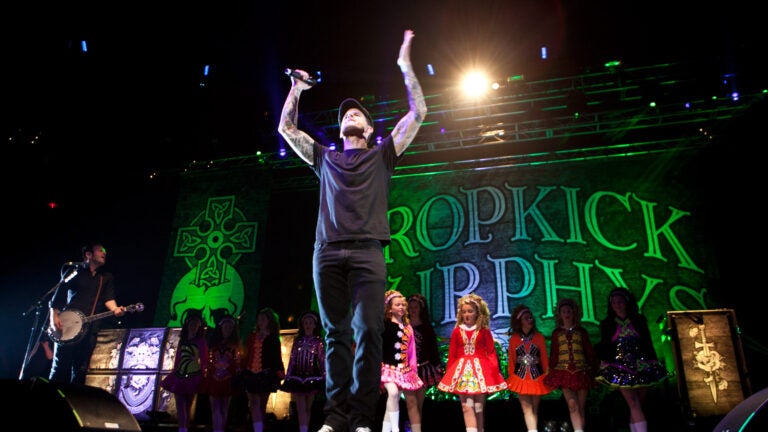 The Dropkick Murphys were forced to cancel their slate of St. Patrick's Day shows in Boston due to the COVID-19 outbreak, but the local punk rockers still found a way to ship a bit of Boston to the world.
The group is offering a free, livestreamed concert on St. Patrick's Day called "Streaming Up From Boston," which begins streaming on  YouTube, Facebook, and Instagram at 7 p.m. EST on Tuesday.
Facebook video may take a moment to load.
https://www.facebook.com/DropkickMurphys/videos/142921160378419/