Entertainment
All the free trials and deals on streaming video services you can try right now
With the world stuck inside, streaming companies are upping their free trial offers.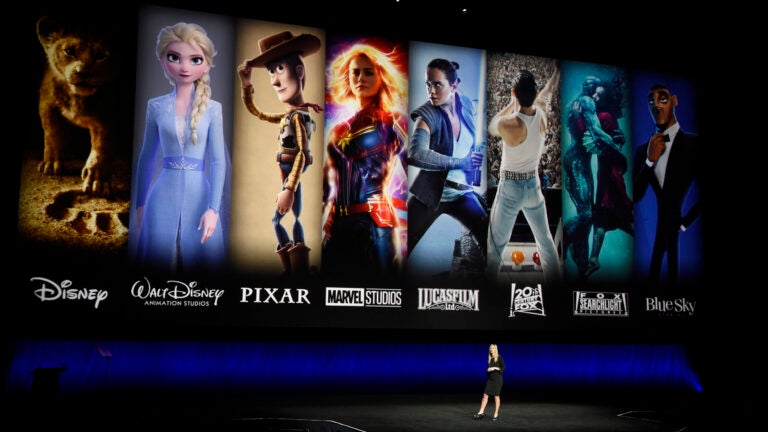 With everyone hunkered down due to the coronavirus, it can be hard to figure out new and interesting ways to stay entertained. Luckily, there have never been more on-demand entertainment and streaming platforms available than right now.
Some entertainment companies have gone out of their way to reach viewers during this time, including HBO, which recently added hundreds of hours of free programming as part of its #StayHomeBoxOffice campaign. Quibi, a new service that debuted April 6, specializes in short-form entertainment, and it's currently offering free 90-day trials.
Here's a list of all the major free streaming trials currently being offered, as well as a few streaming services that are always free.
New Platforms or Offers:
HBO: Free access to select programming for a limited time
Ahead of the launch of new streaming service HBO Max in May, the premium cable company is making almost 500 hours of programming available to stream for free for a limited time as part of its #StayHomeBoxOffice promotion. By downloading the HBO Now or HBO Go apps or visiting hbonow.com or hbogo.com, you can watch classic HBO shows like "The Sopranos," "Six Feet Under," "The Wire," and "Veep," as well as recent Warner Bros. films like "Pokémon Detective Pikachu" and "The Lego Movie 2: The Second Part."
Quibi: Free 90-day trial if you sign up by April 20
Quibi is an entirely new streaming platform based on short-form content to be watched on smartphones, with movies and shows released in bite-sized episodes of 10 minutes or less. With its launch on April 6, it has more than 50 shows available from the likes of Chrissy Teigen, Liam Hemsworth, and Will Forte, among others. Users who sign up prior to April 20 will receive a 90-day free trial.
CBS All Access: 30-day can be extended to a free 60-day trial with the code ENJOY
CBS All Access has a massive library of programming you love from the network, as well as platform-exclusive programs like a reboot of "The Twilight Zone," the new Star Trek series "Star Trek: Picard," and "The Good Wife" spinoff "The Good Fight." Once you sign up for a 30-day trial, go into your account settings and use the code ENJOY to add a second month to your free trial.
For the Kids:
PBS Kids: Currently no cable login required
For those who have cut the cord, PBS Kids offers the same great child-friendly educational programming you would find on your local station. The service previously required you to log in and provide your location, but as of March 20, PBS is offering unfettered access to select episodes of shows like "Sesame Street," "Arthur," and "Mister Rogers' Neighborhood."
Amazon Prime for Kids: Free access with an Amazon login
Amazon already offers a litany of kids' programming to its Amazon Prime subscribers, but is currently offering free access to some of its children-friendly shows simply by logging into a basic Amazon account.
Noggin: 60-day free trial
Noggin is a streaming service from Nickelodeon aimed at the younger set, with shows like "Dora the Explorer," "Blue's Clues," and "Peppa Pig" available on the platform. Typically the company only offers a seven-day trial, but is currently running a 60-day trial for free.
For the Film Fans:
Shudder: Free 30-day trial with the code SHUTIN
Horror movie fans may want to check out Shudder, which has extended its typical seven-day trial to 30 days with the promo code SHUTIN. Recently added movies to the service include "The Exorcist" and the first eight films in the "Friday the 13th" franchise.
Criterion Channel: Free 14-day trial
For those unfamiliar, the Criterion Collection is a film organization that selects a certain number of culturally significant films to preserve and present each year. Its collection now numbers over 1,000, all of which are available on the Criterion Channel in the highest quality formats and the aspect ratios intended by the filmmakers. You can currently sign up for a 14-day free trial.
Sundance Now: Free 7-day trial
Indie film fans who have been missing out on art house film fare at theaters like the Coolidge and Brattle may want to give Sundance Now a try. From the company that runs the Sundance Film Festival, the service has a solid library of indie titles, both new and old.
Always Free:
Crackle: Unlike the others on this list so far, Crackle is an ad-supported service, which means that although it is always free, enjoying films in its library like "Taxi Driver" and "Dr. Strangelove" require watching ads every 15 to 20 minutes. The Sony-owned streamer has a pretty impressive library of movies and shows, though.
Tubi: Tubi, which was recently acquired by Fox, has a solid collection of movies and kids' shows, though it only has a limited number of adult-focused TV shows. Like Crackle, you'll see advertisements every 15 to 20 minutes, but the service is always free.
Kanopy and Hoopla: Kanopy and Hoopla are two streaming services that are tied to your local library. With a library card, you can access movies on Kanopy and e-books, educational programming, workout videos, and TV shows on Hoopla, though the selection varies depending on what your local library has made available.
The Big Platforms:
Netflix: Free 30-day trial
Anyone with an e-mail address can sign up for a free 30-day Netflix trial. The company offers a range of plans, but if you're planning on signing up and then canceling, go for the Premium tier, which offers Ultra HD (4K) content and streaming on up to four devices simultaneously.
Amazon Prime Video: Free 30-day trial
With so many stores closed or unreachable at the moment, trying out a Prime subscription might be in the cards for a lot of people. Part of that trial includes 30 days of access to Prime Video, which has thousands of shows and movies. Even if you've had Amazon Prime in the past and let your subscription lapse, you can start a new 30-day free trial of Prime Video if it's been at least 12 months since you canceled.
Hulu: Free 30-day trial
Like Netflix, Hulu offers a free 3o-day trial of its service to new users, with the service specializing in recent broadcasts of network and cable TV shows. If you're planning on canceling at the end of the month, go for the ad-free option, which normally runs $12 a month. If you're thinking about keeping it afterward and want to save a bit of money, the ad-supported version runs $6 a month.
Disney+: Free 7-day trial
Disney+ is a great option to jump on with its massive collection of kid-friendly content. It doesn't offer a very robust trial, at only seven days free, but at $7 a month, it's cheaper than many of its counterparts. Along with classic Disney animated movies and shows, you get access to nearly everything in the Marvel and Star Wars universes, as well as FOX programs like "The Simpsons."