Entertainment
Dropkick Murphys will perform a livestreaming concert at an empty Fenway Park — and Bruce Springsteen is joining them
The band will perform "Streaming Outta Fenway" on Friday, May 29.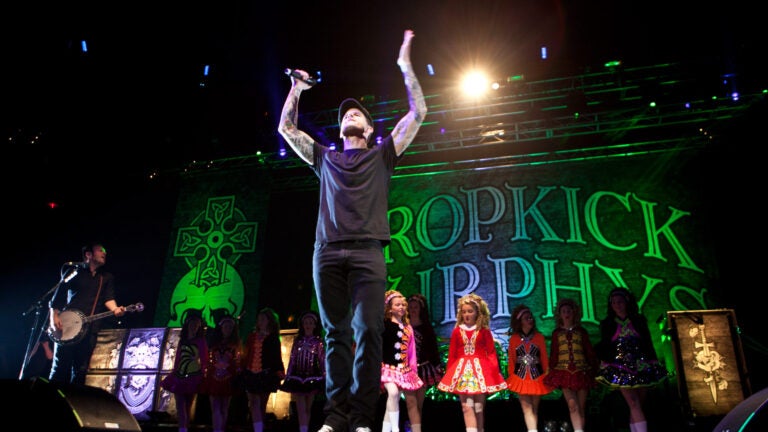 Back in March near the start of the coronavirus pandemic, the Dropkick Murphys entertained audiences worldwide with their livestreamed St. Patrick's Day concert. Now, the Boston punk rock outfit is back with a special concert to be broadcast from an empty Fenway Park.
On Friday, May 29 at 6 p.m., the band will perform "Streaming Outta Fenway," a live stream event during which the band will perform on the Fenway diamond for a completely empty park. The concert will be streamed on the band's Facebook, YouTube, Twitter and Twitch pages.
The band will also be joined remotely by rock legend Bruce Springsteen for a special "double play" of one Dropkick song and one Springsteen song.
The band has played at Fenway multiple times in the past, but according to a press release "Streaming Outta Fenway" will mark the first time a band has played a concert on the baseball diamond at the park.
Springsteen, meanwhile, played the first-ever ballpark-wide concert at Fenway back in 2003.
The concert will be available to stream worldwide, during which audiences will be encouraged to donate to three nonprofits: Boston Resiliency Fund, Feeding America, and Habitat for Humanity, Greater Boston.