Entertainment
It looks like Boston's only wax museum has ceased operations
Photos of Dreamland Wax Museum show an empty storefront, absent the wax figures that once peered through the windows.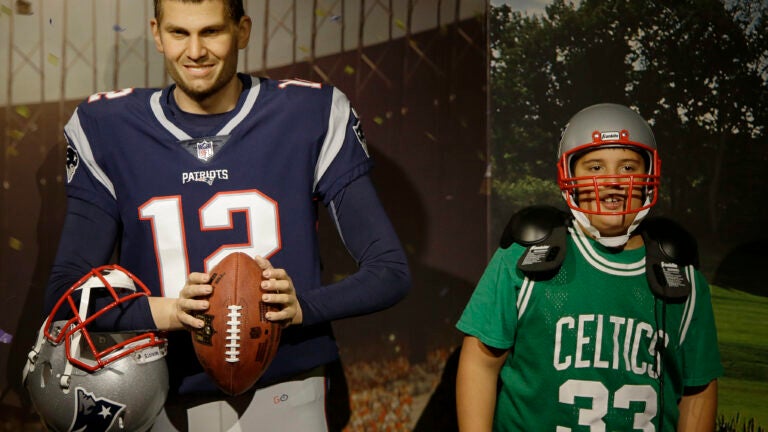 After nearly three years in business, it appears that Boston's only wax museum has shut down operations for good amid the coronavirus pandemic.
Photos shared on Twitter show that the interior of the Dreamland Wax Museum located downtown are mostly empty, with both merchandise and the ubiquitous wax figures that peered out the front window now gone.
Looks like the Dreamland Wax Museum in Government Center is no more. All merchandise is gone. @universalhub pic.twitter.com/pmfR4wzuCW

— Neal "perambualting the bounds" G (@MstrGoodmorning) May 21, 2020
The main phone number listed for Dreamland Wax Museum has been disconnected, and several emails to addresses previously associated with the museum bounced back. A call to the museum's general manager was not returned.
Along with wax figures of celebrities and historical figures from around the world, Dreamland Wax Museum featured wax versions of several famous Bostonians, including Ben Affleck, Matt Damon, Ray Bourque, Bobby Orr, Paul Pierce, and even former Boston Pops conductor Arthur Fiedler.
The museum faced ridicule online for some of its figures, including those representing President Donald Trump and former Patriots quarterback Tom Brady, with one saying Brady's figure looked like it "'would murder you and hide the body.''
That didn't stop Brady's wife, Gisele Bündchen, from visiting the museum in 2018 to pose with her own wax likeness, however.
"Look who I saw in Boston today," Bündchen wrote on Instagram. "Another me!"
https://www.instagram.com/p/BnJcOeClPVt/?utm_source=ig_embed