Entertainment
'City on a Hill' creator Chuck MacLean demoted following misconduct inquiry
Chuck MacLean, a Quincy native who created the Boston-based TV show based on an idea by Ben Affleck, was ordered to stay away from set after an HR investigation.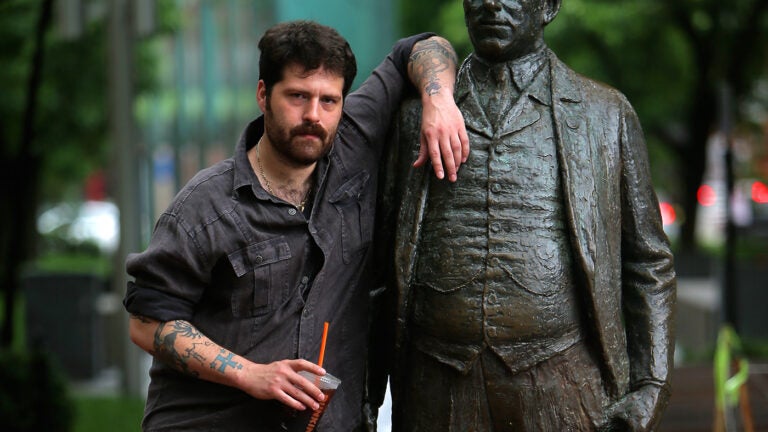 With "City on a Hill," a cops and robbers drama set in a fictionalized 1990s Boston, Chuck MacLean had his breakthrough.
The 34-year-old Quincy and Plymouth native took an idea by Ben Affleck and turned it into a hit for Showtime, telling the story of renegade FBI investigator Jackie Rohr (Kevin Bacon, "Footloose") and up-and-coming assistant district attorney Decourcy Ward (Aldis Hodge, "Hidden Figures") as they overcome their differences to take down a gang of armored car thieves.
But MacLean was demoted after an internal investigation into misconduct allegations by Showtime, serving only as a writer during season two and ordered to stay away from set.
When the network announced "City on a Hill" had been renewed for a second season, an executive praised the "inspired writing of Tom Fontana and Chuck MacLean," and predicted a "rich future" for the series. Now, it's unclear what MacLean's involvement will be with the show will be if it is renewed for a third season.
As first reported by Deadline, MacLean was the subject of an anonymous complaint after the first season of "City on A Hill" wrapped, which triggered an HR investigation. Following the investigation, Showtime (which is owned by CBS) determined that "inappropriate comments were made in violation of CBS policy," and that MacLean, the creator of the show, should not be allowed on set or be involved in post-production and should undergo sensitivity training.
The investigation took place in September, prior to filming for season two of the show, and Showtime now considers the matter closed.
In a statement shared with Boston.com MacLean said that he was "shocked and saddened" by the allegations, and was glad that the network had cleared him to continue working on the show following its investigation.
"During City on a Hill, I focused specifically on supporting anyone who was underrepresented or felt marginalized on set and in the writers' room. As a result, I was shocked and saddened when I heard that an anonymous individual had made these allegations," MacLean said. "I cooperated fully with CBS's investigation and I was pleased when it found that the overwhelming majority of this individual's claims were unfounded and that I was cleared to continue working on the show. I have always believed in treating all people equally and with respect, and I continue to do so."
In a 2019 Boston Globe profile, MacLean talked of swapping insults and profane jokes with Affleck and show producer Tom Fontana, and described himself as a loudmouth and "former lunatic" who spent his younger years "getting in giant f****** brawls in the middle of downtown" and "running from the cops" as a student at Emerson College.
In the same story, MacLean also shared how he was fired from his first job out of college after only a few weeks, as an editorial assistant at the Patriot Ledger.
"I busted a joke on the first day there, and no one laughed," MacLean said. "After that, I couldn't do anything right."