Entertainment
Kevin Garnett and Adam Sandler team up to produce new series based on '80s 'shoplifting crew'
The "Uncut Gems" duo are back together again.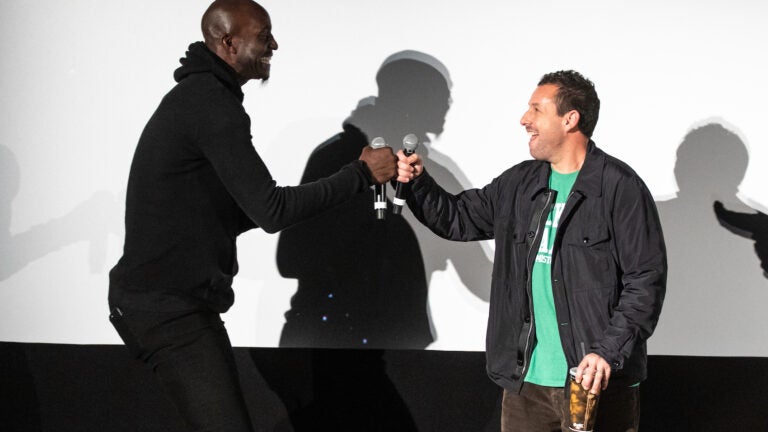 Kevin Garnett and Adam Sandler are joining forces once again.
As first reported by Deadline, the former Celtics big man and longtime New Hampshire resident, who both starred in 2019's "Uncut Gems," are collaborating on a scripted show based on The Lo Lifes, a Brooklyn gang active in the late '80s and early '90s that had a major influence on fashion for a generation.
"Lo Lifes: Stealing The American Dream" will tell the story of two Brooklyn gangs that were united by their love of shoplifting ("boosting") Ralph Lauren clothing from department stores, giving the stuffy apparel company a new ubiquity that spread beyond country clubs and polo grounds. The group later inspired a book and a 2017 documentary chronicling its influence.
According to Deadline, Garnett will produce the series through his company Content Cartel, along with Sandler's Happy Madison Production, Marc Levin's Blowback Productions, and Village Roadshow Television.
"Lo Lifes" won't be Garnett's first foray into filmmaking: Content Cartel is also involved in the making of an upcoming documentary about Garnett for Showtime, which is expected to debut this fall.
Sandler's next film, meanwhile, is "Hubie Halloween," a Halloween comedy he filmed in Massachusetts last year that should land on Netflix sometime before Oct. 31.