Entertainment
Remembering Alex Trebek with readers' favorite 'Jeopardy!' moments
Fans shared their favorite memories of the longtime quiz show host.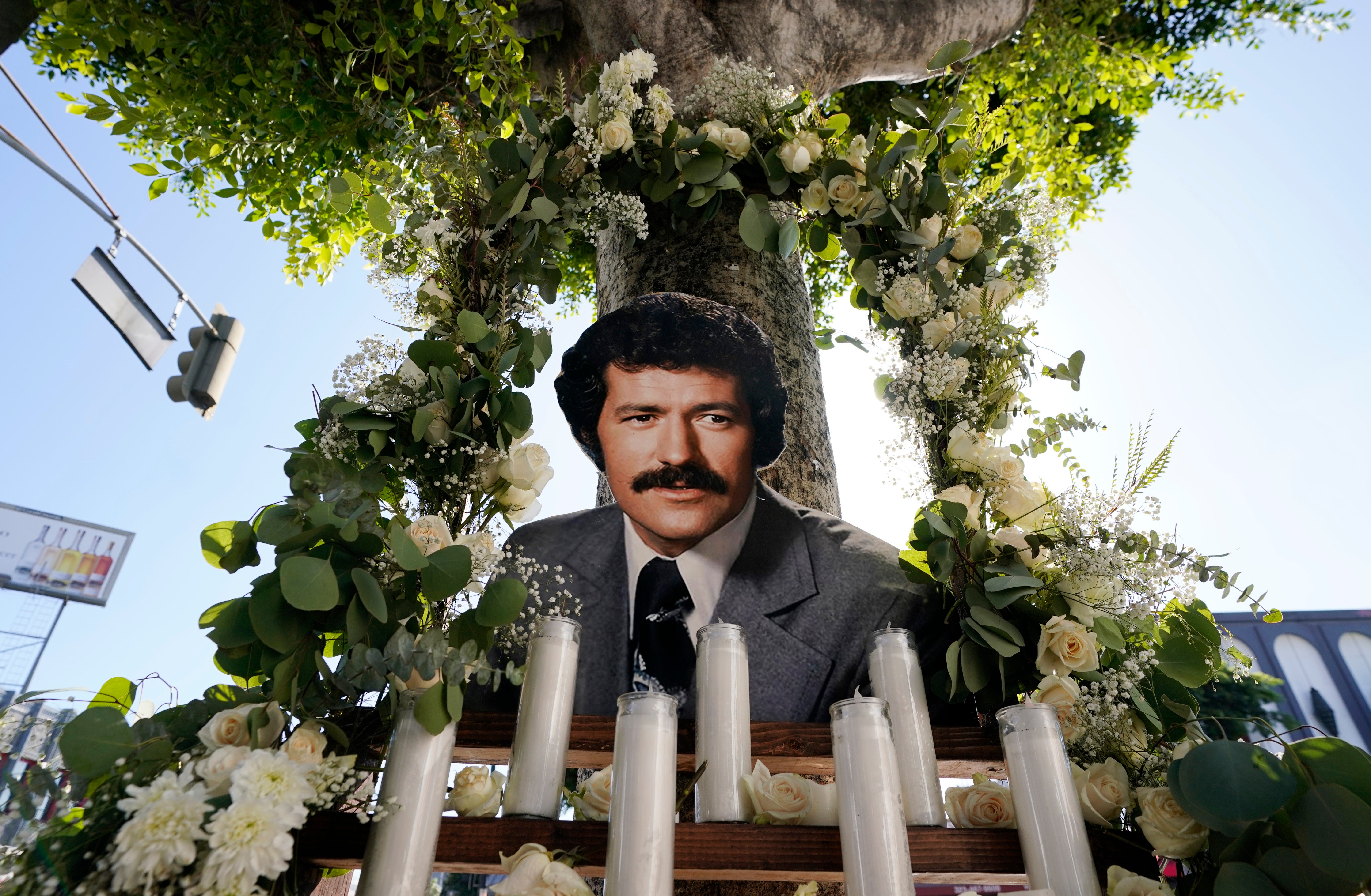 On Nov. 8, at age 80, long-time "Jeopardy!" host Alex Trebek died after an almost two year battle with pancreatic cancer. Trebek, who taped his final episodes just days before his death, can still be seen posthumously hosting new episodes of the show each week night on CBS at 7:30 p.m. through Dec. 25. "Jeopardy!" announced last week that the show will go on with a series of interim hosts starting in January, the first being fan-favorite "GOAT" champion Ken Jennings.
On Thanksgiving, the show aired a pre-taped message from Trebek, telling viewers to "Keep the faith, we're going to get through all of this."
High on our list of things to be thankful for this year: Alex's Thanksgiving message from today's show. We hope you have a safe and happy Thanksgiving! pic.twitter.com/8OlpkSGi9r

— Jeopardy! (@Jeopardy) November 26, 2020
After Trebek's passing, we asked readers to share their favorite 'Jeopardy!' moments with us in honor of the late host. We heard from fans and even an audience member from a 2014 taping who all remembered the unique TV figure that shaped so many. Here's what they had to say.
Submissions were edited slightly for length and clarity. 
On Twitter, Jan Simone wrote, "Many great memories of the iconic Alex. One that stands out was the Brown University student Dhruv, who wrote we love you for his final Jeopardy answer. Very moving."
"What is 'We love you, Alex?'" 💔 (🎥: Twitter/@jeopardy) https://t.co/hscVQ6rvDu pic.twitter.com/xgdJZjXvNe

— E! News (@enews) November 8, 2020
"My daughter was not a very good sleeper when she was a toddler. One day after I finally got her to sleep on the couch, Jeopardy came on. She jumped up, did her little Jeopardy dance to the opening music and immediately fell back asleep! Always think of that when I hear the theme song! RIP Alex," wrote Cheryl in Braintree.
"Not a moment but an aura that brought everyone drifting into the room, let the competition begin," Michele Reddington wrote.
Mike Reilly, probably an 'SNL' fan, offered a suggestion for a replacement, "The only viable replacement for him is Will Ferrell."
Another reader pointed out their favorite Alex Trebek cameo. "My favorite moment has to be when he did a cameo on Cheers with Cliff Clavin on the show….hilarious!" commented John Beston.
RIP Alex Trebek who also gave us this iconic moment on Cheers pic.twitter.com/MkOVg1b7rc

— filmaroni (@filmaroni) November 8, 2020
Jason Kantor, a radiologist from Long Beach, Calif. wrote, "Mr. Trebek was more than just the quintessential game host. His passion for his work, knowledge, grace, humor and charm will forever be remembered."
Kantor and his niece, Maxine, a child psychologist in Framingham, were fortunate enough to see Trebek in person and attended a "Jeopardy!" taping in 2014. "Maxine and I arrived at the studio very early so we could be closer to the stage, when seated. While chaperoned through the lot, we passed several sound stages, marveling at their size, the scenery and equipment set outside for use in other productions. The 'Wheel of Fortune' and 'Jeopardy!' sound stages are next door neighbors.
After a brief wait outside the 'Jeopardy!' stage door, we were welcomed in and filed into our seats. Johnny Gilbert, the announcer and now 96 years old, 'warmed up' the audience, with tidbits of information about the show and previewed what was to come. The absolute, number one instruction, often repeated, was TOTAL SILENCE. No whispering or muttering the answers. Maxine and I observed that rule by exchanging our guesses with hand signals to each other. The highlight, of course, was Alex entering the stage for the very first taping. During a few commercial breaks, he approached the audience with wit and charm, answering several questions. He didn't have an answer for my question which was, 'What , theoretically, is the most money a contestant could win in one show, if he answered each and every question correctly?'
Three episodes were taped for us that morning. We were told they would be broadcast in early June. Months later, aware that the camera had shown us in the audience,  I paid very close [attention] to the calendar, recording every show on the DVR … After the show, we were given ample to time to browse through the 'Jeopardy!' museum, located in the spacious entryway to the stage. It contained dozens of photos, mementos, Emmy and other awards displayed in an enclosed showcase, a life sized mock-up of the three players' lecterns and a full-sized cut-out of Alex Trebek, which my niece posed with."
Get Boston.com's browser alerts:
Enable breaking news notifications straight to your internet browser.