Entertainment
9 holiday specials to watch on TV or stream in 2020
All your holiday viewing needs in one place.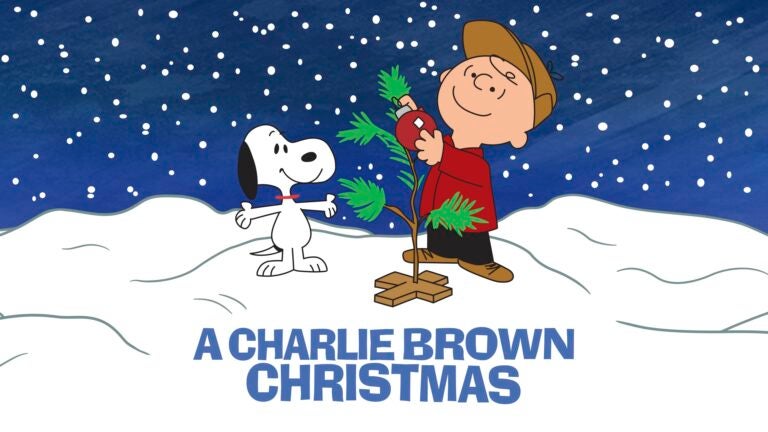 The holiday season will look a lot different this year thanks to the coronavirus pandemic. And as we saw with the Macy's Thanksgiving Parade, televised holiday specials will be fundamentally changed as well.
Nevertheless, television networks and streaming companies are offering plenty of holiday specials from now until 2021, including multiple specials from country legend Dolly Parton.
Here's a selection of holiday specials you can watch on TV or stream on Netflix, Hulu, Disney+, or HBO Max.
TV
"A Holly Dolly Christmas" (Dec. 5)
Country superstar Dolly Parton already has one Christmas special out this year, with Netflix's "Christmas on the Square." On Saturday, she'll host her second one, airing a holiday special at 8:30 p.m. on CBS.
"Dr. Seuss' The Grinch Musical!" (Dec. 9)
Matthew Morrison ("Glee") will play the cranky, Christmas-hating Grinch in a stage version of the Dr. Seuss tale. The show will be performed in London and will be broadcast on NBC on Wednesday, Dec. 9 at 8 p.m., and will be available to stream on Hulu the next day.
"A Charlie Brown Christmas" (Dec. 4-13)
Viewers used to seeing the Charles Schulz holiday special on ABC, NBC, or CBS were thrown for a loop when Apple purchased the broadcast rights for 2020. Starting Dec. 4, "A Charlie Brown Christmas" is available to stream for Apple TV+ subscribers and will be free to non-subscribers from Dec. 11 to Dec. 13. The yuletide special will also air on PBS at 7:30 p.m. Sunday, Dec. 13.
"A 'Saturday Night Live' Christmas Special" (Dec. 16 and 22)
Along with three new episodes in 2020, "SNL" will air a retrospective special featuring some of the best sketches from previous holiday shows. The clip show airs at 9 p.m. on Dec. 16 and 22 on NBC.
"Garth & Trisha Live! A Holiday Concert Event" (Dec. 20)
Country music power couple Garth Brooks and Trisha Yearwood will be performing live from their home studio for CBS audiences on Dec. 20. The singers will be taking requests from viewers on which songs to play, and will engage with fans beforehand through Brooks's weekly Facebook Live show. The special begins at 8:30 p.m. on CBS.
Streaming
"Dolly Parton's Christmas on the Square" (Available now)
Parton's other Christmas special is already available on Netflix, and it stars the singer and Christine Baranski ("The Good Wife") in the yuletide tale of a rich, greedy woman who is reminded of the spirit of Christmas through song. Parton performs 14 original songs as part of the special, which is directed and choreographed by Golden Globe and Emmy winner Debbie Allen.
"My Gift: A Christmas Special from Carrie Underwood" (Available now)
HBO Max is joining the holiday special free-for-all as well, tapping country singer Carrie Underwood for its version. Underwood will perform a combination of traditional Christmas songs and new titles from her upcoming full-length Christmas album, which features a duet with John Legend and a song with her 5-year-old son. Underwood's special is available to watch for HBO Max subscribers.
"The Lego Star Wars Holiday Special" (Available now)
A send-up of the infamously bad 1978 "Star Wars" holiday special, this animated special centers around "Life Day" and chronicles more than 40 years of lore from a galaxy far, far away. The special is available only for Disney+ subscribers.
"Mariah Carey's Magical Christmas Special" (Available now)
Mariah Carey, whose song "All I Want For Christmas Is You" has forever tied her to the holiday, is teaming up with Apple TV+ for her Christmas special this year. The special will feature appearances from stars like Tiffany Haddish, Billy Eichner, Ariana Grande, Jennifer Hudson, and Snoop Dogg, and will feature Carey's new holiday single "Oh Santa!" which features Ariana Grande and Jennifer Hudson. The special is available for all Apple TV+ subscribers.
Get Boston.com's browser alerts:
Enable breaking news notifications straight to your internet browser.