Entertainment
'Saturday Night Live' snuck another Boston joke into 'Weekend Update'
This time it wasn't Michael Ché.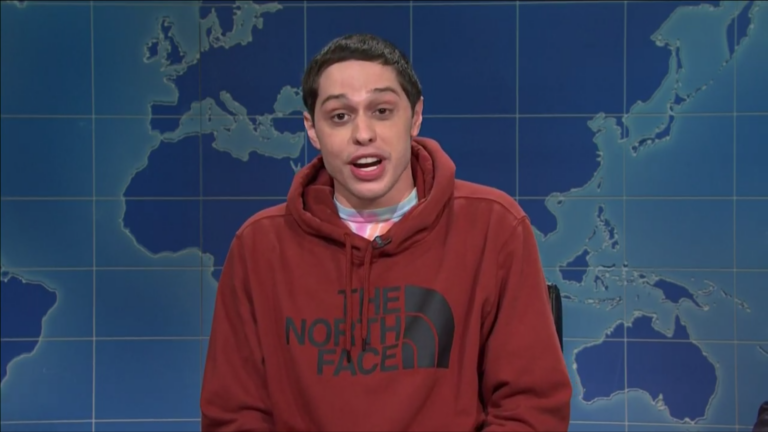 https://www.youtube.com/watch?v=mXyYYuUQloI
"Weekend Update" had something to say about Boston again during the Dec. 5 episode of "Saturday Night Live," but this time it wasn't Michael Che lobbing the verbal grenade.
Pete Davidson stopped by the Update desk for a segment on his hometown neighborhood of Staten Island, where hundreds of protesters demanded that a bar that had ignored COVID-19 regulations be allowed to reopen.
Davidson saved the majority of his scorn for New Yorkers, but still snuck a backhanded Boston reference into the proceedings.
"They're making us look like babies," Davidson said, of the protesters. "You know it's bad when even people in Boston are like, 'Ahh, drink at home you queeahs.'"
While Che —who has joked about Boston being a racist city in the past — didn't get the punchline this go-around, he definitely had the most controversial, boundary-pushing joke of the segment.
"It was reported that President Trump has been discussing the possibility of issuing a preemptive pardon for Jared Kushner. His price? One night with Kushner wife," Che said, as a photo of the president and his daughter Ivanka flashed on screen.
Watch more clips from "Weekend Update" below.
We've got your weekend update ⬇️ pic.twitter.com/hYYifeq45Q

— Saturday Night Live – SNL (@nbcsnl) December 6, 2020
https://twitter.com/nbcsnl/status/1335468630742589440