Entertainment
Showtime's 'Dexter' limited series will be filmed in Massachusetts
Production on the Showtime drama will begin in late January.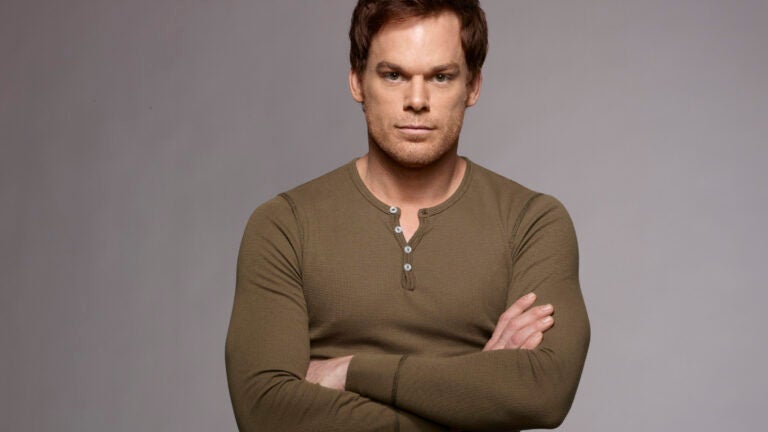 Don't look now, but "Don't Look Up" is about to be joined by another major Hollywood production in Massachusetts.
Showtime's revival of its award-winning drama "Dexter" will be filmed in Massachusetts, with production set to begin in late January and expected to continue until July, according to a source familiar with the production.
Showtime, which first announced the 10-episode limited series revival in October, will primarily film "Dexter" west of I-495 in local towns and cities including Gardner, Lancaster, Sterling, and Worcester, the source said.
Gardner film liaison and purchasing director Joshua Cormier confirmed that the city has engaged in discussions over the past two-and-a-half months about filming set to take place in various locations in Gardner in the first half of 2021, but declined to provide further details.
Gardner previously served as a major filming location for the second season of Hulu's Stephen King anthology series "Castle Rock" in 2018.
"The city of Gardner has always been very, very willing to work with the film industry," Cormier said. "We've seen through the gamut of small and large productions, and each one provides an economic boost we wouldn't see otherwise, which means a lot for small businesses, especially now."
A representative for Showtime did not return a request for comment.
Originally airing for eight seasons and 98 episodes from 2006 to 2013, "Dexter" starred Michael C. Hall ("Six Feet Under") as Dexter Morgan, a blood spatter analyst for the Miami Police Department living a double life as a vigilante serial killer. In the original series finale, which was widely panned by critics, Dexter fakes his own death and leaves Miami, beginning a new life working for a lumber company in Oregon.
In an interview with The Daily Beast, Hall said that having a chance to give "Dexter" a new ending appealed to him.
"Let's be real: people found the way that show left things pretty unsatisfying, and there's always been a hope that a story would emerge that would be worth telling," Hall said. "I include myself in the group of people that wondered, 'What the hell happened to that guy?' So I'm excited to step back into it. I've never had that experience of playing a character this many years on."
While Hall will reprise his titular role in the revival, it is unknown whether regulars from the show's first eight seasons like Jennifer Carpenter ("Quarantine"), David Zayas ("Skyline"), C. S. Lee ("True Detective"), or Boston native James Remar ("Sex and the City") will join him.
The only other character announcement to date came on Tuesday when TV Line and Variety reported that Clancy Brown ("The Shawshank Redemption") will play the Kurt Caldwell, the mayor of a small town called Iron Lake who owns the local truck stop and the season's main villain.
"Powerful, generous, loved by everyone — he's a true man of the people," read a character synopsis for Brown obtained by TV Line and Variety. "If he's got your back, consider yourself blessed. But should you cross Kurt, or hurt anyone that he cares for, God help you."
News of a TV series starting production to Massachusetts is a welcome one for the local film industry as shows typically bring more steady work than film production. In 2020, two shows filmed in Massachusetts were cancelled, with Hulu ending "Castle Rock" after two seasons and Netflix axing its teen drama "The Society after production on a second season was delayed by the coronavirus pandemic.
"Dexter" is the third Showtime project to film in Massachusetts in recent years: The cable network filmed the pilot episode of the Boston-set "City on a Hill" in the Boston area and returned to film scenes for season two last year. The second season of the now-cancelled "SMILF" was also filmed locally.
Get Boston.com's browser alerts:
Enable breaking news notifications straight to your internet browser.