Entertainment
How late-night hosts reacted to the Trump mob's Capitol siege
"It's a horrifying day that will go down in U.S. history, however much longer that is."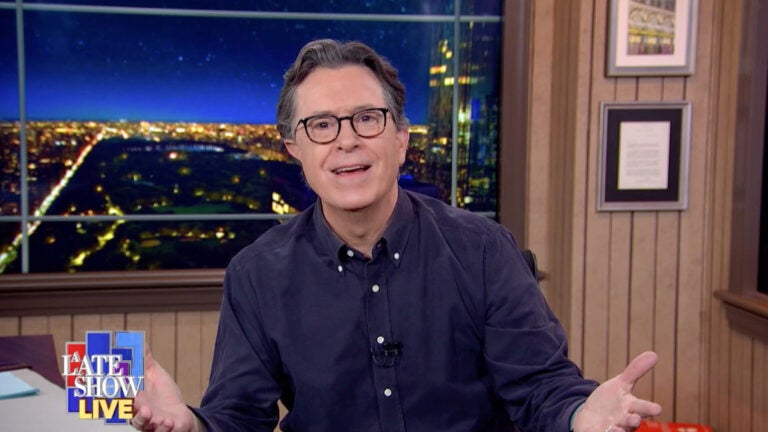 Following a day of violence in which a mob of Trump supporters stormed the Capitol building, late-night hosts largely struck a somber tone in their late-night monologues on Wednesday.
Stephen Colbert, who called the Trump-fueled siege "a horrifying day that will go down in U.S. history, however much longer that is," blasted Republican leaders who egged protestors on by giving credence to wild, baseless conspiracy theories about November's presidential election results.
"Hey, Republicans who supported this president — especially the ones in the joint session of Congress today — have you had enough?," he said. "After five years of coddling this president's fascist rhetoric, guess whose followers want to burn down the Reichstag?"
Colbert singled out Sen. Josh Hawley in particular, saying the senator from Missouri had blood on his hands.
"Senator Josh Hawley, raising your stupid fist to the mob outside the Capitol," Colbert said. "Look at that — it's like 'Black Power' but the opposite. There really should be a name for that. And, obviously, he has to keep his fist closed, because if he opened it, you'd see all the blood on his hands."
Colbert did save time for a few jokes.
"Remember this morning the news was all saying Democrats now control the Senate?," Colbert said. "I'm going to say that report was a little premature. 'The Late Show' is ready to project Senate control has passed to Majority Leader Shirtless Freak in a Viking Hat."
Over on NBC, Jimmy Fallon gave a somber monologue before welcoming former CBS News anchor Dan Rather for a lengthy appearance.
"If my grandfather were alive today and saw what was happening in the country he fought for, he'd be disgusted," Fallon said. "People walking around with the flag upside down thinking they're patriotic? Today was not patriotism. Today was terrorism."
Jimmy Kimmel went directly after President Trump for his role in inciting the siege.
"The wildest part is these MAGA marchers think Donald Trump cares about them. He doesn't care about you," Kimmel said. "He doesn't care about your wife or your job or your health care or the air you breathe, the water you drink. He cares about himself and only about himself. Unless you were pushing a lawn mower, he wouldn't let you into his golf club. He'd roll his limo right over you to get a Chick-fil-A sandwich."
"Late Late Show" host James Corden struck a slightly more optimistic tone in his monologue, saying that he believed America "will be back."
"The America that so many aspire to will be back," he said. "It's just been hijacked by a lunatic."
"Late Night" host Seth Meyers scrapped plans for a regular show, instead talking MSNBC anchors about the day's events. In his opening monologue, he placed the blame squarely on Trump for inciting the "seditious" riots.
"We can be shocked, but we can't be surprised," Meyers said. "The president wanted this, he directed it, supported it, he incited it, and encouraged it."
Get Boston.com's browser alerts:
Enable breaking news notifications straight to your internet browser.