Entertainment
A true crime series on a Cape Cod serial killer is in development with Robert Downey Jr. and Casey Sherman
"Helltown" tells the story of two legendary American authors and their obsession with a notorious Provincetown murderer.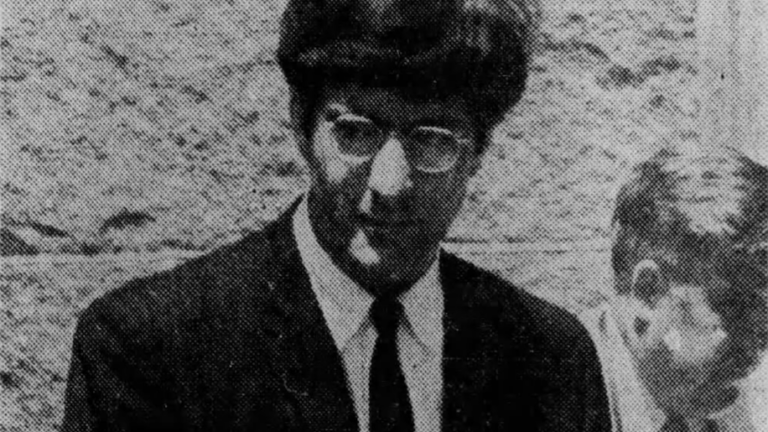 The story of a notorious 1960s Provincetown serial killer will soon be coming to the small screen.
Team Downey, the production company run by Robert Downey Jr. and his wife, Susan Downey, has acquired the series rights to "Helltown," a forthcoming novel by Marshfield resident Casey Sherman ("The Finest Hours").
Sherman's novel, set to be published later this year, tells the story of two legendary American authors, Kurt Vonnegut and Norman Mailer, and their shared obsession with Provincetown serial killer Antone "Tony" Costa, who was convicted of murdering two women in Provincetown in 1969.
Though only convicted on two counts, Costa was suspected of murdering and dismembering between four and eight women in total, and burying their bodies in the woods of Truro. The case drew international media attention when a district attorney provided sordid details about the case, which led to Costa being dubbed the "Cape Cod Vampire" due to bite marks found on the victims and the removal of the victim's hearts.
Vonnegut ("Cat's Cradle," "Slaughterhouse-Five"), who lived in West Barnstable during Costa's trial and conviction, wrote about the case for Life magazine and corresponded with the killer in prison.
Mailer ("The Executioner's Song," "The Naked and the Dead"), meanwhile, lived in Provincetown and wrote a fictionalized account of Costa's murders for his 1984 novel "Tough Guys Don't Dance," which later became a feature film.
Along with producing Downey Jr.'s movies "Dolittle" and the Massachusetts-filmed "The Judge," Team Downey recently produced HBO's "Perry Mason" revival.
Sherman, who has already seen success with his books being adapted for the screen with "The Finest Hours" and "Patriots Day," has three other titles getting the Hollywood treatment at the moment: "Animal," a book co-written with Dave Wedge about mobster Joe "The Animal" Barboza; "Hunting Whitey," a title co-written with Wedge about the manhunt for Whitey Bulger; and "The Last Days of John Lennon," co-written with Wedge and James Patterson about the life of the late Beatles frontman.
"Helltown" isn't the only potential TV series to feature Provincetown. According to the Cape Cod Times, Ryan Murphy will be filming "American Horror Story: Pilgrim," the 10th season of his FX horror anthology series in Provincetown from Jan. 25 to March 13. The show will star Sarah Paulson, Macaulay Culkin, Kathy Bates, Leslie Grossman, Billie Lourd, Evan Peters, Adina Porter, Lily Rabe, Angelica Ross, Spencer Novich, and Finn Wittrock.
Additionally, in 2020 Starz released "Hightown," a crime drama about a National Marine Fisheries Service Agent named Jackie Quiñones (Monica Raymund, "Chicago Fire") in Provincetown. As Jackie battles alcohol and drug abuse, she discovers the body of a murdered woman, which draws her deep into the dual worlds of Cape Cod organized crime and the local opioid epidemic.
Get Boston.com's browser alerts:
Enable breaking news notifications straight to your internet browser.