Entertainment
Where's the best place to cry in public?
Sometimes you just need to let it all out—but where do you go?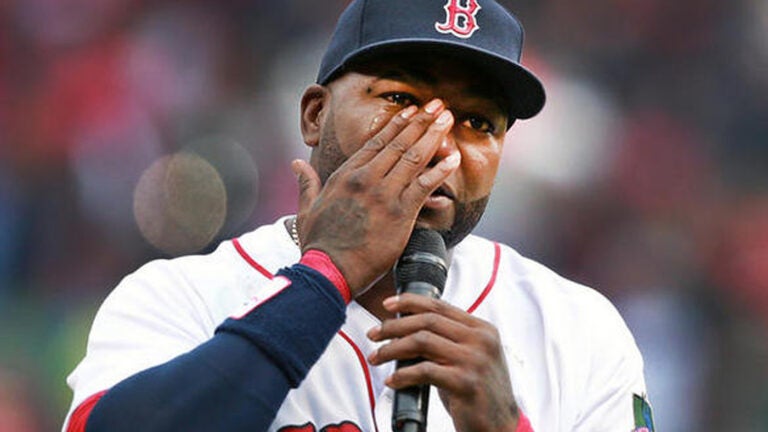 Crying is cathartic and good for regulating emotions. With the backdrop of a global pandemic, frayed political tension, a reckoning with America's racism, can cause stressors that build until it all becomes too much. Folks understandably get overwhelmed. While some might recommend crying in private, others may have discovered good crying moments happen in public.
The truth is that people have been publicly crying in Boston forever. Passengers on the T wipe away tears after stressful days at work. Couples sit on the benches near the Boston Harbor and have misty-eyed talks about uncertain futures. After a few drinks, emotional patrons leave bars when their teams lose, nights not going as planned. College students rush to finish late night projects, wondering how they can get it all done. Outside the State House, moved by passion and wanting justice, peaceful protesters demand change through tears. On walks around the block, after stepping away from the computer screen to decompress, people queue up emotional playlists, maybe loaded up with Bruce Springsteen, a certain Talking Heads song, or the latest Taylor Swift album, to relive heartbreak and ponder purpose through tears.
And around Valentine's Day, some might even feel a bit like going down to Lonesome Town.
In these moments, finding the perfect spot is another stress some may not even want to deal with. That's why we want to know — where do you think is the best spot to cry and why? Rather than holding it in, where do you let it all out? Wherever the spot, we want to hear where you think is best for a cry during an emotional moment. Let us know by filling out the survey below, or by e-mailing [email protected]. We'll roundup the best spots to wallow in an upcoming Boston.com article.
Get Boston.com's browser alerts:
Enable breaking news notifications straight to your internet browser.