Entertainment
How to watch or stream all of the 2021 Best Picture Oscar nominees
Here's the best way to catch up on all the nominees.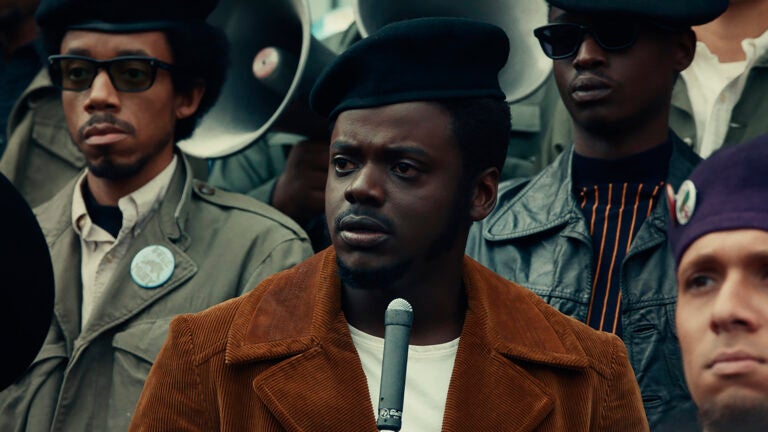 During a year in which movie theaters struggled to stay open and new releases were put on hold due to the coronavirus pandemic, the 93rd Academy Awards will have a strange feel to them.
The Oscars will be held more than a month later than usual, airing on ABC at 8:30 p.m. on April 25. The nomination process for this year was different as well, with movies that weren't released until early 2021 remaining eligible. And in a one-time exception, the Academy of Motion Picture Arts and Sciences allowed movies that received no theatrical release to be nominated this year.
As a result, the steady rise in awards prestige for streaming giants like Netflix and Amazon Prime was vastly accelerated this year, with many of the major movies nominated debuting on a streaming platform.
While audiences surely missed going to the theaters during the pandemic, the upside is that most of the eight 2021 Best Picture Oscar nominees are already available to watch and stream at home. And for film fans recently vaccinated who are looking to return to the cinemas, many of the nominees are now showing at Boston-area theaters as well.
Here's how to watch all of the 2021 Best Picture nominees.
"The Father"
Two former Oscar winners in Anthony Hopkins ("The Silence of the Lambs") and Olivia Colman ("The Favourite") team up for "The Father," based on the 2012 play "La Pere." The film follows the relationship of father Anthony (Hopkins) and daughter Joy (Colman), and the struggles they both face as Anthony battles aging after moving in with Joy.
With "The Father" only debuting in theaters on Feb. 26, it was the last of the Best Picture nominees to land on VOD platforms, but as of March 26 it is now available to stream or rent on various platforms.
How to watch: "The Father" is currently in theaters and streaming or available to rent on various on-demand platforms.
"Judas and the Black Messiah"
Following their breakout roles in "Get Out," "Judas and the Black Messiah" reunites two of the best young actors working right now in Daniel Kaluuya ("Black Panther") and Lakeith Stanfield ("Sorry to Bother You"), who both received Supporting Actor Oscar nominees for their roles in the film. After getting busted trying to steal a car, Bill (Stanfield) is forced into becoming an FBI informant and embedding with the Illinois Black Panthers. There, he grows close to the organization's leader, Fred Hampton (Kaluuya), and must decide whether to follow orders and bring him down.
In a reversal of the typical release model, "Judas and the Black Messiah" was available to stream on HBO Max until March 14 (the day before the Oscar nominees were announced), at which point it was removed so the film could enjoy a theatrical run. It is now both in theater and available on VOD.
How to watch: "Judas and the Black Messiah" is currently in theaters and streaming or available to rent on various on-demand platforms.
"Mank"
Over the last decade, having David Fincher direct your movie is one of the best bets at landing an Oscar nomination, as he's proven with the likes of "The Curious Case of Benjamin Button," "The Social Network," and "Gone Girl." That's what Netflix was gunning for with "Mank," and the streaming giant succeeded, with the film landing 10 nominations, the most of any movie. "Mank" stars Gary Oldman ("Batman Begins") as "Citizen Kane" screenwriter Herman J. Mankiewicz as he struggles with Orson Welles to create what's generally regarded as the greatest American film of all time.
How to watch: "Mank" is streaming on Netflix.
"Minari"
Fans of "Minari" were upset at Golden Globes voters earlier this year when the Hollywood Foreign Press Association nominated the film in the best Foreign Film category, even though it was produced by an American studio, written and directed by an American, and set in America. The Academy didn't make the same mistake, nominating "Minari" for six awards including Best Picture. Loosely based on writer/director Lee Isaac Chung's upbringing, "Minari" follows a family of first-generation South Korean immigrants as they try to make a living in rural Arkansas.
How to watch: "Minari" is now in theaters and streaming or available to rent on various on-demand platforms.
"Nomadland"
Director Chloe Zhao helmed one of the best and most under-seen movies of 2018 with "The Rider," so it's no surprise that her newest film "Nomadland" is another neo-Western masterpiece. The film follows Fern (Frances McDormand, "Fargo"), a down-on-her-luck woman who travels the country in search of work after her town ceases to exist when the gypsum mine that employed nearly all its residents closes. Fern drives from state to state, taking seasonal jobs with Amazon and other odd gigs as she adapts to a nomadic lifestyle.
How to watch: "Nomadland" is streaming on Hulu and playing in theaters.
"Promising Young Woman"
Traumatized by a tragic event in her past, Cassandra Thomas (Carey Mulligan, "Drive") seeks out vengeance against all men who cross her path in this revenge thriller from Emerald Fennell ("The Crown"). Co-starring Hamilton native Bo Burnham ("Eighth Grade") and Boston native Jennifer Coolidge ("American Pie"), "Promising Young Woman" scored five Oscar nominees, including Best Actress for Mulligan and Best Director for Fennell.
How to watch: "Promising Young Woman" is now in theaters and streaming or available to rent on various on-demand platforms.
"Sound of Metal"
Filmed in Boston, Ipswich, and other area towns in 2018, "Sound of Metal" is a drama about a metal drummer (Riz Ahmed, "Venom") whose world begins to unravel as he starts to lose his hearing. A hit at the 2019 Toronto Film Festival that was delayed due to the pandemic, "Sound of Metal" is a must-watch both for its incredible sound design and for Ahmed's performance as a man whose response to his hearing loss is to seek short-sighted relief in substances and ear-shattering music.
How to watch: "Sound of Metal" is streaming on Amazon Prime Video.
"The Trial of the Chicago 7"
The second of Netflix's Best Picture nominees is "The Trial of the Chicago 7," a legal drama based on a true story written and directed by Aaron Sorkin ("The West Wing"). The film centers around a protest at the 1968 Democratic National Convention that turns violent and puts a group of activists on trial. Featuring a deep ensemble cast including Sacha Baron Cohen ("Borat"),  who scored a Supporting Actor nod for his role. Also included in the cast are Eddie Redmayne ("Fantastic Beasts and Where to Find Them"), Boston native Jeremy Strong ("Succession"), Joseph Gordon-Levitt ("Inception"), Michael Keaton ("Batman"), and Mark Rylance ("Bridge of Spies").
How to watch: "The Trial of the Chicago 7" is streaming on Netflix.
Get Boston.com's browser alerts:
Enable breaking news notifications straight to your internet browser.