Entertainment
'SNL' recap: The best moments and funniest sketches from Daniel Kaluuya's episode
All the highlights and jokes from the Oscar-nominated actor's episode.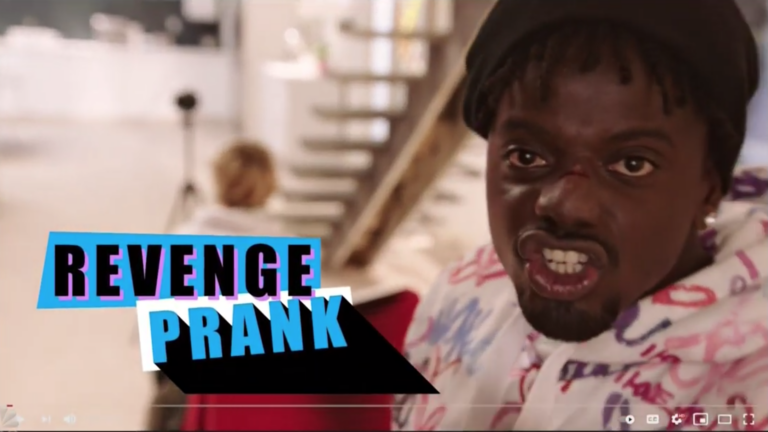 As he's shown repeatedly over the last few years, Daniel Kaluuya can flat-out act. With two Best Actor Oscar nominations to his name, his dramatic chops are unquestioned. But would the British thespian's talents translate to Studio 8H?
As it turns out, Kaluuya had no problem as a first-time host on "Saturday Night Live." The actor rarely stumbled over his lines, showed good chemistry with the cast, and attacked his opening monologue with the savvy of a veteran comic.
As has been the case several times this season, the worst aspect of this week's "SNL" was its directing. The number of sketches that were disrupted and punchlines that were butchered because the camera cut to the wrong person or at the wrong time were too numerous to count.
Additionally, there were an unusually high number of sketches cut for time, with three unaired skits hitting YouTube without playing on NBC.
Still, those minor mistakes didn't significantly detract from an overall well-rounded 90 minutes of sketch comedy.
Here are the top moments and funniest sketches from Daniel Kaluuya's episode of "Saturday Night Live."
Cold open: Britney Spears talk show
The allegations involving Florida congressman Matt Gaetz were front and center not once, but twice on the most recent episode of "Saturday Night Live."
The drubbing of Gaetz began with the cold open, in which cast member Pete Davidson played the embattled representative. Portraying Gaetz as an out-of-control horndog similar to Quagmire from "Family Guy,"  Davidson appeared as a guest on a talk show hosted by Britney Spears (Chloe Fineman) to respond to allegations that Gaetz violated federal sex trafficking laws.
After Spears (Fineman) rattled off a few of the allegations made against Gaetz — "You were dating a 17-year-old and brought her on trips across state lines, prostitutes say you took ecstasy and had sex with them in Florida hotel rooms, and your republican colleagues in congress say that you've showed them nude photos of women you were sleeping with" — she asked whether he was worried that the accusations might hurt his reelection chances.
"Weirdly in my district, they might help," Davidson (as Gaetz) said.
As the segment ended, Spears (Fineman) reached her verdict.
"Matt Gaetz, I'm not legally allowed to call you innocent or guilty," Fineman said. "So I'll just encourage everyone to judge him by his face."
Daniel Kaluuya monologue
When Kaluuya ("Judas and the Black Messiah," "Get Out") took the stage for his opening monologue, the British actor took a moment to discuss the differences between British and American racism.
Kaluuya started off by remarking that as a Black British man, he is "basically what the royal family was worried the baby would look like," in reference to Prince Harry and Meghan Markle's son, Archie.
Kaluuya then compared and contrasted which was worse between American or British racism, throwing a Boston reference into the mix for good measure.
"Let me put it this way: British racism is so bad, white people left," Kaluuya said. "They wanted to be free — free to be create their own kind of racisms. That's why they invented Australia, South Africa and Boston."
Vaccine Game Show
A doctor (Kaluuya) hosts his own game show in which he attempts to convince his family (Kenan Thompson, Ego Nwodim, Chris Redd, Punkie Johnson) to take the COVID-19 vaccine.
Viral Apology Video
Thanks to his start in online comedy group Good Neighbor, Kyle Mooney is a master of YouTube-focused satire. In "Viral Apology Video," Mooney and Kaluuya perfectly capture the hollowness of apology videos from controversy-courting YouTubers like David Dobrik, Logan Paul, and Shane Dawson, to name a few.
Scattergories
Kate McKinnon plays a mom who passively-aggressively cleans the kitchen with the subtlety of a wrecking ball after her family chooses to play a different board game than the one she wanted. The premise may sound pedestrian, but McKinnon elevates it in ways only she can, making this one of the evening's highlights.
Proud Parents
Two parents (Ego Nwodim, Daniel Kaluuya) aren't pleased to hear that their pre-med son (Chris Redd) has decided to major in creative writing instead.
St. Vincent Musical Performance
Annie Erin Clark, better known as St. Vincent, lived up to her rock goddess status with performances of her hits "Your Way In Pain" and "The Melting of the Sun."
Weekend Update
"Weekend Update" hosts Colin Jost and Michael Che teamed up for more multiple segments at Gaetz's expense.
"Representative Matt Gaetz — who looks like a caricature artist drawing of me — is reportedly under investigation for an alleged sexual relationship with an underage girl," Jost said. "Because Gaetz believes that only voters should have to show ID."
Jost then expressed disbelief that the QAnon movement — a loose coalition of conspiracy theorists who believe that a cabal of elites is engaged in child sex trafficking — are skeptical of the allegations agains Gaetz, a staunch ally of Donald Trump.
"A sitting congressman is being accused of child trafficking and the QAnon people are suddenly like eh I need more evidence. That was your whole thing!" Jost said. "I mean come on, think about it: Matt Gaetz's girlfriend, she was allegedly 17. The 17th letter is Q. It all adds up!"
Frat Trip
The boys at Sigma Delta are all vaxxed up, so it's time for an epic Tahoe trip to round out the year. Time to secure booze, girls, and invite everyone's moms to join the trip. Wait, what?
Dog Park
It's a tale as old as time: Boy meets girl, girl likes boy's dog, boy uses funny voice to impersonate dog, girl gets upset that boy would dare make her dog sound so stupid — not to mention so British.
Half-Brother
The only explanation for this sketch's existence is that Cecily Strong has been dying to do a pitch-perfect impression of "Sex and the City" star Kim Cattrall's cringeworthy spoken-word free jazz duets with her now-ex-husband. Do yourself a favor and watch Cattrall's clip first to enhance your appreciation of this oddball sketch.
The Hero (Cut for time)
In this online-only sketch, a Vietnam War platoon needs to rescue a captured Marine behind enemy lines. After giving an inspiring speech, a brave soldier (Chris Redd) becomes a lot less confident when he realizes he just volunteered for a one-man mission.
Beanie Babies (Cut for time)
A Beanie Babies employee (Kaluuya) in charge of writing the backstories of the adorable plush animals takes a very dark turn.
Salt Bae
When two couples (Kaluuya, Cecily Strong, Ego Nwodim, Mikey Day) check out Instagram-famous chef Salt Bae's restaurant, Kaluuya's character isn't too happy when Salt Bae's (Beck Bennett) go a bit overboard.
Get Boston.com's browser alerts:
Enable breaking news notifications straight to your internet browser.