Entertainment
What's your favorite local TikTok account you follow? We're making a list.
Is there a local foodie or a hilarious New Englander that lights up your For You Page?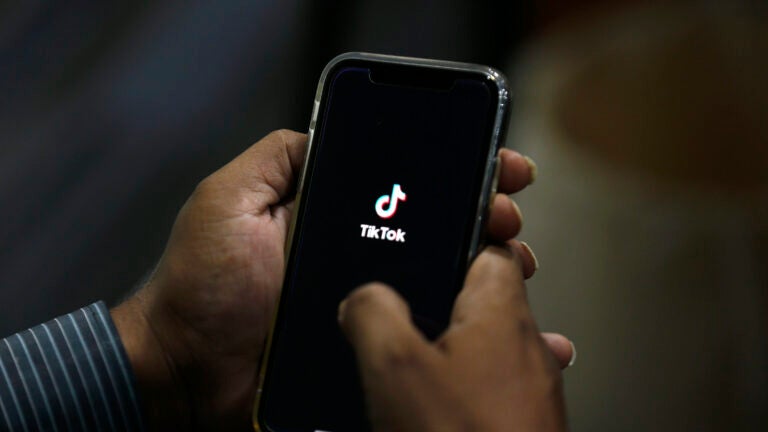 By now, you've probably heard of an app called TikTok. In pandemic life, it can provided hours and hours of endless scrolling, to the point where suddenly it's 1 a.m., you've got nonsensical songs playing on loop in your head, and you're wondering what day it is.
There's even a Dunkin' drink, The Charli, named after one of its biggest stars (Connecticut native Charlie D'Amelio). The video app, owned by Chinese company ByteDance, with over 100 million monthly users in the United States — which once faced an executive order from President Trump — is very much alive and well.
TikTok's algorithm siphons personalized content into the For You Page of its users, picking up cues from hashtags they engage with and pages they follow. So if a person were to follow local pages like @redsox, @thebostonfoodie, and like videos such the ones comedian Alyssa Limperis makes impersonating a New England mom, there's a good chance the rest of your feed might use your local ties to entertain you.
What's also true is that a lot of different groups of people seem to have found their niche on the app. A fifth generation lobsterman in Maine, pulls up keepers and marks "eggers" while educating his digital audience of more than half a million followers about the lobster industry behind the scenes.
A woman in South Boston, Ellie Rose Bisco, has been working her way down a list of local antique spots around New England, bringing her 14,000 followers with her to discover trinket finds.
Makeup artist and TikTok star Mikayla Nogueira reviews products, posts colorful tutorials, and shares personal stories with over 4.8 million followers.
A group of teens operate a Massachusetts TikTok House, featuring affiliated creators to post exclusive content about growing up in the state.
There's even an account that documents the all-too-familiar road rage headaches that drivers feel on their everyday commutes, run by Peabody resident, Dalton DeLima.
With so much content to choose from, we want to know, what's your favorite local TikTok account to follow? Is there a Mass. account that you follow, whether educational, hilarious, or just relevant to your areas of interest? Let us know, by e-mailing [email protected] or in the survey below, who you'd like to give a shout out and why — we'll compile a list of the accounts mentioned. In the meantime, we'll probably be scrolling through TikTok.
Get Boston.com's browser alerts:
Enable breaking news notifications straight to your internet browser.