Entertainment
Live music is coming back to Boston! Will the crowds be there to greet it?
Are you ready to head back to your favorite Boston-area concert venues? And who do you want to see first?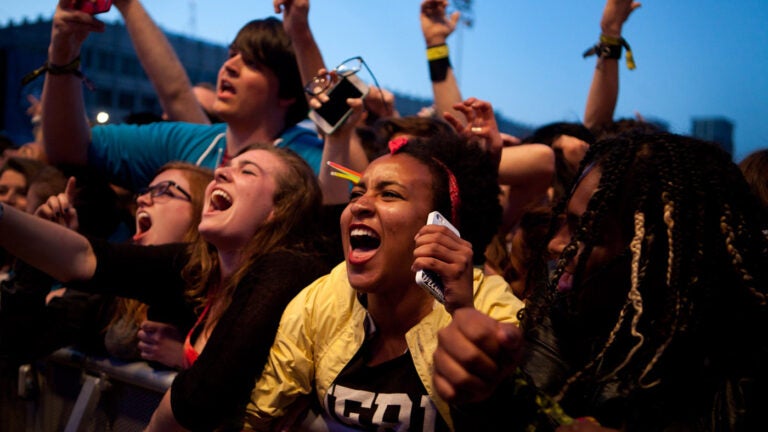 Do you hear that? If you listen closely, you may detect it wafting in on the breeze. It's the sound of live music.
And it's coming back.
As Gov. Charlie Baker rolls out his timeline back to normalcy in the wake of the coronavirus pandemic, everyone from restaurant owners to theme park aficionados to ball pit patrons are excited about the prospect of full capacity reopenings coming this summer. And concertgoers may be among the most eager on that list.
"Definitely looking forward to concerts and theater again soon," said Meghan from Adams in a recent Boston.com poll on social distancing, while Tom from Charlestown, R.I. noted the absence of live music has been one of the most jarring side effects of the restrictions. "The most profound impact has been in public, social gatherings, such as live music in small venues, which have stopped altogether and used to form a particularly cherished part of our lives," he said. "I am really looking forward to those restrictions being lifted."
And Beth from Melrose maybe put it most succinctly: "I miss live music!"
It's not entirely clear when packed crowds will again be welcome at venues like the Garden, Fenway Park, or the Orpheum Theatre, given that Boston is lagging behind the state in lifting restrictions, and Gov. Baker has indicated there may be incremental changes to capacity limits over the coming months. But concert announcements keep trickling in regardless, and clearly promoters feel that shows will be back in full force before the end of the year — just ask prog rock stalwarts Genesis, who announced on Thursday a North American tour that will wrap up at TD Garden Dec. 15.
But will the crowds be there to greet them? We want to know if you're ready to return to live concerts, and if so, which ones are you most looking forward to?
Answer the Boston.com poll below and we'll feature your responses in a future article.
Get Boston.com's browser alerts:
Enable breaking news notifications straight to your internet browser.