Entertainment
Dr. Fauci offers CDC post-vaccine guidance on 'SNL' cold open
Kate McKinnon reprised her role as "the patron saint of Purell."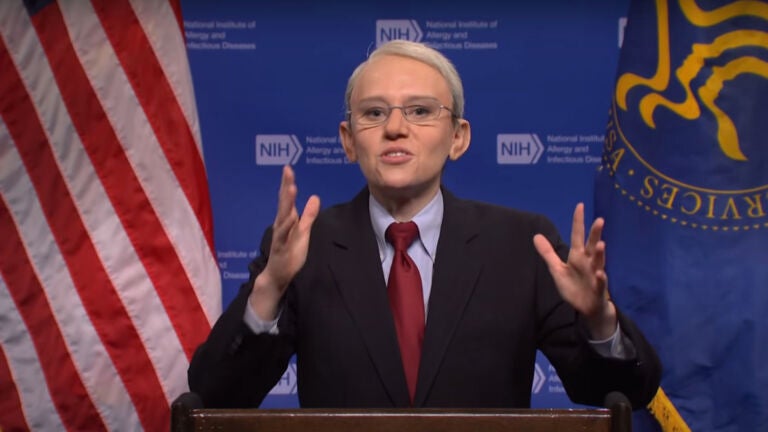 As "SNL" heads toward the end of its 46th season, the show brought out a reliable COVID-era impression for this week's cold open.
Kate McKinnon returned as "the patron saint of Purell" Anthony Fauci, riffing on how the CDC's post-vaccine COVID protocols can be complicated depending on the situation.
"The CDC announced that people who are vaccinated no longer need to wear masks, both outdoors and indoors," McKinnon (as Fauci) said. "Pretty great, right? But a lot of people had questions, such as: What does that mean? What the hell are you talking about? Is this a trap?"
Fauci/McKinnon then had poorly trained improv thater performers simulating the various scenarios, which tended to be either incorrect, implausible, or offensive.
McKinnon finished the cold open by encouraging America to remove masks when safe, before breaking the 4th wall and telling members of the "SNL" studio audience to keep theirs on.
"So in summary, please everyone get the vaccine and enjoy life with no masks." McKinnon said. "Except this audience. You guys, you got to keep them on."
Watch the full Dr. Fauci Cold Open video below.
Newsletter Signup
Stay up to date on all the latest news from Boston.com