Entertainment
2021 summer movie preview: 21 must-see films coming to theaters and streamers
From the latest Marvel superhero film to an adventure-comedy filmed in Boston.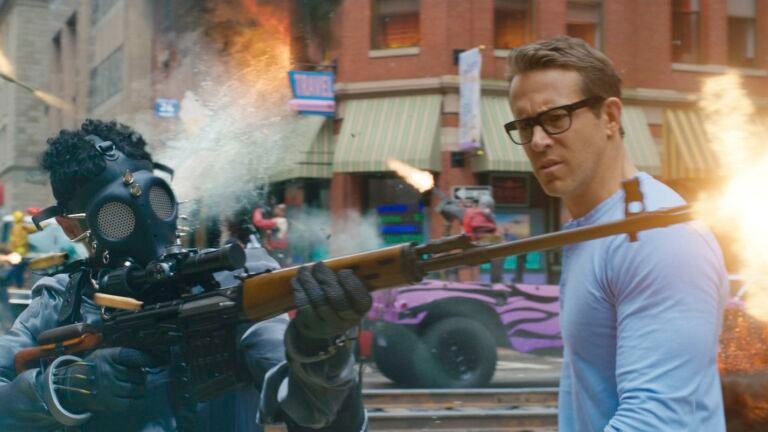 After a 2020 summer movie season that was wiped out by the coronavirus pandemic, studio executives are waiting to see whether audiences head back to the theaters with bated breath.
So far, early signs are promising. John Krasinski's horror-thriller sequel "A Quiet Place Part II" is poised to top $100 million domestically after this weekend. Its horror sequel brethren "The Conjuring: The Devil Made Me Do It" earned a solid $24.1 million in its first weekend.
Even the hybrid streaming/theater option favored by some studios is still bearing fruit: "Cruella," Disney's live-action "101 Dalmatians" origin story starring Emma Stone, has topped $44 million in theaters despite also being available to rent at home on streaming service Disney Plus. The same is true for the animated "Raya and the Last Dragon," which has earned more than $53 million in theaters as well as an unspecified amount via home rental.
Through Labor Day, moviegoers will have plenty of new movies to choose from every single weekend, whether in theaters or at home. This weekend, the Mark Wahlberg action film "Infinite" is skipping theaters and heading to Paramount+, while the Lin-Manuel Miranda musical "In the Heights" will be exclusive to cinemas. The following weekend, it's the Ryan Reynolds action/comedy "The Hitman's Wife's Bodyguard" in theaters, while Pixar's latest "Luca" and the Kevin Hart, Boston-filmed drama "Fatherhood" are streaming on Disney Plus and Netflix, respectively.
Here's your official 2021 summer movie preview, featuring the best films to watch in a theater or at home over the next three months.
"In the Heights" (June 11)
Before going global with his Broadway megahit "Hamilton," Lin-Manuel Miranda found early success with "In the Heights," the story of a New York City bodega owner looking to improve his lot in life. The big-screen adaptation, directed by Jon Chu ("Crazy Rich Asians"), has a mostly new cast, though both Miranda and Christopher Jackson ("Hamilton") appear in different roles than the ones they originated on Broadway.
"Fatherhood" (June 18)
Remember when Kevin Hart rode a swan boat while cameras rolled in the Boston Public Garden? Now that the boats are back for the season, Netflix has released the first trailer for "Fatherhood," an upcoming parenthood drama partially filmed in Boston back in 2019. Based on the real life of writer/blogger Matthew Logelin and his book, "Two Kisses for Maddy," "Fatherhood" centers on Matt (Hart), a father determined to give his daughter Maddy the best life possible after his wife passes away shortly after childbirth.
"Luca" (June 18)
Set in the 1950s along the Italian Riviera, two best friends named Luca and Alberto bond over a shared sense of adventure. As is to be expected with a Pixar movie, there's a twist: Unbeknownst to each other, the boys are both sea monsters living in disguise. Disney has chosen to release "Luca" directly onto its Disney Plus streaming platform and bypass a theatrical release.
"F9: The Fast Saga" (June 25)
What's left to be said about the "Fast and the Furious" franchise at this point? If you're in, you're in. If you're not, well … maybe West Newbury native John Cena joining the ever-expanding cast as Dom Toretto's (Vin Diesel) estranged brother Jakob will change your mind?
"Zola" (June 30):
A movie based on a Twitter thread? Stranger things have happened. A24's newest is based on one of the most famous (and one of the first) tweetstorms in existence, the story of an exotic dancer named Zola who is convinced to go on a cross-country strip trip with Stefani, a sex worker. You can read the original 148-part Twitter odyssey in its entirety here, or you can just wait to see it on the big screen June 30.
Other notable June movies: "Infinite" (June 10); "Holler," "La Dosis," "Skater Girl," "Wish Dragon" (June 11); "The Hitman's Wife's Bodyguard" (June 16); 12 Mighty Orphans," "The Sparks Brothers," "Summer of 85," (June 18); "Blue Bayou," "I Carry You With Me," "The Ice Road," "Werewolves Within" (June 25); "America: The Motion Picture" (June 30).
"Summer of Soul" (July 2)
While Woodstock was busy grabbing headlines, an equally star-studded New York music festival flew comparatively under the radar. Directed by Ahmir "Questlove" Thompson, this documentary about the 1969 Harlem Cultural Festival showcases performers including Nina Simone, B.B. King, and Stevie Wonder.
"Black Widow" (July 9)
Given the continuous trickle of Marvel TV episodes ("Wandavision," "Falcon and the Winter Soldier," "Loki") on Disney Plus, the fact that 2020 was the first year in more than a decade a Marvel movie didn't hit theaters hardly mattered. Nevertheless, fans will likely be thrilled to see "Black Widow" on the big screen, as Avenger Natasha Romanoff (Scarlett Johansson) teams up with comrades played by Florence Pugh ("Little Women") and David Harbour ("Stranger Things")
"Space Jam: A New Legacy" (July 16)
Approximately 25 years after Michael Jordan and the Looney Tunes saved the galaxy by winning a game of basketball, LeBron James is joining the Tune Squad for a long-planned sequel. This time around, James and Co. are trapped in the virtual Serververse, and must defeat AI-G (Don Cheadle, "Hotel Rwanda") and his Goon Squad in order to escape.
"Roadrunner: A Film About Anthony Bourdain" (July 16)
Three years after the death of celebrity chef/travel host Anthony Bourdain, CNN Films and HBO Max have teamed up for "Roadrunner," a documentary about Bourdain's life and his impact on the world. Directed by Morgan Neville ("20 Feet From Stardom"), the film will hit theaters on July 16 before being released on HBO Max at an unspecified date.
"Old" (July 23)
Twist master M. Night Shyamalan is back, this time bringing his blend of psychological horror to a remote beach. Inspired by the graphic novel Sandcastle by Pierre Oscar Lev, "Old" is about a group of tourists who all find a secluded beach, which ominously warns that children aren't allowed. Very quickly, the guests discover that the beach causes visitors to age rapidly, and must race to find an escape route. Starring an ensemble cast that includes Gael Garcia Bernal ("The Motorcycle Diaries"), Vicky Krieps ("Phantom Thread"), and Ken Leung ("Lost,") "Old" ebbs into theaters July 23.
"Stillwater" (July 30)
In a drama from "Spotlight" director Tom McCarthy, Matt Damon plays Bill Baker, an "oil-rig roughneck" from Stillwater, Okla., who must travel to Marseille, France, in order to free his estranged daughter Allison (Abigail Breslin, "Little Miss Sunshine") from prison for a murder she says she didn't commit. When exonerating Allison proves no easy task, Bill decides to leave America behind and restart his life in Marseille. While there, he grows close to a French woman (Camille Cottin, "Allied") and her young daughter, while retaining a singular focus on freeing Allison. "Stillwater" reaches theaters July 30.
"Jungle Cruise" (July 30)
Following her silent adventure in "A Quiet Place Part II," Emily Blunt is teaming up with Dwayne "The Rock" Johnson ("Fast Five") for a much more noisy, boisterous journey in "Jungle Cruise." Loosely based on the Disney theme park ride of the same name, the film follows a riverboat captain (Johnson) and a British scientist (Blunt) on a mission into a jungle to discover the Tree of Life. Along the way, they'll face wild animals, an unforgiving jungle, and a competing exhibition determined to find the tree first. "Jungle Cruise" is set to be released simultaneously in theaters and on Disney Plus as a Premier Access rental.
"The Green Knight" (July 30)
A24 is delving into the realm of fantasy for its second summer blockbuster of the year, uniting Dev Patel ("Slumdog Millionaire"), Alicia Vikander ("Ex Machina"), and Joel Edgerton ("Warrior") in 14th century England. Based on the Arthurian legend of the same name, "The Green Knight" tells the story of Sir Gawain (Patel), the nephew of King Arthur, as he journeys to face the aforementioned knight, who is a "gigantic tree-like creature."
Other notable July movies: "The Tomorrow War," "The Forever Purge" (July 2); "Ailey," "Summertime," (July 16); "Hotel Transylvania: Transformia," "The Last Letter From Your Lover," "Settlers," "Snake Eyes: G.I. Joe Origins" (July 23); "Enemies of the State," "The Last Mercenary" (July 30).
"The Suicide Squad" (Aug. 6)
You're not imagining things: Warner Bros. is really releasing a movie called "The Suicide Squad" only five years after the poorly received "Suicide Squad." The studio has add more than just a "The," casting Idris Elba ("The Wire"), Sylvester Stallone (Rocky") and West Newbury native John Cena ("Bumblebee") to join holdover Margot Robbie ("I, Tonya"). This time, the imprisoned convicts turned hero squad are headed to a Nazi-era prison and laboratory that was once home to political prisoners subject to unspeakable experiments. For now, "The Suicide Squad" is supposed to be released simultaneously in theaters and on HBO Max on Aug. 6.
"CODA" (Aug. 13)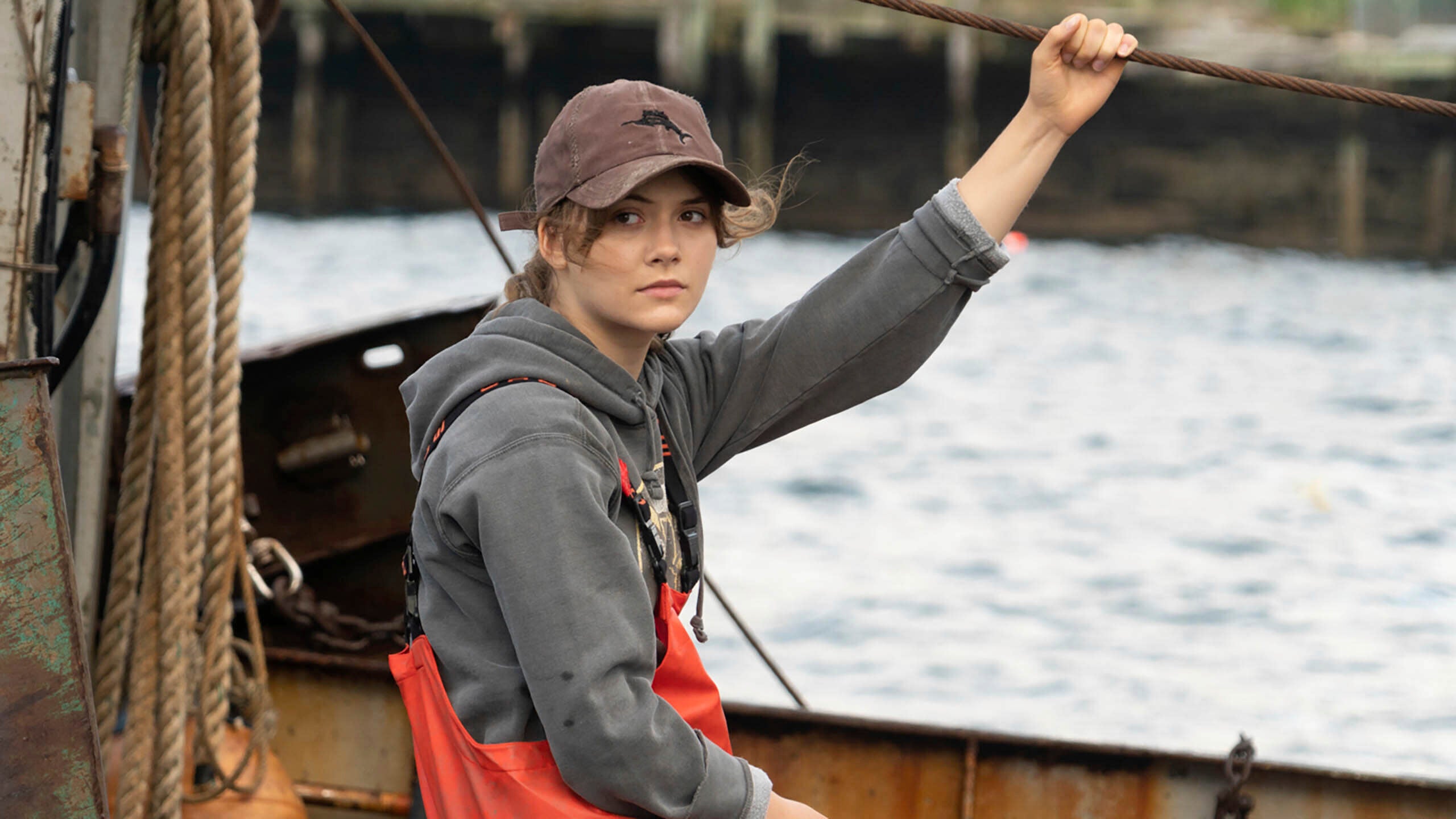 A Sundance smash subject to a fierce bidding war earlier this year, "CODA" stars Emilia Jones ("Locke and Key") as a 17-year-old CODA (child of deaf adults) living in Gloucester. When her choir director suggests she pursue music school for college, she must decide between pursuing her dreams and helping her deaf parents and brother run the family fishing business. Filmed in Massachusetts in 2019, Apple paid a Sundance-record $25 million for the worldwide rights to "CODA," and as a result, the movie will be released simultaneously in theaters and on its Apple TV+ streaming platform.
"Free Guy" (Aug. 13)
Ready to see Boston like you've never seen it before? The city is the backdrop for the giant open-world video game at the heart of "Free Guy," the action-comedy starring Ryan Reynolds. Filmed in 2019, "Free Guy" follows Guy (Reynolds), a non-playable video game character who doesn't realize he's living in a "Grand Theft Auto"-style video game, even though his daily routine involves getting robbed by heavily armed bandits. With the help of a mysterious player (Jodie Comer, "Killing Eve"), Guy begins to realize his own potential and help save the virtual citizens of Free City from the game's real-life developers. Even if the plot doesn't wow you, watching the Financial District play host to cartoonish mayhem will likely be worth the price of admission.
"Respect" (Aug. 13)
Acclaimed singer/actress Jennifer Hudson ("Dreamgirls") will have a chance to play Queen of Soul Aretha Franklin in "Respect," a biopic that chronicles the singer and civil rights activist's life from childhood to superstardom. Co-starring Forest Whitaker ("The Last King of Scotland"), Marlon Wayans ("Scary Movie"), and Audra McDonald ("Private Practice"), "Respect" hits theaters Aug. 13.
"The Night House" (Aug. 20)
Following the sudden death of her husband, Beth (Rebecca Hall, "The Town") lives alone and isolated in the couple's lakeside home. When horror-filled dreams begin to plague her, Beth digs into her husband's past, determined to solve a mystery that quickly turns morbid. Following a debut at Sundance earlier this year, Searchlight Pictures will release "The Night House" in theaters Aug. 20.
"The Beatles: Get Back" (Aug. 27)
Director Peter Jackson ("The Lord of the Rings") has taken on the role of archivist for his latest film, sorting through more than 60 hours of unseen footage filmed for the 1970 Beatles documentary "Let It Be." Jackson not only uses modern production techniques to give the half-century-old footage a facelift, but recuts a new, previously untold story of a band that publicly seemed embroiled in acrimony and on the precipice of a breakup.
"Candyman" (Aug. 27)
Delayed three times by the pandemic, "Candyman" will finally appear in theaters on Aug. 27, whether or not you say its name five times in a mirror. "Candyman" follows an up-and-coming Chicago visual artist (Yahya Abdul-Mateen, "Aquaman") who has vague memories of the childhood trauma wrought on his housing project by the Candyman. Now living in a gentrified development built over the old projects, the artist begins to reopen old wounds to help keep his art career afloat, to disastrous consequences.
"Shang-Chi and the Legend of the Ten Rings" (Sept. 3)
Marvel will make up for lost time in September with "Shang-Chi," the second of its big-screen releases during the summer season. Simu Liu ("Kim's Convenience") plays the titular hero, a skilled martial artist who is trying to forget his past as an assassin for the shadowy Ten Rings organization. Also starring Awkwafina ("Ocean's 8"), Tony Leung Chiu-wai ("In the Mood for Love"), and Michelle Yeoh ("Crouching Tiger, Hidden Dragon"), "Shang-Chi" punches into theaters Sept. 3.
Other notable August movies: "Ema," "John and the Hole" (Aug. 6); "The Meaning of Hitler" (Aug. 13); "Demonic," "The Protege," "Reminiscence," "Sweet Girl" (Aug. 20); "He's All That" (Aug. 27).
Newsletter Signup
Stay up to date on all the latest news from Boston.com