Entertainment
Kiss seen 'round the world: Ben Affleck and Jennifer Lopez appear to make relationship official
Lopez shared an image of the two kissing on Instagram.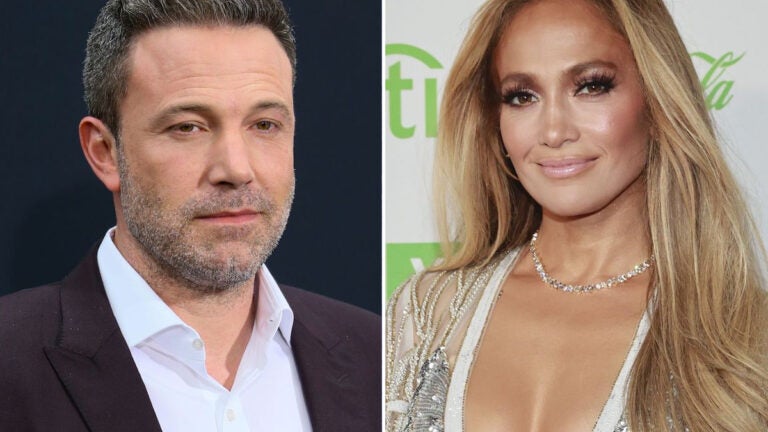 If there was any doubt, it's been cleared up.
Jennifer Lopez made her romance with Boston native Ben Affleck "Instagram official" Saturday when she posted a photo of the two smooching.
There have been rumors about a relationship between the two former lovebirds for months, as the paparazzi has followed them from outing to outing.
The shot on Instagram was part of series of four photos the actress-singer-beauty mogul posted on the social media platform for her 52nd birthday with the caption "52 … what it do."
Affleck and Lopez met about 19 years ago on the set of the widely-panned movie "Gigli." The two played criminals stuck on a job together.
While the film bombed at the box office, the relationship between the stars blossomed for about two years. The couple, affectionately known as Bennifer, even got engaged before splitting up in 2004.
Affleck went on to marry actress Jennifer Garner in 2005. The two had three children together and divorced in 2017.
Lopez married singer Marc Anthony in 2004. The two had two children together before divorcing in 2014. She was most recently engaged for two years to former Yankee Alex Rodriguez.
Newsletter Signup
Stay up to date on all the latest news from Boston.com