Entertainment
What to know about Boston's first Fall-O-Ween Festival
Costumes, glow-in-the-dark events, stilts, and LEGOS — here's what to expect at the city's revamped Halloween party.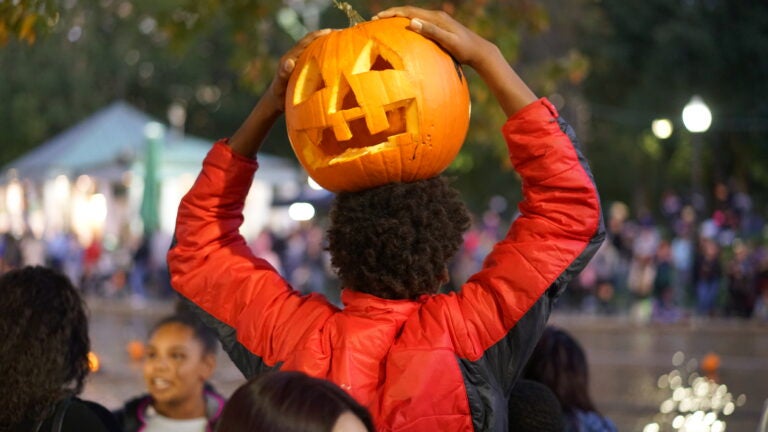 As the autumn air turns crisp and the foliage unfolds, Boston is gearing up for some frightful fun with its first Fall-O-Ween Children's Festival.
Hosted by the Boston Parks and Recreation Department, the free Halloween-themed event is a ramped-up version of the city's seasonal fall celebration. Fall-O-Ween will take place on Friday, Oct. 22, at the Boston Common Frog Pond at 38 Beacon St., with festivities taking place between 5 p.m. and 8 p.m.
The family-oriented festival is expected to draw more than 5,000 revelers and will feature free activities such as a glow-in-the-dark park with LED swings, seesaws, and cornhole.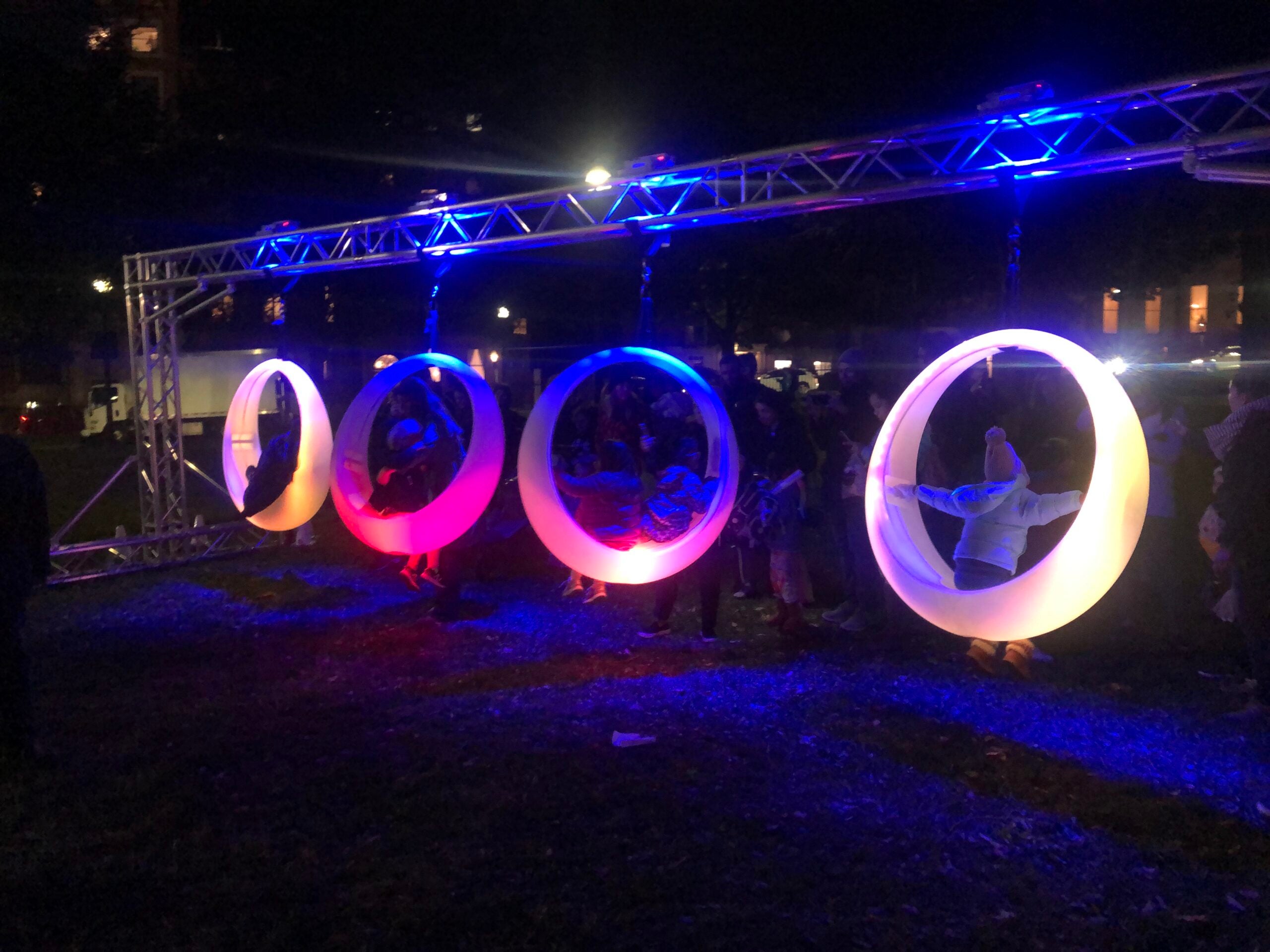 The main event entertainment will include a demonstration from LEGOLAND Discovery Center Boston. The center will display a giant LEGO jack-o'-lantern and Dracula, and LEGO Master Model Builder Sean Martin will teach kids how to build LEGO Draculas.
"My job is really cool because I get to play with LEGOs all day but my favorite part of the job is teaching classes and sharing that experience with the kids," said Martin, 24, who also put on a LEGO demonstration at the summer reopening of the Frog Pond. "It's always cool to see their faces light up when you teach them something new. My favorite thing about events like [Fall-O-Ween] is getting to meet all sorts of people that I might not meet at LEGO Land."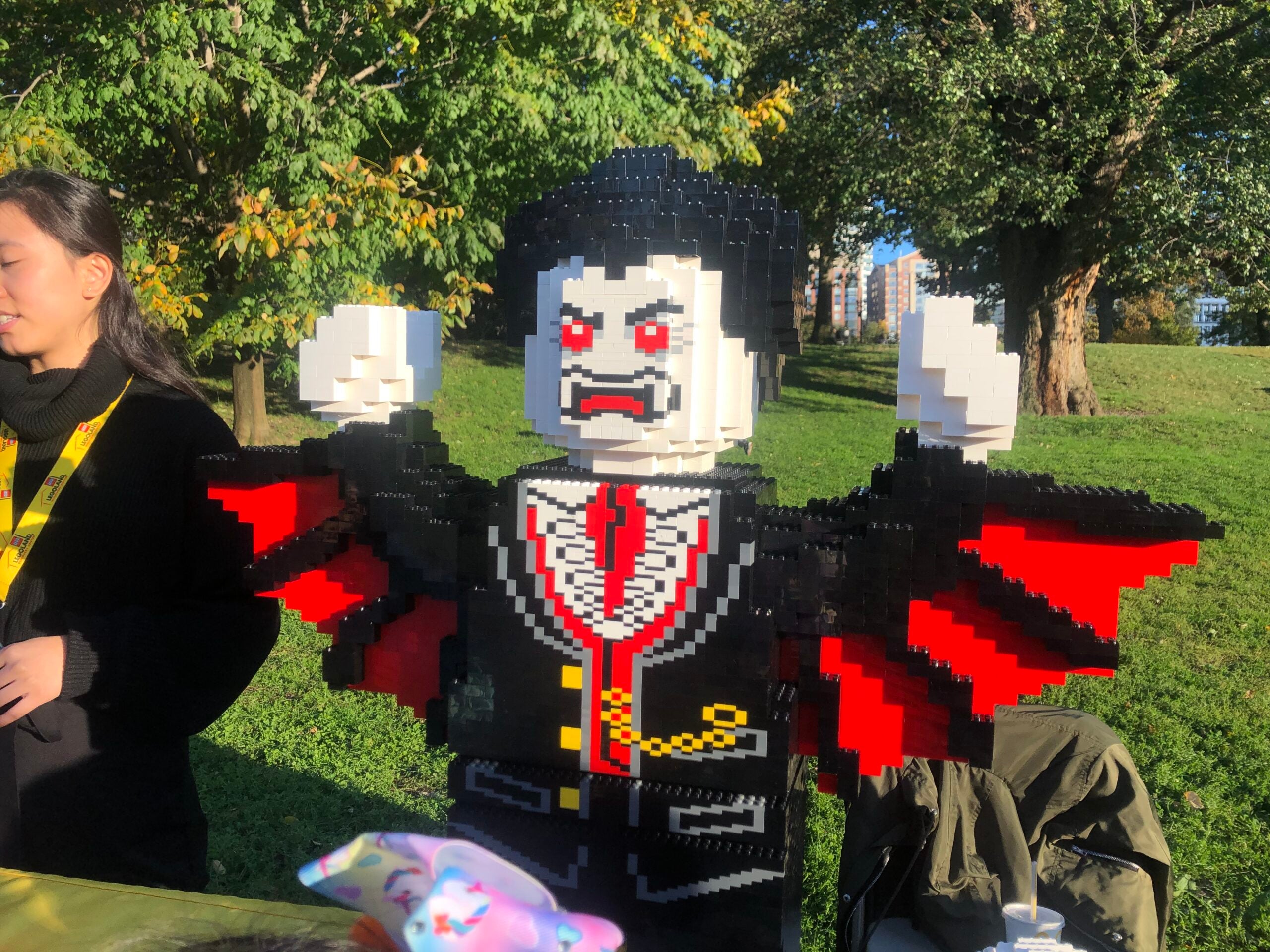 The Boston Circus Guild will also put on performances by an aerial artist and stilt walker between 5:30 p.m. and 7:30 p.m.
The Parks Department typically hosts four kids' festivals — one for each season.
According to the Parks Department, organizers wanted to create a fun Halloween-themed event that reflects the city's exquisite fall season and ghostly history. For several years, the Parks Department has hosted a mid-October Pumpkin Float display on the Frog Pond. This year's Fall-O-Ween event incorporates some of the most popular elements from that event, along with some new fall-themed additions and a new name.
Additional activities include a Haunted Fun House Maze and a train hosted by Cabot Creamery Co-operative. "Bubble Man" Jim Dichter will also put on a bubble demonstration. The Mayor's Mural crew is also planning a Day of the Dead-inspired mural that will be open to public participation. Organizers are encouraging adults and children to wear Halloween costumes. Masks will be provided for children, though masks are not required to be worn. The event will offer several sanitation stations throughout the area.
Organizers plan to continue Boston Fall-O-Ween each year going forward.
The free festival is one of several Halloween-themed events hosted by the city this year.
The city will also host a virtual pumpkin carving contest that kicks off Tuesday, Oct. 12, and runs through midnight on Oct. 31.
"We know that people spend a lot of time and effort carving their pumpkins into jack-o'-lanterns this time of year. The Boston Parks Department wants to make sure that all the artistry is recognized," organizers said in a press release.
How to enter the Boston Pumpkin Carving Contest 2021
Submit photos of your jack-o'-lantern through the city's online form.
Be creative. Judges welcome freehand and stenciled design. The city offers downloadable Boston Parks-themed stencils online.
Winners will be chosen for each of three categories: Most creative, scariest, Boston-Parks themed.
Winners will receive prizes: First prize winners will get a $75 gift basket courtesy of farmers from the Cabot Creamery Co-operative.
Boston officials will share their favorite jack-o'-lanterns on social media
Newsletter Signup
Stay up to date on all the latest news from Boston.com