Entertainment
Chris Evans plays 'original' Buzz Lightyear in new movie trailer
Fans were initially confused about how the Sudbury native would be playing "the original Buzz Lightyear."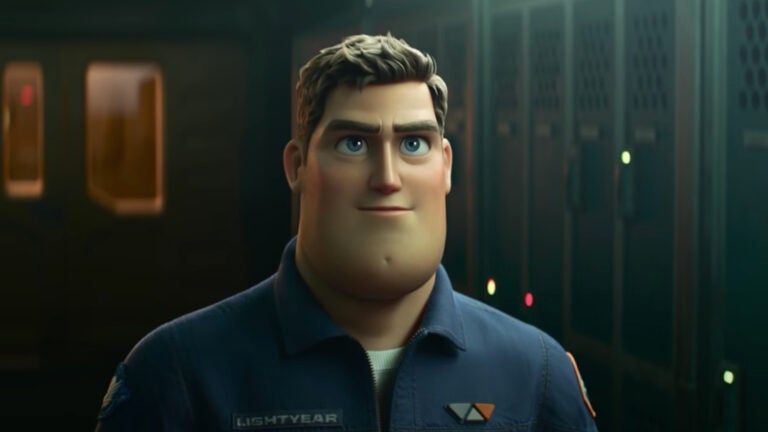 The first teaser trailer for Disney's upcoming movie "Lightyear" debuted Wednesday, giving the first glimpse of Sudbury native Chris Evans voicing a younger version of the "Toy Story" space ranger.
Confused as to how Buzz Lightyear the toy became Buzz Lightyear the (animated) man? As a Pixar executive explained it when the project was first announced last December: "When we created the very first 'Toy Story,' we designed Buzz Lightyear with the idea that he was a toy based on some very cool character from an epic blockbuster film."
That "very cool" character will be played by Evans, who blasts off into space in the trailer with David Bowie's "Starman" playing in the background, showing off a head of hair we had no idea was hiding under Buzz's helmet.
"The phrase 'dream comes true' gets thrown around a lot, but I've never meant it more in my life," Evans said in a statement posted on Twitter. "Anyone who knows me knows that my love for animated films runs deep. I can't believe that I get to be a part of the Pixar family and work with these truly brilliant artists who tell stories unlike anyone else. Watching them work is nothing short of magic. I pinch myself every day."
"Lightyear" hits theaters on June 17, 2022. Watch the out-of-this-world teaser trailer below:
Chris Evans fans will also be able to see him in "Don't Look Up," the star-studded, locally filmed satire hitting Netflix in December.
Evans also recently wrapped production on "The Gray Man," a spy adventure co-starring Ryan Gosling that will mark Netflix's most expensive film to date.
Need weekend plans?
The best events in the city, delivered to your inbox.