Entertainment
'What a ride': Dax Shepard on having the hiccups for 50 hours
Don't worry, Shepard is now hiccup free.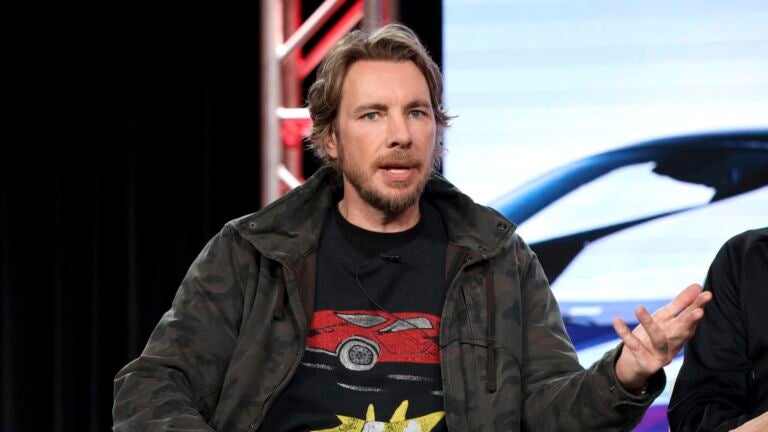 50 hours of anything can be annoying. But 50 hours of hiccups? That sounds unbearable.
Unfortunately, the hiccup marathon was a reality for actor Dax Shepard. Shepard, who currently hosts the podcast Armchair Expert, revealed the extended condition in an Instagram post on Friday.
"What a ride!!! 50 hours of hiccups," Shepard captioned the first of two videos.
In the video — filmed by his wife and actress Kristen Bell — Shepard said he started hiccuping about 21 hours earlier. Behind the camera, Bell asks Shepard how the hiccups are going.
"It's still funny," Shepard said between hiccups. "Relatively funny though."
Bell said she heard Shepard hiccuping throughout the night. Shepard said he had a brief break in the afternoon — which he referred to as an "hour of freedom" — before the hiccups started again.
Soon, Shepard said the effects of his excessive hiccuping got more serious.
"I think it's safe to say that has escalated to this, which is a good deal of hiccup induced puking," Shepard said in a second video.
According to the Mayo Clinic, hiccups are "involuntary contractions of the diaphragm." The hiccup noise is created by a quick vocal cord closure, which is caused by the contraction.
The Mayo Clinic also suggests people should see a doctor if the hiccuping lasts more than 48 hours or impacts breathing, eating, or sleeping. Shepard did not say if he received medical attention.
While the 50 hours of hiccups led to concern, Shepard assured people there was no need to worry, as he had been "hiccup free for five days" when he posted on Friday.
"For anyone who has permanent hiccups, god bless," Shepard wrote. "I don't know if I could have gone a week with those without intervening with a cycle of cyanide."
Newsletter Signup
Stay up to date on all the latest news from Boston.com