Entertainment
Elle Fanning looks 'eerily similar' to Michelle Carter in 'Girl From Plainville' series
The Hulu series based on the texting suicide case will debut this spring.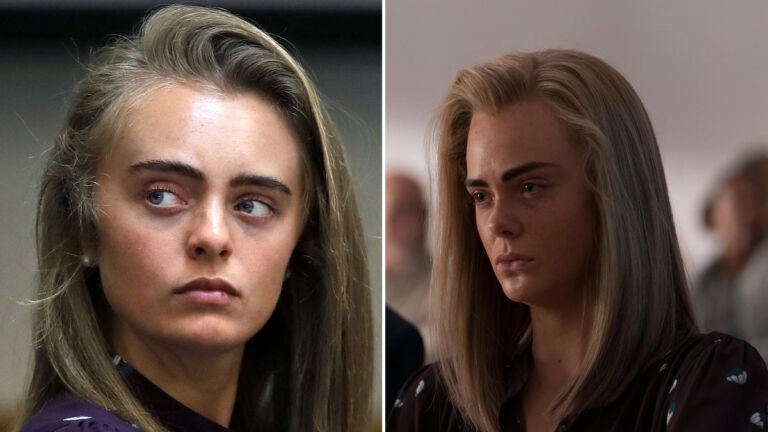 Hulu released the first images from its Michelle Carter texting suicide series "The Girl From Plainville," giving audiences an early look at actress Elle Fanning ("Super 8") in the lead role.
Based on an Esquire article by Jesse Barron of the same name, "The Girl From Plainville" will explore Carter's relationship with her then-boyfriend Conrad Roy III. The series will chronicle the events that led to Roy's July 2014 suicide — prior to his death, Carter sent Roy dozens of text messages encouraging him to kill himself — as well as Carter's subsequent involuntary manslaughter trial.
In an interview with Entertainment Weekly, co-showrunner Patrick Macmanus said that very little was done to change Fanning's appearance for the role, aside from a wig, some light makeup, and a small forehead prosthetic to move her hairline back.
"The first time that I met [Fanning], I was really struck by how eerily similar they actually looked just naturally," Macmanus said. "It was something that around the table when we all met, we all talked about."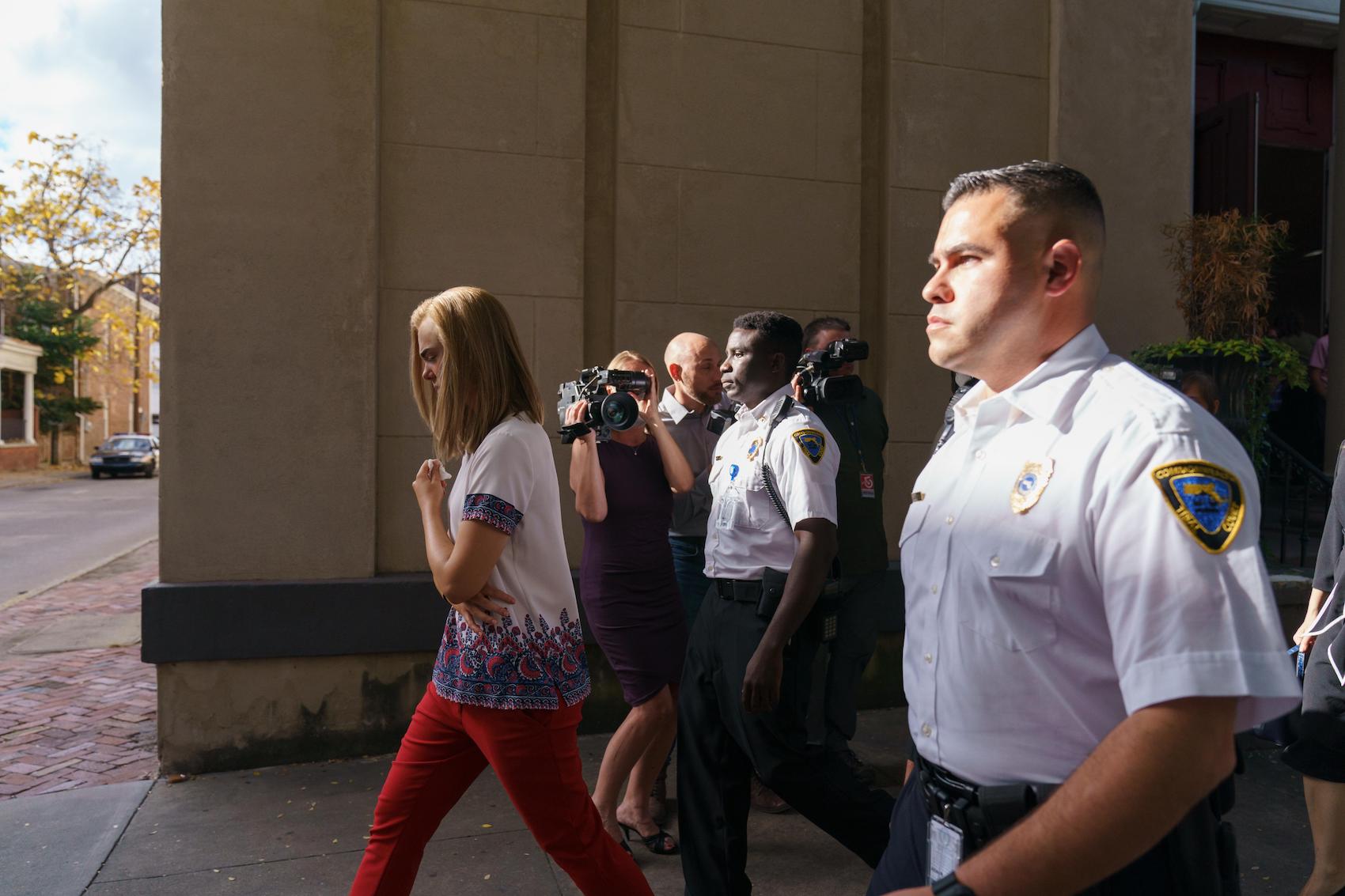 In 2017, Carter was convicted of involuntary manslaughter and sentenced to 15 months in prison. In January 2020, she was released from prison more than three months early for good behavior.
Though the details of the texting suicide case were tabloid fodder, Macmanus told EW that he, Fanning, and co-showrunner Liz Hannah all agreed that they would attempt to tell a non-sensationalized version of the story.
Fanning spent weeks watching court tapes of the proceedings, as well as the 2019 HBO documetary "I Love You, Now Die: The Commonwealth v. Michelle Carter." Macmanus and Hannah, meanwhile, brought in the American Foundation for Suicide Prevention and the National Eating Disorder Association to make sure they struck a proper balance between providing entertainment and showcasing a fair and accurate portrayal of mental illness.
"We wanted to show that dealing with mental health, being depressed, having issues with anxiety — it doesn't look the same for everybody, and it doesn't look the same every day for everybody," Hannah told EW. "There's a lot of variables and variations in that for our characters, and not just Michelle and Conrad, but for the parents, for their friends, that felt like we could tell a story that was a little more well-rounded of a conversation of mental health as a whole, rather than saying that everybody deals with this specific issue or everybody presents this specific issue this way."
Along with Fanning, "The Girl From Plainville" will star Colton Ryan ("Homeland") as Conrad Roy III; Springfield native Chloë Sevigny ("Big Love") and Norbert Leo Butz ("Dan in Real Life") as Roy's parents; Cara Buono ("Stranger Things") and Kai Lennox ("Green Room") as Carter's parents; and Boston native (and nephew of Mark and Donnie) Jeff Wahlberg ("Dora the Explorer") as Roy's best friend, Rob Mahoney.
Hulu has not announced a premiere date for the show, but did announce that "The Girl From Plainville" will debut in spring 2022.
Newsletter Signup
Stay up to date on all the latest news from Boston.com