Entertainment
The Sam Adams Super Bowl commercial features a Boston Dynamics robot
The ad aired in 13 TV markets, including Boston.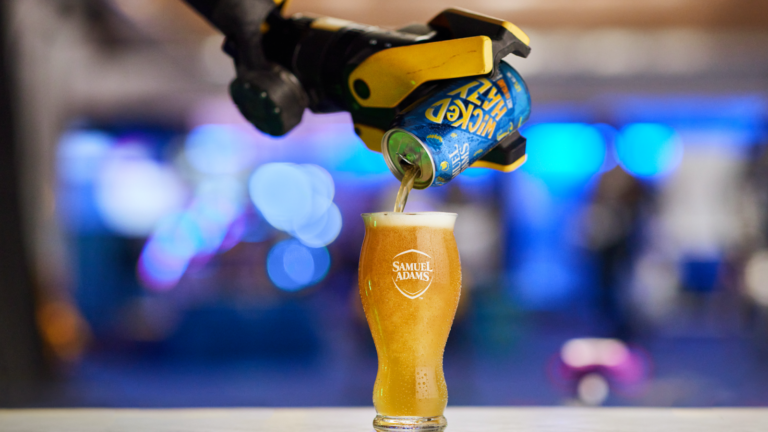 Your Cousin From Boston, meet Your Robot From Boston: Boston Beer Co. ran a Sam Adams Super Bowl commercial during the third quarter of Sunday's game which features Spot, a dog-like robot from Boston Dynamics alongside its regular pitchman, the goofy "Your Cousin From Boston."
The Super Bowl ad features Spot and several other robots dancing, partying it up with and pouring a few beers for the main character and some friends.
Aside from the Boston television market, the Sam Adams Super Bowl commercial will air in Buffalo, Charlotte, Chicago, Cincinnati, Cleveland, Detroit, Knoxville, Miami-Ft.Lauderdale, Myrtle Beach, Nashville, New York, and Orlando.
Boston Dynamics has garnered headlines over the years for attention-grabbing videos of its robots. The company (and Spot) have even appeared in a Super Bowl commercial before: In 2020, an advertisement for Florida Power & Light showcased the robot's work detecting damage to substations during significant weather events so that human lives wouldn't be put at risk.
In addition to the canine-like robot featured in the Super Bowl commercial, other robots featured in videos released by Boston Dynamics have included Atlas, a humanoid robot engaging in parkour, and a sprinting quadruped named WildCat.
Newsletter Signup
Stay up to date on all the latest news from Boston.com