Entertainment
23 movies to know about in 2023
From a Boston Strangler streaming movie to the biggest theatrical blockbusters of the year, here are the films we're excited about for 2023.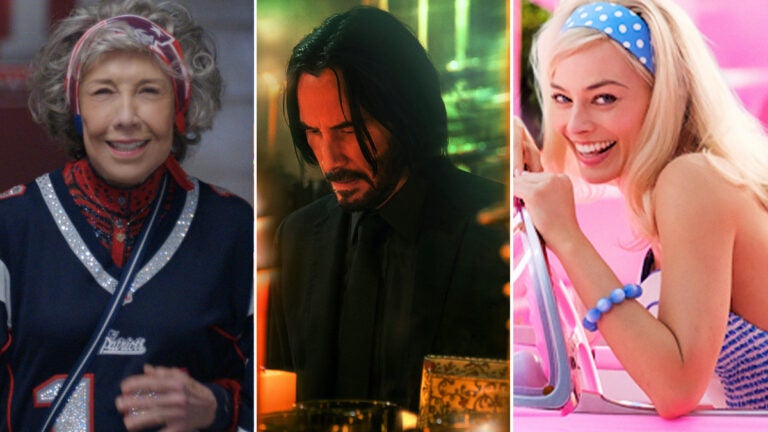 Thanks to streaming services like Netflix and Apple TV+ that keep the release dates for their biggest movies private until the last minute, writing a 2023 movie preview is a difficult task.
Back in February 2022, Netflix released a sizzle reel promoting the 80 original movies it planned to release in that year. In the end, 11 of those movies never came out in 2022 — including two you'll find on this list.
That said, we've still been able to pick out 23 movies that you'll want to know about in 2023. From big-screen sequels like "Guardians of the Galaxy Vol. 3" to streaming originals like Netflix's Leonard Bernstein biopic "Maestro," we've mapped out a watch guide for the full calendar year.
We've also added a TBA section for the movies that are likely to come out in 2023 but don't have an exact release date yet. But don't be surprised if a few more movies relevant to Bostonians not on this list — like the Ben Affleck and Matt Damon Nike biopic "Air Jordan" and the Mindy Kaling-penned "Legally Blonde 3" — end up sneaking into theaters this year after all.
Here are 23 movies to be excited about in 2023, and how to watch them.
(Release dates are theatrical unless indicated otherwise)
January-April
"You People" (Jan. 27 on Netflix)
A modern-day "Guess Who's Coming to Dinner," "You People" stars Jonah Hill ("Superbad") and Lauren London ("ATL") as a couple forced to navigate the judgements and differences of their respective parents, played by Julia Louis-Dreyfus, David Duchovny, Eddie Murphy, and Nia Long. Along with the stacked central cast, former "Saturday Night Live" writer and Dorchester native Sam Jay makes her big-screen debut playing Hill's best friend. "You People" lands Jan. 27 on Netflix.
"80 For Brady" (Feb. 3)
Just in time for the Super Bowl comes a celebration of everything Tom Brady. Inspired by a true story, Paramount's upcoming comedy "80 for Brady" tells the story of four lifelong Brady fans (Lily Tomlin, Jane Fonda, Rita Moreno, Sally Field) who road-trip to Super Bowl LI in the hopes of watching him take down the Atlanta Falcons. Along with the aforementioned leading women, the film features cameo appearances by Brady, Guy Fieri, Billy Porter ("Pose"), and a trio of Brady's former teammates — Rob Gronkowski, Danny Amendola, and Julian Edelman. "80 for Brady" touches down in theaters Feb. 3.
"Cocaine Bear" (Feb. 24)
The early leader for the most literal movie title of the year, Pittsfield native Elizabeth Banks ("Pitch Perfect") directs this dark comedy/thriller inspired by a real bear (nicknamed Pablo Escobear) who ingested 75 pounds of cocaine dropped in the woods by smugglers in 1985. None of the madness that follows in the movie actually happened, but does that make it any less entertaining? Featuring a large ensemble cast that includes a trio of actors from "The Americans" (Keri Russell, Matthew Rhys, Margo Martindale), "Cocaine Bear" hits theaters February 24.
"Boston Strangler" (March 17 on Hulu)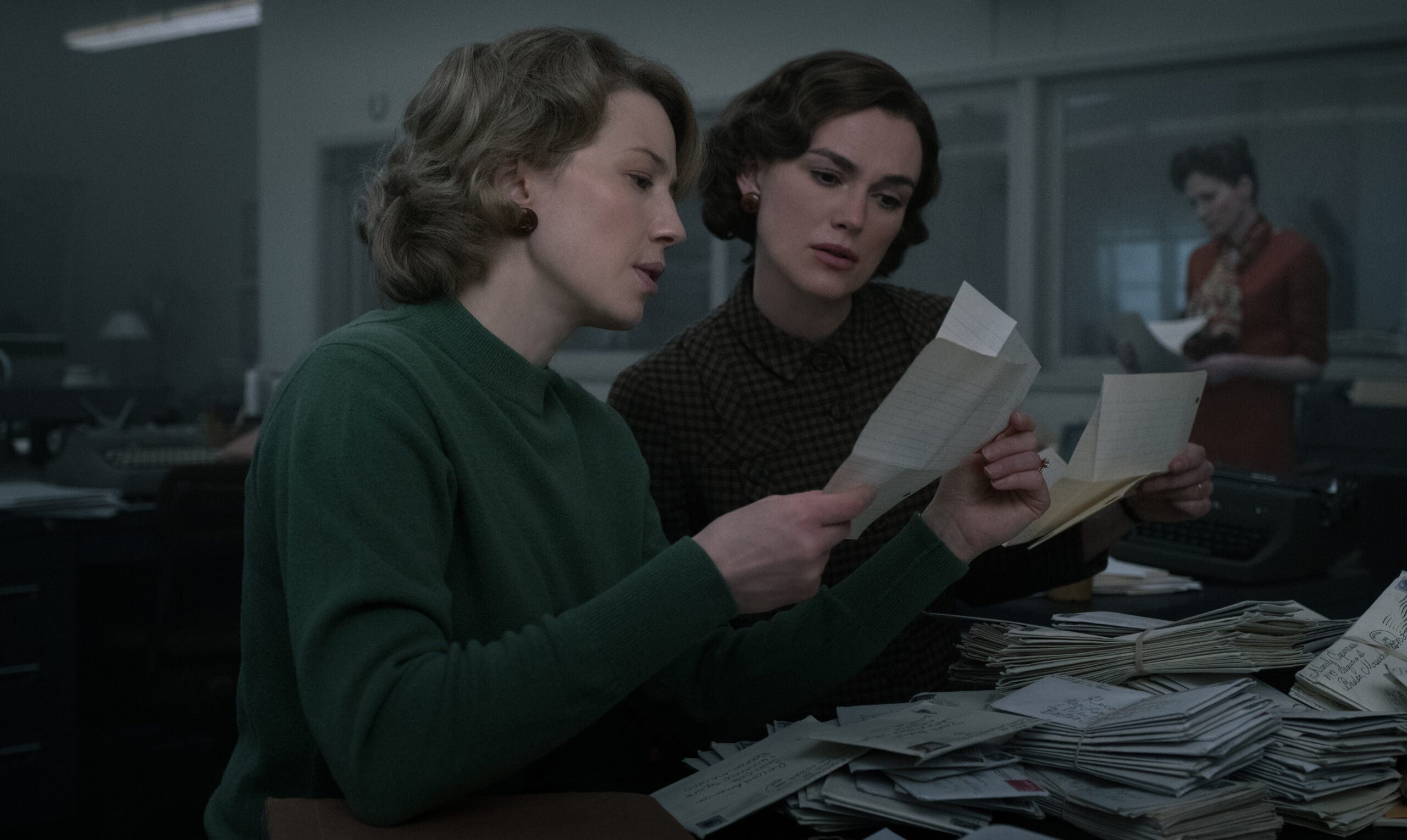 One of the most infamous crime stories in Boston history will be told from a new perspective in "Boston Strangler," which was filmed in the Boston area in 2021 and 2022. The movie centers around Loretta McLaughlin (Keira Knightley, "Pirates of the Caribbean"), the newspaper reporter who first connected the dots between a series of murders in Boston in the 1960s. McLaughlin, who later became the editorial page editor at The Boston Globe, wrote a four-part series about the murders along with fellow Record American reporter Jean Cole (Carrie Coon, "Gone Girl") that first gave the killer the "Boston Strangler" moniker. Also featuring Boston native Alessandro Nivola ("Amsterdam"), Oscar winner and Kingston resident Chris Cooper ("Adaptation"), David Dastmalchian ("Dune"), Morgan Spector ("Homeland"), and Bill Camp ("Joker"), "Boston Strangler" will be released on Hulu March 17.
"John Wick Chapter 4" (March 24)
Director Chad Stahelski has already made clear that no matter what happens in "John Wick Chapter 4," his titular action hero (Keanu Reeves) is already "f***** for the rest of his life." Considering what we've seen in the first three films, that tracks. This time around, John uncovers a path to defeating the High Table, the power structure that runs the underworld society of assassins. As usual, he'll encounter some heavy-handed resistance from a new enemy, and will need lots of guns. "John Wick Chapter 4" punches into theaters March 24.
"The Super Mario Bros. Movie" (April 7)
If you get your news exclusively from Twitter (which, by the way, you shouldn't do), you'd be led to believe that Chris Pratt is the world's worst choice to play Mario the plumber. Given the first trailer for the upcoming video game adaptation, we don't see what the fuss is all about. Pratt is a capable voice actor, as are the actors playing Toad (Keegan-Michael Key), Peach (Anya Taylor-Joy), Donkey Kong (Seth Rogen), Bowser (Jack Black), and Luigi (Charlie Day). There isn't much info about the plot, but given the involvement of producer Chris Meledandri ("Despicable Me") and Mario creator Shigeru Miyamoto, we think the signs are pretty positive. "The Super Mario Bros. Movie" jumps into theaters April 7.
May-August
"Guardians of the Galaxy Vol. 3" (May 5)
Speaking of Pratt, the actor is back as Star Lord in the third edition of "Guardians of the Galaxy," subtitled "Vol. 3" in keeping with the mixtape motif established in the 2014 original. Given that he has now taken over as the czar of the D.C. superhero universe for Warner Bros., this is likely director James Gunn's last ride with the Guardians crew, and star Dave Bautista (who plays Drax) says he's "relieved" to be done with the franchise. Nevertheless, "Guardians" has been a relative bright spot in the Marvel lineup, so "Vol. 3" could provide some entertaining moments when it flies into theaters May 5.
"The Little Mermaid" (May 25)
Disney's recent live-action adaptations of their classic animated films have all fallen short of the originals, with the efforts ranging from pretty good ("The Jungle Book") to regrettable ("The Lion King"). Having only seen a teaser of the upcoming live-action "The Little Mermaid," it's hard to tell where the Rob Marshall-directed remake will fall on that scale. But Halle Bailey (one half of musical duo Chloe x Halle) certainly has the pipes to belt out "Part of Your World." "The Little Mermaid" swims into theaters May 25.
"The Flash" (June 16)
Like the rest of Warner Bros. Discovery, The D.C. superhero universe is in turmoil, with James Gunn and Peter Safran removing Henry Cavill from the Superman role, shelving future "Black Adam" films, and pushing "Wonder Woman" onto the back-burner. One project they're moving forward with is a standalone film for "The Flash," despite star Ezra Miller's numerous recent legal troubles. The film supposedly contains a cameo from Ben Affleck as Batman, and Gunn apparently wants to bring Affleck back into the D.C. fold. We'll see if Batfleck makes the final cut when "The Flash" sprints into theaters June 16.
"Asteroid City" (June 23)
Wes Anderson remains one of the few bankable directors working in Hollywood, with his immaculately styled films proving to be an enduring box office draw. His newest, "Asteroid City," is set at a 1950s Junior Stargazer convention, where students and parents from across America gather for "scholarly competition, rest/recreation, comedy, drama, and romance." Even by Anderson's standards, the star power of the ensemble cast for "Asteroid City" is astounding. Along with regular Anderson collaborators Adrien Brody, Jason Schwartzman, Willem Dafoe, Edward Norton, Tilda Swinton, and Jeff Goldblum, "Asteroid City" has 20 more listed cast members, including the likes of Tom Hanks, Margot Robbie, Scarlett Johansson, Bryan Cranston, and Acton native Steve Carell. "Asteroid City" blasts into theaters June 23.
"No Hard Feelings" (June 23)
Amherst native Ebon Moss-Bachrach had quite the year in 2022, starring in two of the best TV shows of 2022 with "The Bear" and "Andor." For 2023, the actor will join Jennifer Lawrence on screen for "No Hard Feelings," a coming-of-age comedy-drama about a woman (Lawrence) who answers a Craigslist ad from a mother seeking someone to date her high school-age son. Co-starring Broadway actress Laura Benanti and Matthew Broderick ("Ferris Bueller's Day Off") as the boy's parents, "No Hard Feelings" hits theaters June 23.
"Mission: Impossible – Dead Reckoning, Part One" (July 14)
Tom Cruise proved he is still the box office king with "Top Gun: Maverick," and it's hard to imagine he'll relinquish the crown with the latest addition to the "Mission: Impossible" franchise he's helmed since 1996. As is often the case, Cruise's Ethan Hunt finds himself making hard choices while the fate of the world hangs in the balance. This seventh "M:I" installment has most of Hunt's supporting cast back again (Simon Pegg, Ving Rhames, Rebecca Ferguson, Vanessa Kirby) with Esai Morales ("Ozark") playing the main antagonist. In what has to be some kind of record for the most punctuation used in a single movie title, "Mission: Impossible — Dead Reckoning, Part One" flies into theaters July 14.
"Oppenheimer" (July 21)
After a marginally successful attempt to welcome audiences back to the theaters in 2020 with "Tenet," Christopher Nolan must be champing at the bit to unveil his World War II drama starring Cillian Murphy as the titular nuclear physicist J. Robert Oppenheimer. Co-starring a trio of locals — Boston native James Remar ("Sex and the City") and Cambridge natives Matt Damon and Casey Affleck — "Oppenheimer" will explode into theaters July 21.
"Barbie" (July 21)
Possibly the funniest movie to see as a double feature with "Oppenheimer," "Barbie" is a high-concept take on the classic Mattel toy. The film stars Margot Robbie ("I, Tonya") as Barbie, who is banished from Barbieland and introduced to the real world. Featuring Ryan Gosling ("La La Land") as Ken and directed by Greta Gerwig ("Little Women"), the first trailer for "Barbie" is a strong indication to expect the unexpected when this one drives into theaters July 21.
"Challengers" (Aug. 11)
Bostonians had Zendaya mania when the "Euphoria" actress filmed scenes for this romantic drama in the area last year. Directed by Luca Guadagnino ("Call Me By Your Name"), Zendaya plays Tashi, a tennis player turned coach who has transformed her husband, Art (Mike Faist, "West Side Story"), into a world-class champion. When Art's career hits a slump, he drops down a tier to play a "Challenger" event against Patrick (Josh O'Connor, "The Crown"), his former best friend and Tashi's ex-boyfriend. "Challengers" lands in theaters August 11.
September-December
"Kraven the Hunter" (Oct. 6)
With the Boston-filmed superhero flick "Madame Web" delayed until 2024, the next Sony Spider-Man Universe film to hit theaters is "Kraven the Hunter," which will center around a villain typically portrayed in the "Spider-Man" comics as a big game hunter who considers Spider-Man to be his white whale. The SSU films have typically found a way to make villains like Venon and Morbius into anti-heroes in their own films, so it remains to be seen just how evil Aaron Taylor-Johnson ("Bullet Train") as Kraven will be. Co-starring Boston native Alessandro Nivola as an unnamed villain, "Kraven the Hunter" shoots into theaters October 6.
"The Exorcist" (Oct. 13)
It's been 50 years since "The Exorcist" seized the consensus title of the scariest movie ever, so it's no surprise that Universal is cashing in with a sequel to the William Friedkin classic about a little girl possessed by an otherworldly demon. Featuring Ellen Burstyn in her role from the original film, the 2023 "Exorcist" will also feature Leslie Odom Jr. ("Glass Onion: A Knives Out Mystery") and Holyoke native Ann Dowd ("The Handmaid's Tale"). "The Exorcist" will turn heads when it hits theaters October 13.
"Maestro" (Fall on Netflix)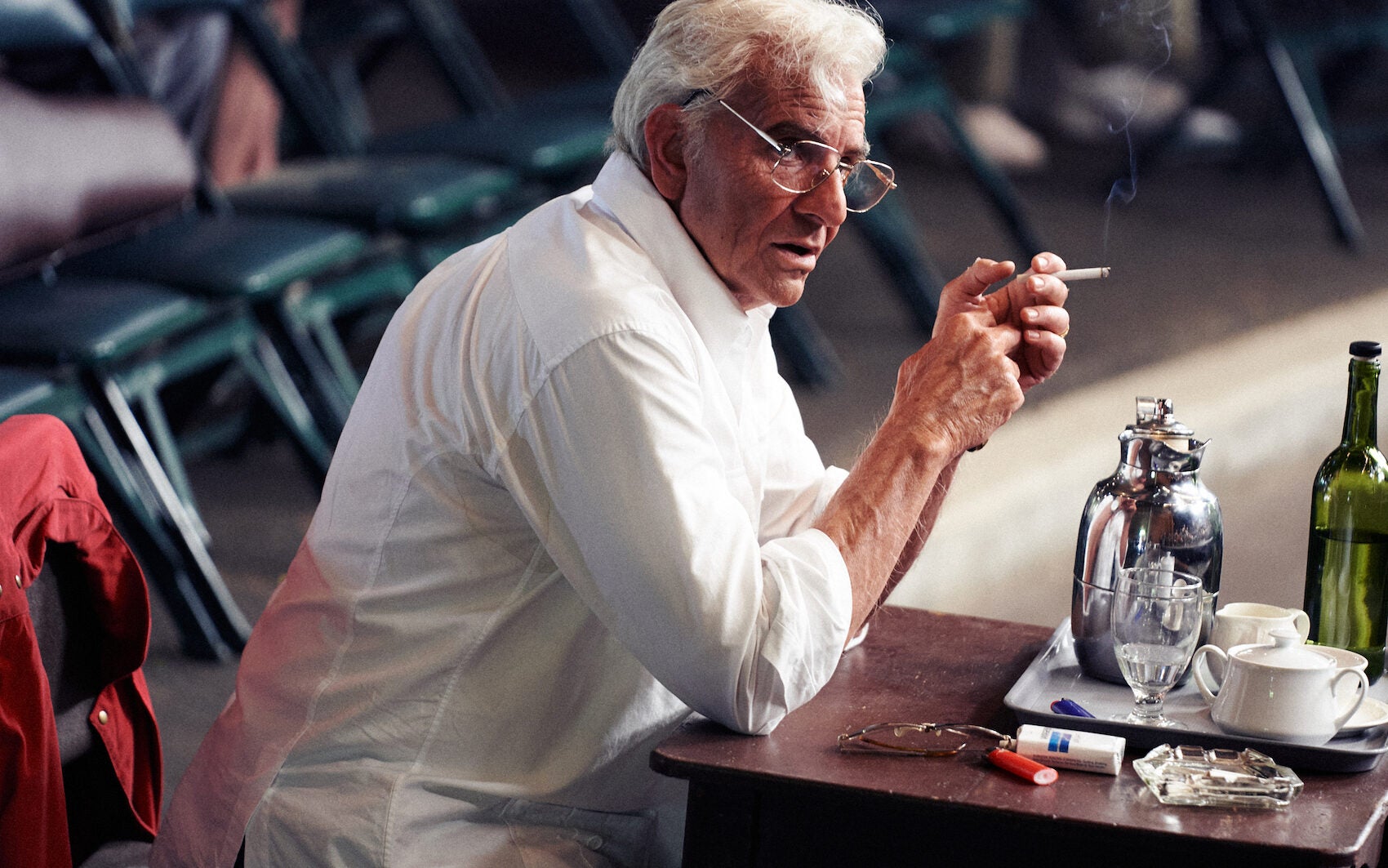 Bradley Cooper managed to talk Steven Spielberg into handing over the director's reins to this Leonard Bernstein biopic, in which the "Silver Linings Playbook" star plays the legendary composer at multiples stages of his life. In May 2022, "Maestro" spent a week filming at Tanglewood, the Western Massachusetts music venue that has been the summer home of the Boston Symphony Orchestra since 1937 and was home to some of the biggest moments in Bernstein's career. Co-starring Carey Mulligan ("Drive"), Maya Hawke ("Stranger Things"), and Matt Bomer ("White Collar"), "Maestro" seems to be positioned as an Oscar play for Netflix. Though the company likely won't announce major release dates for its films until February, Cooper has stated in interviews that "Maestro" will debut on Netflix this fall.
"Salem's Lot" (Fall 2023)
Filmed in Massachusetts in late 2021, "Salem's Lot" continues the recent trend of adapting horror maestro Stephen King's earliest novels for a second time. Just like the 1975 novel (and 1979 film adaptation), "Salem's Lot" follows writer Ben Mears (Lewis Pullman, "Top Gun: Maverick"), who returns to his childhood home only to find that a vampire has begun terrorizing the town. Co-starring Alfre Woodard ("12 Years A Slave"), Bill Camp ("Joker"), and Pilou Asbæk ("Game of Thrones"), "Salem's Lot" was originally supposed to be released Sept. 9, 2022 and then April 21, 2023, but lost both dates in Warner Bros. schedule shuffling. Given its subject matter, it seems likely that "Salem's Lot" will be tapped for a release sometime before Halloween in 2023.
"The Holdovers" (December 2023)
Almost two decades after collaborating on the Oscar-winning film "Sideways," actor Paul Giamatti ("Billions") and director Alexander Payne ("The Descendants") reunited to film "The Holdovers" in Massachusetts last year. The film takes place at prep school Deerfield Academy over the Christmas holidays in 1970, where roundly disliked professor Paul Hunham (Giamatti) is tasked with supervising students staying at the school over break. Eventually, the only "holdovers" left at the school are Paul, Deerfield's head cook Mary (Da'Vine Joy Randolph, "Empire"), and a 15-year-old troublemaking student named Angus. Focus Features intends to release "The Holdovers" in theaters in December 2023, per Variety.
TBA
"Finestkind"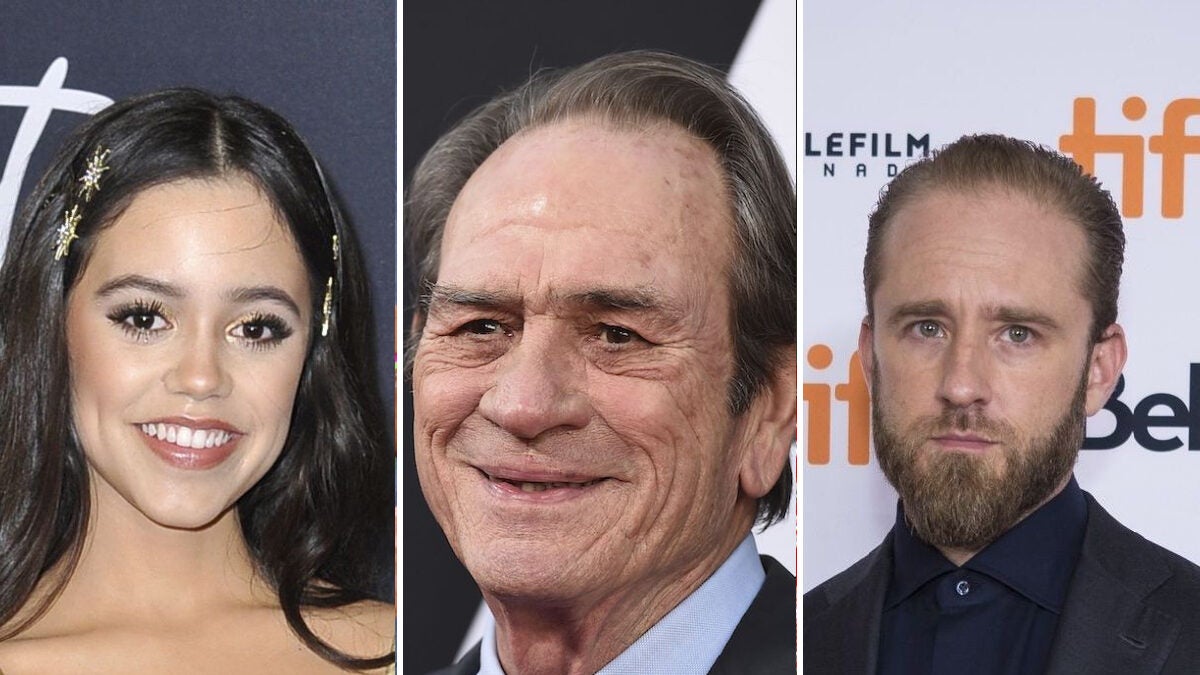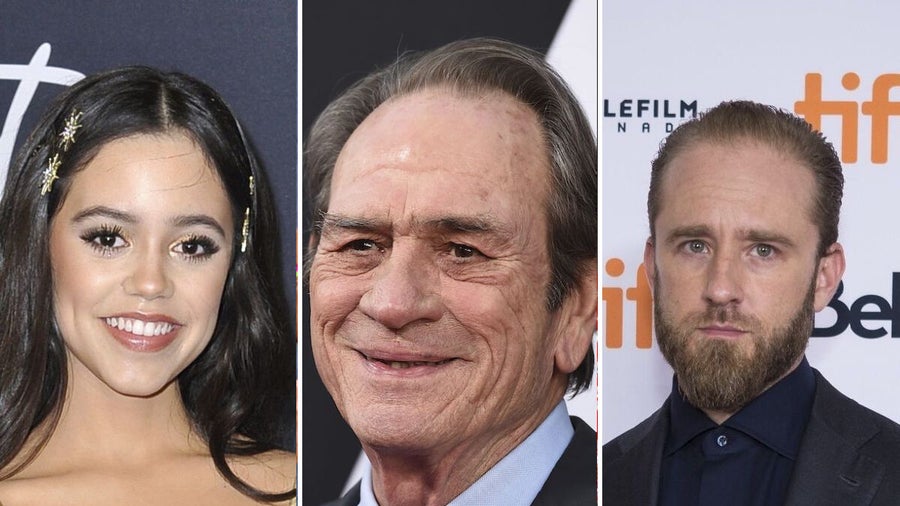 The South Coast got a taste of Hollywood in 2022 when "Finestkind" filmed scenes in this crime drama starring Tommy Lee Jones. Set on the docks of New Bedford, "Finestkind" centers around two brothers played by Ben Foster ("Six Feet Under") and Toby Wallace ("Babyteeth") who were raised separately and are reunited as adults. Desperate circumstances cause the brothers to hatch a deal with a Boston crime syndicate, which spells danger for the brothers and their father (Jones) as well as a young woman (Jenna Ortega, "Wednesday"). "Finestkind" is expected to debut on Paramount+ in 2023 at a date to be announced.
"Ghosted"
This one almost didn't make the cut due to a lack of information and a release date, but director Dexter Fletcher ("Rocketman") tweeted that a trailer is coming this month, which is a strong indication "Ghosted" will appear in 2023 after all. Not much is known about the romantic comedy starring Sudbury native Chris Evans and Ana de Armas ("Blonde"). But come on, it's a romantic comedy starring Chris Evans — isn't that all you need to know? Also featuring Adrien Brody, Mike Moh, Amy Sedaris, Tim Blake Nelson, and Tate Donovan, "Ghosted" will debut on Apple TV+ at a date to be announced.
"The Mothership"
Originally slated to land on Netflix in 2022, "The Mothership," a sci-fi movie filmed in the Boston area in the summer of 2021, seems destined to make its streaming debut in 2023. "The Mothership" centers around Sara Morse (Halle Berry), a woman whose husband mysteriously vanishes from their rural farm. When Sara discovers a strange extraterrestrial object underneath their home, she and her kids embark on an adventure to discover the truth about her missing husband and life beyond Earth. Filmed in Canton, Dover, Duxbury, Natick, Plainville, Stoughton, and Uxbridge, "The Mothership" is expected to land on Netflix sometime in 2023.
Newsletter Signup
Stay up to date on all the latest news from Boston.com