Entertainment
A Mass. high school got the 'Saturday Night Live' treatment
'Weekend Update' lampooned a Mass. school that hasn't been able to turn its lights off for almost 18 months.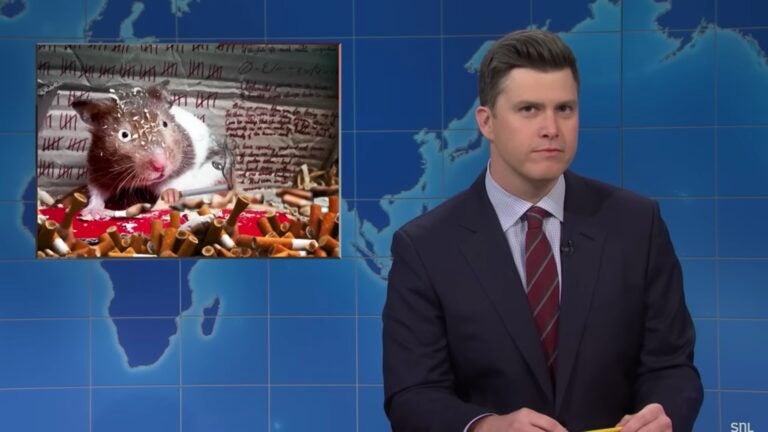 A Massachusetts high school that made headlines last week was the target of a joke on "Saturday Night Live" this weekend.
During the show's "Weekend Update" segment, Colin Jost introduced viewers to the story of Minnechaug Regional High School in Wilbraham, where the lights have been stuck on for more than a year.
The problem started in August 2021, thanks to a failure in energy conservation software that was installed with the school's lighting system. Since then, school officials have been unable to get Reflex Lighting Group, the parent company of the lighting system, to adequately repair it.
Paul Mustone, president of Reflex, blamed unprecedented supply chain issues.
"I have been doing this for 42 years and I have never seen this kind of supply chain disruption," Mustone told NBC News. "We made a deal with the devil by moving the factories to China."
The ridiculousness of the situation was too much for Jost and "SNL" to pass up.
"Due to a computer error, a school in Massachusetts has been unable to turn off its lights for over a year and a half," Jost said. "The students are doing fine, but the classroom hamster has gone insane."
Watch the clip from "Weekend Update" below. (The segment devoted to Minnechaug Regional High School starts at the 0:23 mark.)
Newsletter Signup
Stay up to date on all the latest news from Boston.com