Entertainment
'80 for Brady' is partially saved by its four leading ladies
The best parts of '80 for Brady' have nothing to do with Tom Brady.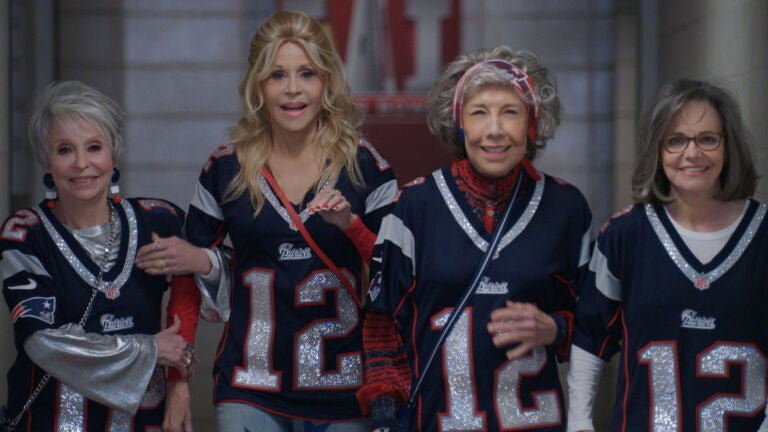 Watching "80 for Brady," the first movie from Tom Brady's new production company, it's impossible to deny the thrill of seeing a living legend on the silver screen.
I'm speaking, of course, about Rita Moreno.
At 91 years old, the EGOT-winning actress can still land a one-liner, move an audience to tears, and bust out a dance move or two when asked.
If nothing else, "80 For Brady" deserves kudos for giving Moreno, Lily Tomlin, Jane Fonda, and Sally Field a starring vehicle in 2023. The film is full of sitcom-level jokes, Screenwriting 101 plotting, and cameos from former Patriots stars that play out exactly as expected. But even the most generic movie can't be all bad when you have a quartet like this at the center of it.
Loosely inspired by a real-life group of senior citizen Patriots fans, "80 for Brady" begins in 2001 in the living room of Lou (Tomlin), who is finishing up chemotherapy. Joined by her closest friends, they watch as an injured Drew Bledsoe is replaced by a young, unproven Tom Brady at quarterback.
Fast-forward to 2017, and all of the women remain united in their Sunday tradition, celebrating Brady's successes and commiserating over their personal life issues. Betty (Field), a brainy MIT professor, is burdened by running the life of her scatterbrained academic husband (Bob Balaban). Maura (Moreno) is reeling from the death of her husband and waffling on whether to move out of their senior living community. Trish (Fonda), a former model, keeps falling in love with the wrong guys, and worries about maintaining her looks as she ages.
With a collective worry that this might be the last hurrah both for 39-year-old Brady and for themselves, Lou proposes a trip to Houston to watch the Patriots take on the Atlanta Falcons in Super Bowl LI. From there, "80 for Brady" becomes a broad comedy, with the leading ladies playing the conquering heroines against a parade of younger comedic foils.
In quick succession, the gang sneaks a passed-out Maura past an overeager nursing home attendant (Jimmy O. Yang, "Silicon Valley"), schools a cocky Falcons fan at a passing competition, encounters an overeager stadium security guard (Ron Funches, "Loot"), enters a hot wing-eating contest hosted by Guy Fieri, and accidentally takes edibles at a swanky party. It's all pretty straightforward, but seeing these four at the center of it all — instead of someone like Adam Sandler or Seth Rogen — is a delight.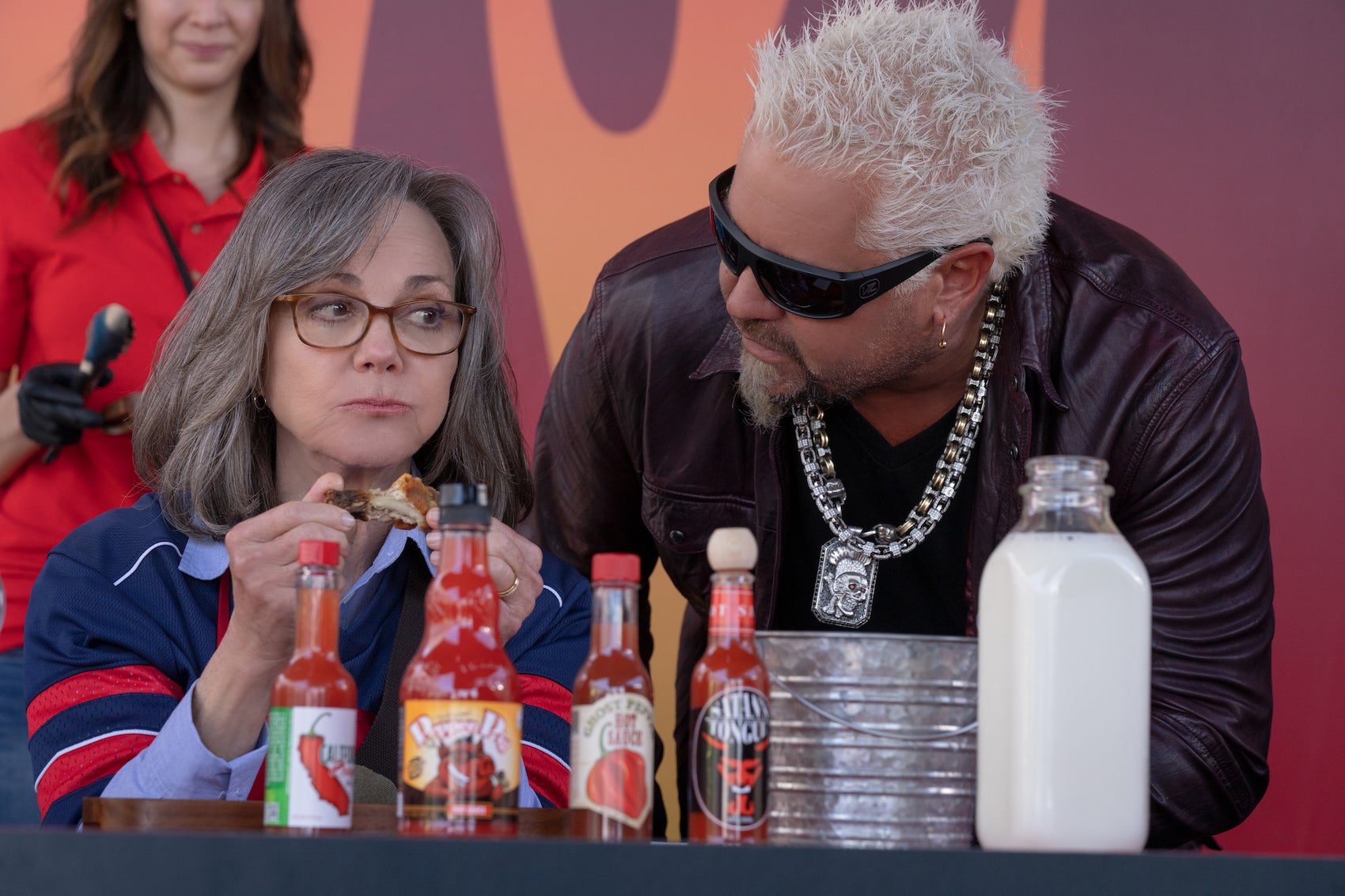 There are also parts of "80 for Brady" that simply don't work. The film intersperses quick scenes and voiceovers from two local sports radio hosts (Alex Moffat and Weymouth native Rob Corddry) that feel overused and tonally off from the rest of the film. A mid-film plot twist involving a health scare for one of the film's heroines feels emotionally manipulative and doesn't serve much function beyond marking the start of the third act.
Most glaringly, "80 for Brady" cannot escape the fact that, at its core, it's a movie about the greatness of Tom Brady. Almost no one in America, and certainly not in New England, is unfamiliar with Brady's storied career. It's been recapped and rehashed not only on countless telecasts, but by Brady himself in a 10-part ESPN documentary, a weekly SiriusXM podcast, and a book promoting his TB12 products. Throughout the film, characters will matter-of-factly proclaim their love for Tom, or break out an impromptu "Tom Brady!" chant or dance. Brady also appears as a spirit to Tomlin's character, giving her pep talks and urging her on. He even gets one scene where he attempts some dramatic acting, and the less that's said about it, the better.
The reality is that Paramount probably didn't have faith in the box office potential of a slice-of-life film about the lifelong friendship between four funny women without folding in the Brady bits, which is a shame. If making a big-screen hagiography of the former Patriots quarterback is the only way to get Tomlin, Fonda, Field, and Moreno on screen together, then "80 for Brady" is a worthwhile endeavor. Here's hoping that much like Brady's post-Patriots career, there continues to be a place for these four ladies to do what they do best.
Rating: ** stars (out of 4)
Need weekend plans?
The best things to do around the city, delivered to your inbox.