Entertainment
Jennifer Coolidge makes emotional tribute to late father in Hasty Pudding Woman of the Year speech
"I wish he could have come tonight," Coolidge said. "That's why this night is such a big deal."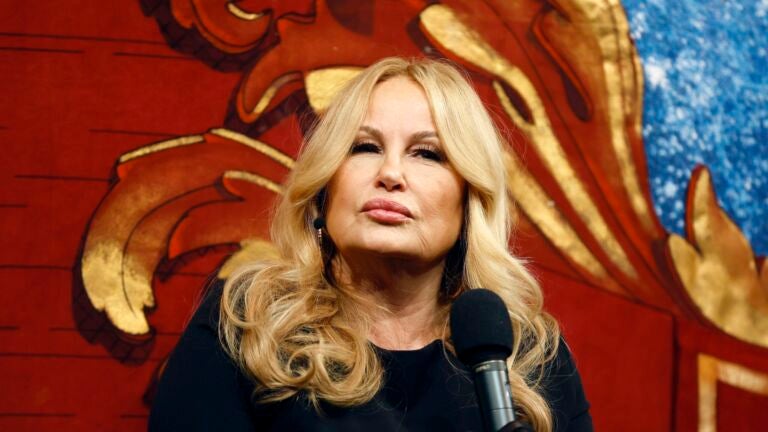 On a frigid Saturday, actress Jennifer Coolidge was embraced warmly by several hundred Harvard students as the recipient of the Harvard University Hasty Pudding Theatricals 2023 Woman of the Year award.
The festivities began in the afternoon when the Norwell native donned a fluffy pink hat and a leopard print coat and was paraded down Mass. Ave. by members of the Theatricals.
Coolidge became the 72nd Woman of the Year winner, joining previous honorees like Meryl Streep and Kerry Washington, who have "made lasting and impressive contributions to the world of entertainment."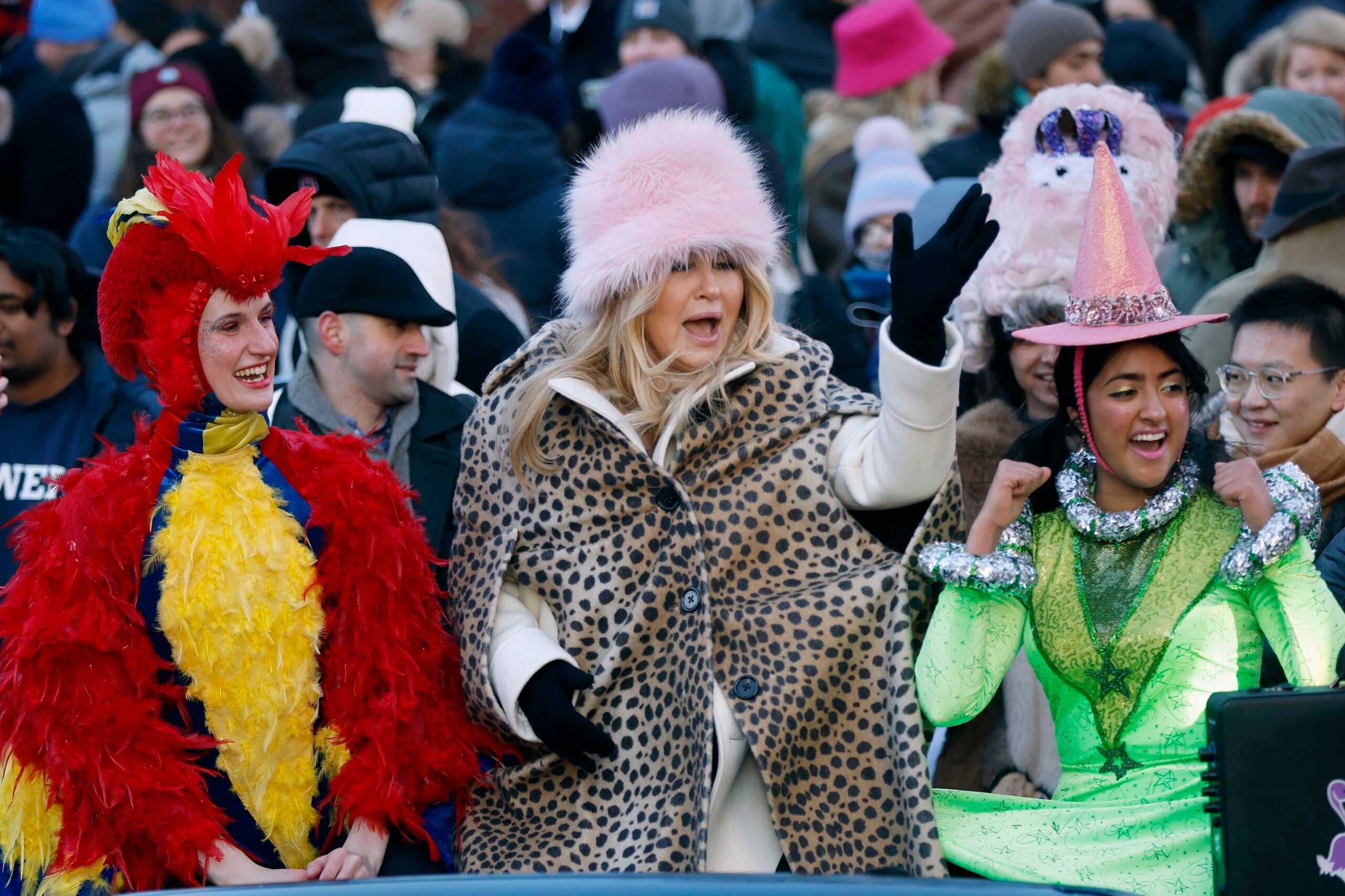 Coolidge, 61, built a successful career in the '90s and '00s as a character actress, most famously playing Stifler's mom in "American Pie" and manicurist Paulette in the Harvard-set "Legally Blonde" alongside Reese Witherspoon. While Coolidge continued to work steadily over the years, she re-entered the spotlight during the pandemic thanks to HBO's "The White Lotus." She recently won an Emmy and Golden Globe for her performance in the show's second season.
After Saturday's parade came the evening's entertainment, a roast of Coolidge that also served as a fundraiser and preview for HPT's 174th production "Cosmic Relief," which is open to the public through March 5.
Ever the performer, the Norwell native got the biggest laughs of the evening with the fewest syllables, bringing down the house with a simple sigh or a protracted silence. Coolidge gamely took on everything the Harvard students threw at her, donning a dolphin costume, giving one student a 30-second makeover, and judging a Jennifer Coolidge impression contest. She got a few "Legally Blonde"-themed challenges as well, teaching a student to "bend and snap" and opening a package from a suave UPS driver.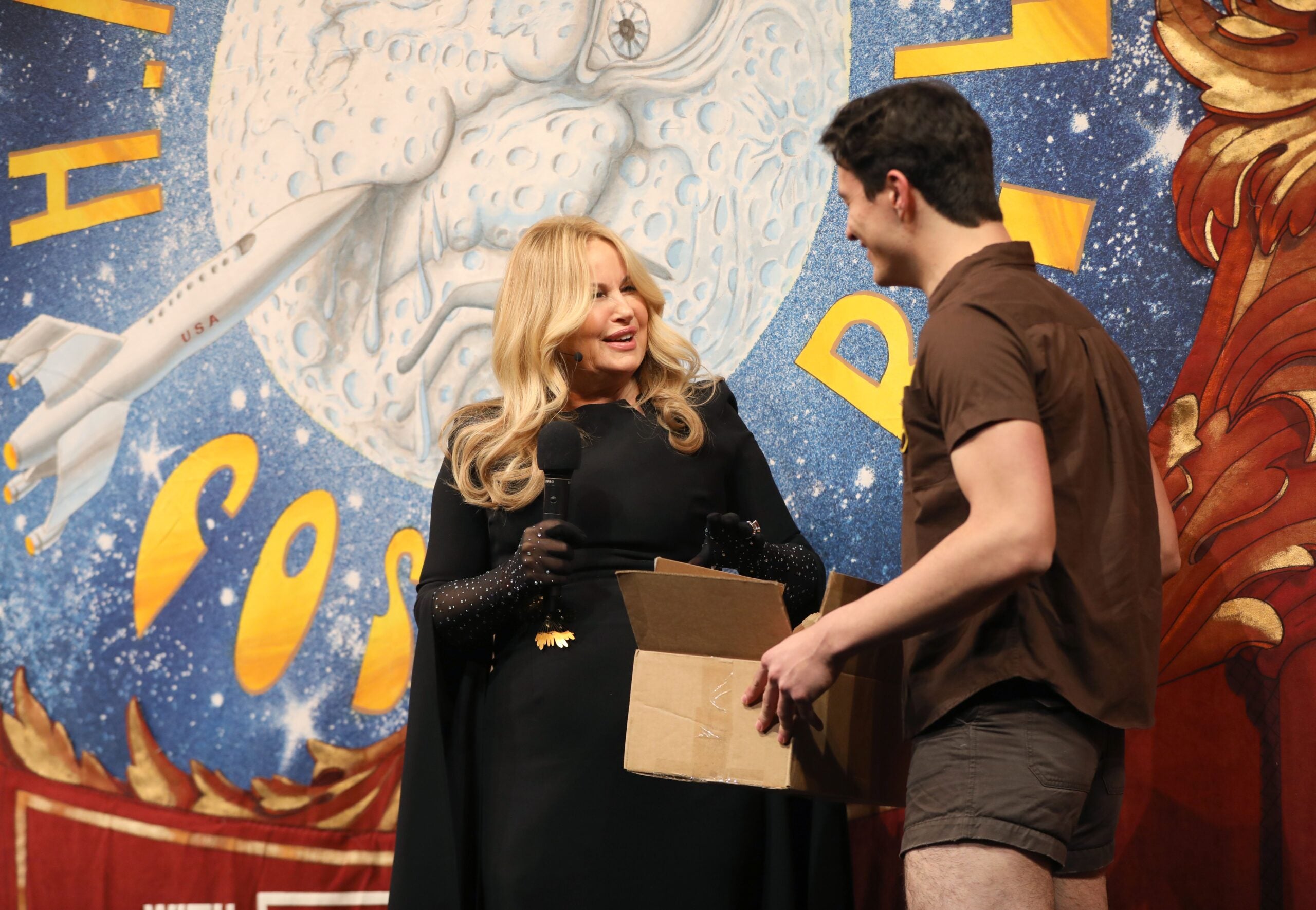 After an evening of laughs, however, Coolidge accepted her Hasty Pudding Pot with an emotional speech, choking up as she mentioned her late father.
"I've been so blown away that this experience is happening. I never saw it coming," Coolidge said. "It blows away any sort of movie or television show I have ever done. Seriously.
"My dad went here," Coolidge continued, her voice wavering. "I wish he was here."
At a press conference immediately following the award ceremony, Coolidge expanded on her thoughts about her father, who she said attended Harvard for undergrad and returned for business school before pausing his graduate studies to serve in the war.
"I wish he could have come tonight," Coolidge said. "That's why this night is such a big deal."
Coolidge said that her father was "such a practical person," it was a shock when he encouraged her to be an actress.
"He would bring people when I was in plays; he would bring relatives and whatever. He was so excited, which was so not him," Coolidge said. "This would have been his dream come true."
Coolidge also took questions from students seeking career advice on persevering and finding joy as a struggling actor.
According to Coolidge, she found her earliest success when she mined her waitressing and babysitting jobs for material to use on stage at the Groundlings improv theatre.
"All the people that treated me terribly, I started writing the actual things they said to me," Coolidge said. "It was life-changing to take all the people that were so cruel and mean to you, and then play them on stage.
"I feel like that's the most inspiring thing," Coolidge continued. "If you can take something that's a negative thing … and use it as a way to get your juices going, and get it out of your system. I think that's the best."
Newsletter Signup
Stay up to date on all the latest news from Boston.com