Entertainment
Matt Damon and Casey Affleck are filming a movie at an iconic North End bakery this month
Get your cannoli fix now before it's too late.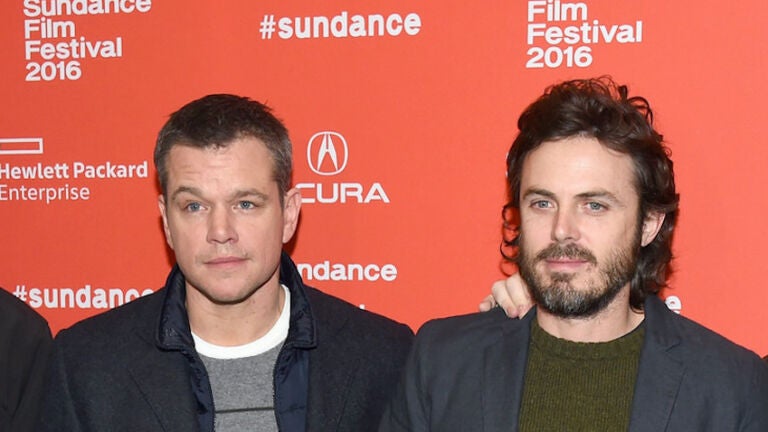 First we saw Ben Affleck film a Super Bowl commercial at a Medford Dunkin'. Now, Matt Damon and Casey Affleck will take over an iconic North End bakery later this month to film scenes for a new movie called "The Instigators."
Bova's Bakery will host film crews all day on Wednesday, March 22, as they shoot scenes for "The Instigators," an upcoming crime drama starring Damon and Affleck directed by Doug Liman ("The Bourne Identity").
According to a flyer posted on Bova's building and another nearby, "The Instigators" (which is filming under the working title "Quincy") will film both interior and exterior scenes at the North End bakery from 10 a.m. to 11 p.m. on March 22. Filming will close portions of Salem Street (between Cooper and Bennet Streets) and Prince Street (between Thacher and Hanover Streets) from 8 a.m. to midnight.
Bova's, which is typically open 24 hours a day and has been in business since 1926, will be closed from Monday, March 20, to Friday, March 24, to accommodate filmmakers.
"The Instigators" will follow "two thieves who must go on the run with the help of one of their therapists after a robbery goes awry," according to a plot synopsis shared with Deadline.
The movie will be written by Chuck MacLean, who last worked with Damon on the Boston-set TV series "City On A Hill," which was canceled by Showtime in October after three seasons.
Damon and Ben Affleck will produce "The Instigators" through their new company Artists Equity. The company's first film, the Nike biopic "Air," will hit theaters April 5.
Along with Damon and Casey Affleck, "The Instigators" will star Paul Walter Hauser ("Black Bird") and Hong Chau ("The Menu"). Filming will take place in both the Boston and New York City areas, according to Production List.
No word yet on whether Damon will rent his old triple-decker from "Good Will Hunting" while he's in town.
Newsletter Signup
Stay up to date on all the latest news from Boston.com