Entertainment
Fans flock to North End bakery for Matt Damon and Casey Affleck filming 'The Instigators'
Hundreds of people milled around the block of Bova's Bakery hoping to spot the Cambridge natives filming a new movie for Apple.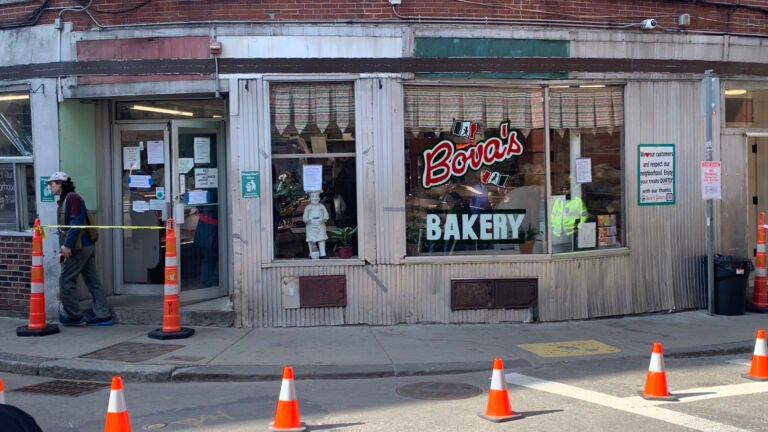 Hundreds of fans gathered in the North End on Wednesday hoping to spot Matt Damon and Casey Affleck at work on their newest film, "The Instigators."
Residents and out-of-towners alike filled the block surrounding Bova's Bakery, which is closed through Friday to accommodate the upcoming movie from Apple Original Films.
As members of the film crew scurried around set, the bell on Bova's door provoked a Pavlovian response in the crowd, with people craning their necks every time a staffer walked in or out of the set.
The hustle and bustle was a perfect visualization of the Bay State's robust film industry: Several crew members wore gear from recent Hollywood movies filmed in Massachusetts like "The Holdovers" (an upcoming drama starring Paul Giamatti) and "Madame Web" (a superhero film starring Dakota Johnson).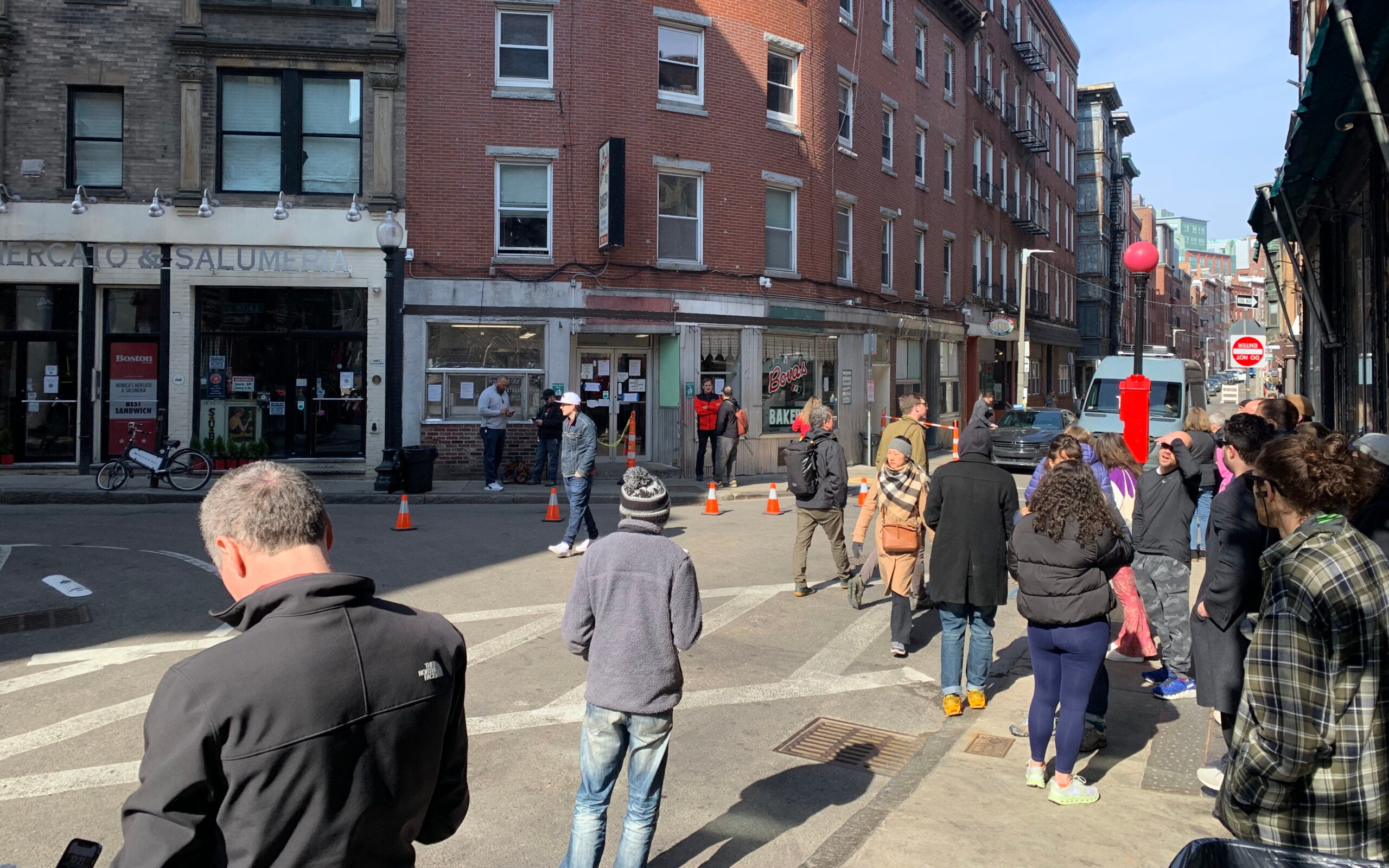 Many North End residents out on their morning walks had to decide how long to play "Waitin' for Damon," given that crews were expected to be at work from 10 a.m. to 11 p.m.
Stephanie, who has lived in the North End for six years, stayed as long as her dog, Grace, would let her. Despite being only "a little bit" of a Damon fan, she was hoping for a star sighting.
"It's right in the neighborhood, so you might as well," she shrugged.
Directed by Doug Liman ("The Bourne Identity"), "The Instigators" will follow "two thieves who must go on the run with the help of one of their therapists after a robbery goes awry," according to a plot synopsis shared with Deadline.
The movie will be written by Chuck MacLean, who last worked with Damon on the Boston-set TV series "City On A Hill," which was canceled by Showtime in October after three seasons. Along with Damon and Affleck, "The Instigators" will star Paul Walter Hauser ("Black Bird") and Hong Chau ("The Menu"), who previously worked with Damon in 2017's "Downsizing."
Bova's owner Ralph Bova told The Boston Globe that his bakery will be used in a scene where an officer demands answers on a recent bank robbery.
"He starts smashing all the showcases and food until someone talks, and no one says anything," Bova said. "They're taking all my showcases out, and they're putting in their prop showcases, but they still want my food."
While many of the people on hand to watch "The Instigators" filming were from the North End, others made the trip from out of town to check out the production.
Steven, who currently works and lives at Hanscom Air Force Base, saw a sign about the filming when he visited Bova's over the weekend. He and his children Rihannon, 9, and Nathan, 6, posed for photos next to a giant armored SWAT vehicle being used in the film, which caused a stir when it rumbled onto Prince St. a little before 10:30 a.m.
"I homeschool both of them, so we get do stuff like this," he said. "We'll go back to the books later today, which they don't love."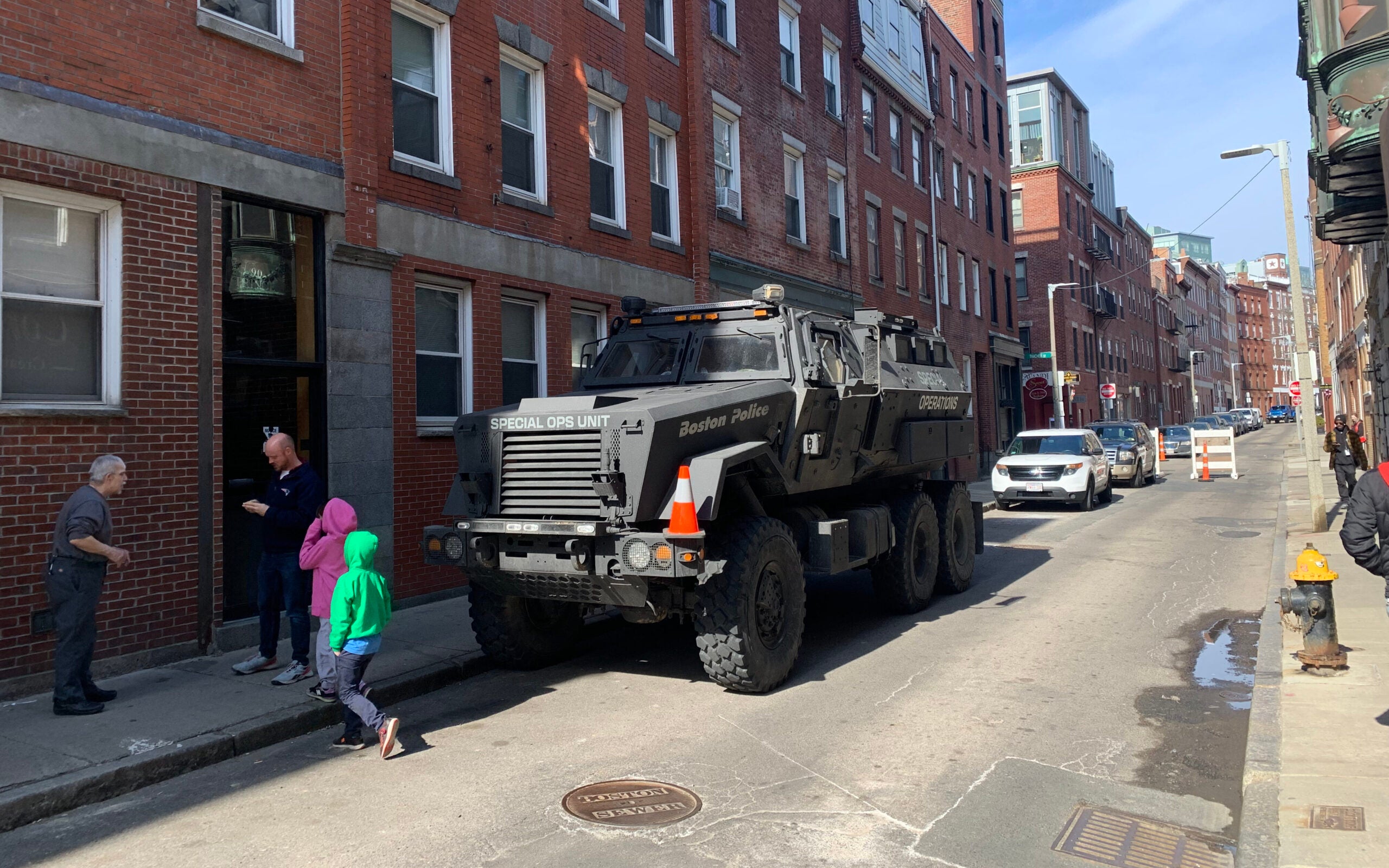 Some fans who had waited for more than hour had their patience tested when whispers began spreading that Damon and Affleck were filming at a fire house on Cambridge St. instead.
And then there were those who traveled to Bova's for delicious pastries instead of movie magic. One woman leading a group of about 30 tourists from Canada quickly searched for directions to another bakery after realizing Bova's was closed.
"My people, with me," she called out, struggling to weave her way through the packed sidewalks. "What a mess. Freakin' Boston, you guys."
Need weekend plans?
The best things to do around the city, delivered to your inbox.