Entertainment
Matt Damon and Ben Affleck's 'Air' is powered by its performances
The greatest strength of Ben Affleck and Matt Damon's new movie is its powerhouse cast.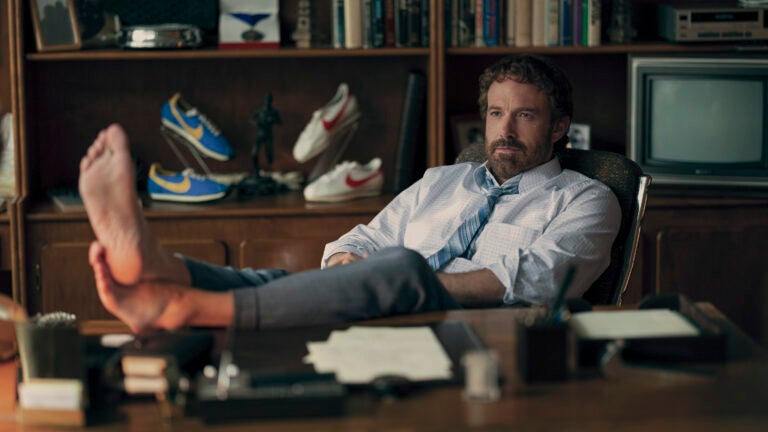 "Air," the new movie from Ben Affleck and Matt Damon hitting theaters this week, is brimming with '80s nostalgia. As the iconic guitar lick from Dire Straits' "Money For Nothing" heralds the opening credits, images of a Rubik's Cube, permed hairdos, Ronald Reagan, and ColecoVision flash across the screen.
Damon and Affleck, who produced the film through their new company Artists Equity, are hoping to tap into nostalgia of a more recent vintage as well. "Air" is betting on the idea that audiences are longing for the (not so long ago) days when movie theaters were regularly stocked with mid-budget movies featuring likable A-List stars rather than the superhero movie of the week.
Whether audiences show up in force remains to be seen, but the Cambridge natives have succeeded in crafting a straightforward but very enjoyable film powered by the performances of its talented actors.
"Air" takes us back to the summer of 1984, where Nike executives are scrambling to figure out what newly drafted NBA rookies might sign an endorsement deal with a company known more for its running shoes.
As Rob Strasser (Jason Bateman, "Ozark") and other Nike executives toss out names of future busts from that draft class (Melvin Turpin, Terence Stansbury, Lancaster Gordon), Sonny Vaccaro (Matt Damon) stews in the corner. He's been trying to build the brand identity by passing out free shoes and holding talent showcases at his basketball camps, but Nike remains the third choice (at best) for basketball players, outclassed by the likes of Adidas and Converse.
After reviewing some tape, Vaccaro becomes convinced that the third pick of the draft, Michael Jordan, is a generational talent worth Nike's entire basketball budget (and then some), but gets pushback in every direction. Strasser says they can't afford it. Nike CEO Phil Knight (Affleck, sporting some deliciously '80s curls) says the board won't approve it. And Jordan's agent, David Falk (Chris Messina, "The Mindy Project") says his client is dead-set on signing with Adidas.
But Sonny, who we've seen in previous scenes is a bit of a problem gambler, pushes all-in. What follows is a predictable but entertaining journey, as Vaccaro goes AWOL from his meetings, rents a car, and drives to North Carolina to convince Jordan's mother, Deloris (Viola Davis, "The Woman King"), to give Nike a shot.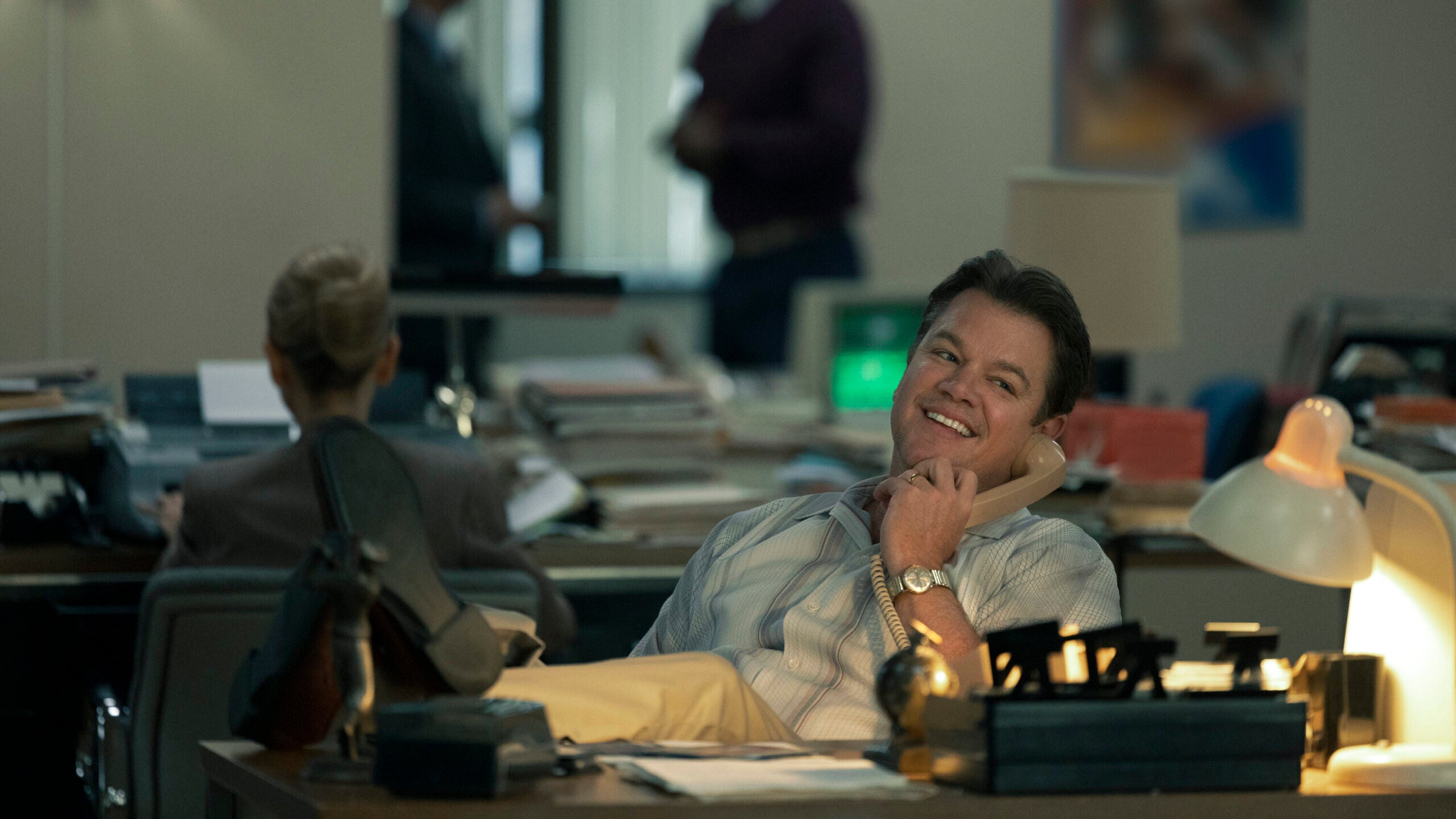 The core strength of "Air" is the repartee among its performers. We already know from decades of red carpet interviews and late-night TV appearances that Damon and Affleck can bust chops with the best of them, and seeing them clown on each other on-screen is an unqualified delight. Even better are the phone conversations between Vaccaro and Falk, with Messina giving an MVP performance as the high-powered agent frequently enraged by Sonny's subterfuge.
Speaking of MVPs, getting Davis to play what's effectively a fifth-billed character is a coup for Damon and Affleck. As Deloris, Davis is reserved but resolute, firm in her belief in her son and unwilling to leave a dime on the table.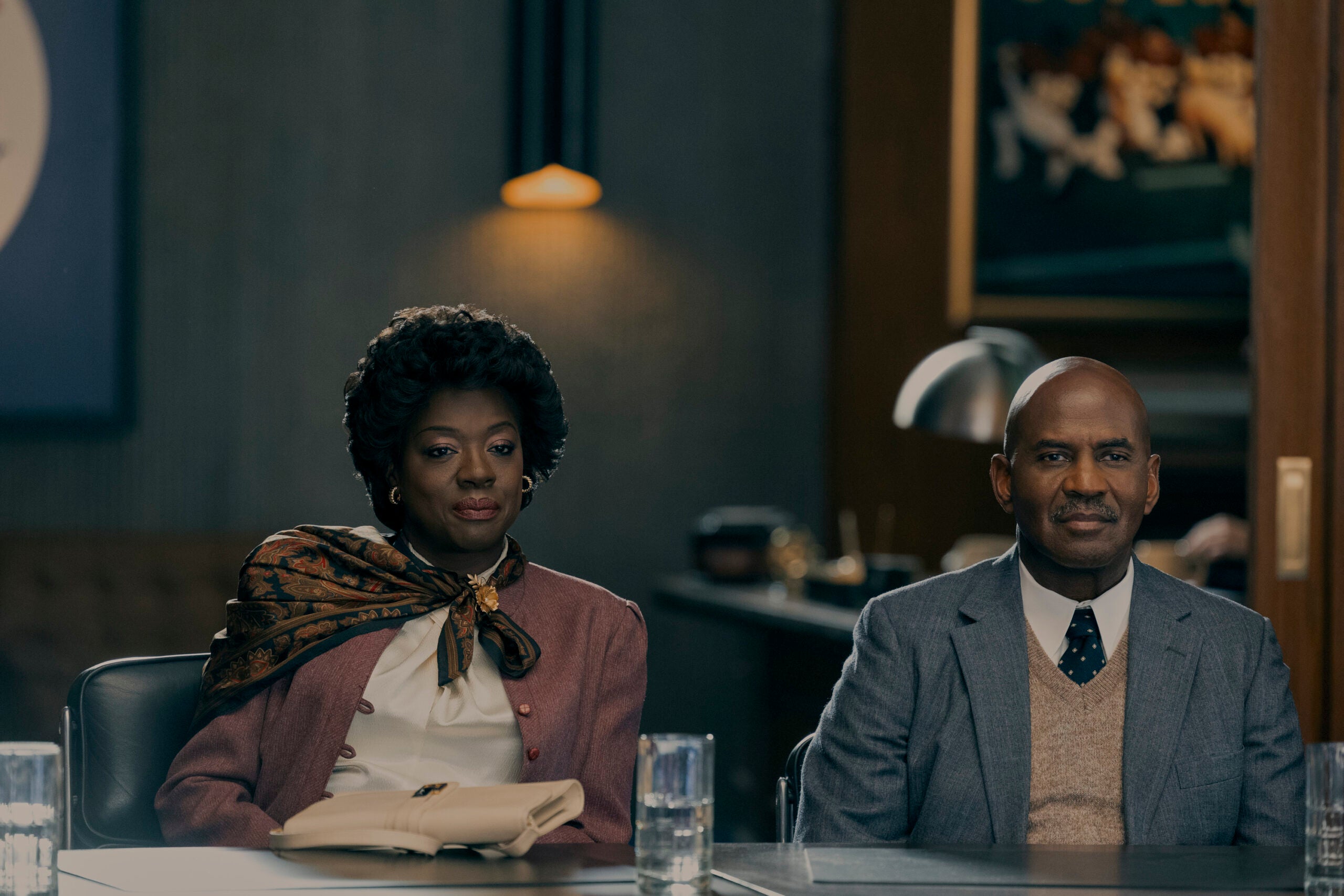 If there's a criticism to be made of the movie, "Air" can at times be as light as its title and as slick as the dealmaking executives it chronicles. Affleck has said that he took "almost all" of the studio notes provided by Amazon, which helped bankroll the film — and at times, it shows. The '80s montage in the opening credits is followed up by four more just like it. The story beats are timed precisely to coincide with the film's nearly two-hour runtime. And even with the strength of its cast, nothing about "Air" will stick in your memory days and weeks after you leave the theater.
That said, Damon and Affleck's goal is not to make the "Citizen Kane" of sports movies, despite what one rapturous early review may have told you. The goal of "Air" is to provide audiences an enjoyable two hours watching Damon, Affleck, and co. crack wise on screen while telling a feel-good story. By that metric, "Air" is a slam dunk.
Rating: *** stars (out of 4)
"Air" will be released in theaters on April 5.
Newsletter Signup
Stay up to date on all the latest news from Boston.com