Entertainment
'Beetlejuice 2': Tim Burton, Jenna Ortega spotted filming movie in Melrose
The legendary director and "Wednesday" actress shot scenes outside homes decked out in spooky decor in Melrose this week.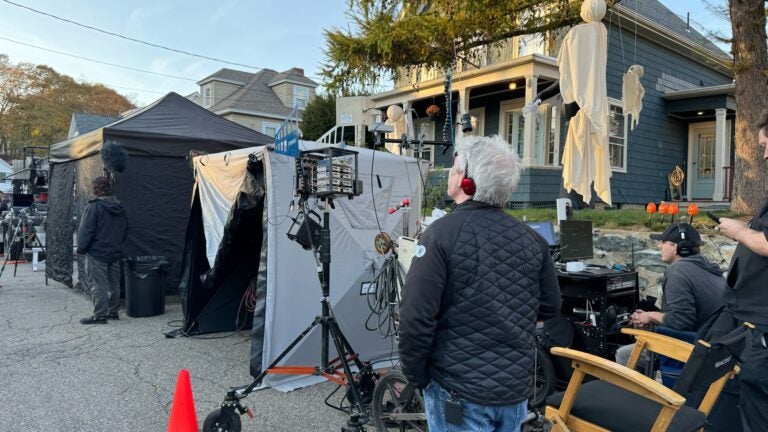 With the SAG-AFTRA strike now over, production on "Beetlejuice 2" resumed this week in Melrose, with actress Jenna Ortega and director Tim Burton spotted on set Wednesday and Thursday.
Ortega, best known for playing Wednesday Addams on the Netflix series "Wednesday," was seen wearing a purple and black striped dress and riding a bike along the street between houses that had been decked out with Halloween decorations.
Burton, who executive produced "Wednesday" and directed four episodes of the series, was also spotted on set.
What to know about "Beetlejuice 2"
"Beetlejuice 2," which marks Burton's first feature film since 2019's "Dumbo," is a sequel to Burton's 1988 hit "Beetlejuice." The film starred Alec Baldwin and Geena Davis as newly deceased ghosts trying to scare a family away from their Connecticut home. The couple briefly strikes a deal with nasty poltergeist Betelgeuse (Michael Keaton), but regrets it immediately when he begins to target the new family's teenage daughter, Lydia (Winona Ryder).
Though not much is known about the plot of "Beetlejuice 2," multiple Hollywood trade publications have reported that Ortega plays Lydia's daughter in the film. Keaton, Ryder, and Catherine O'Hara ("Home Alone") are expected to reprise their roles from the original film, with Willem Dafoe ("Spider-Man"), Justin Theroux ("The Leftovers") and Monica Bellucci ("The Matrix Reloaded") also joining the cast.
Production on "Beetlejuice 2" originally kicked off back in May, shooting most of its scenes in Vermont. (That's also where one of the film's iconic sculptures was stolen in July.)
Crews had begun to set up in Melrose back in July, but were forced to shoot only brief footage without actors due to the dual Hollywood strikes.
Don't expect Burton and co. to be in town for too long: The director told The Independent in July that filming was "99 percent done" before the SAG-AFTRA strike began.
Ortega is no stranger to Massachusetts. The actress spent months on the South Coast in 2022, filming the waterfront crime drama "Finestkind" alongside Tommy Lee Jones and Ben Foster. The film is expected to begin streaming on Paramount+ Dec. 15. (You can watch the trailer here.)
"Beetlejuice 2" is scheduled to be released in theaters Sept. 6, 2024.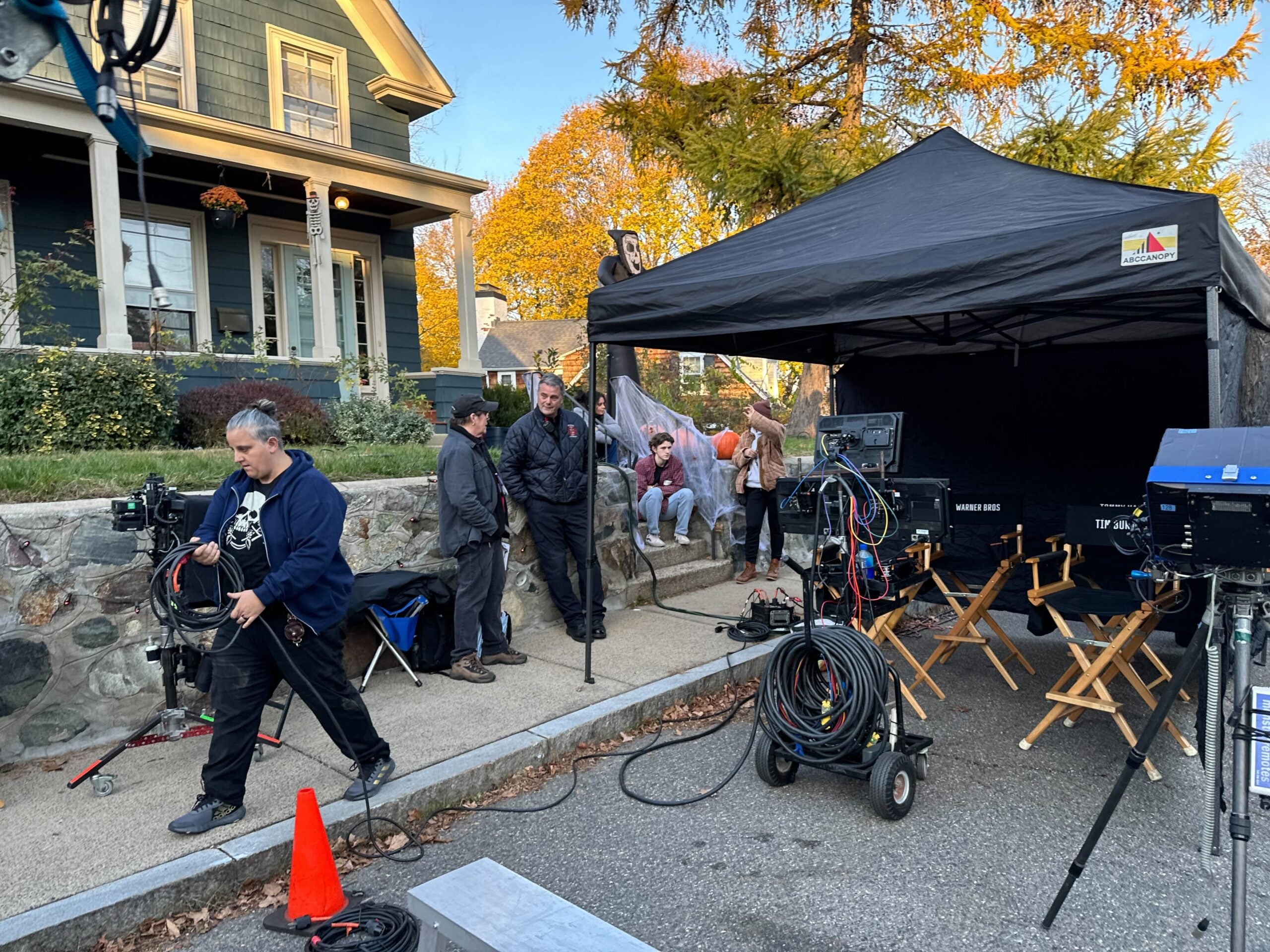 Newsletter Signup
Stay up to date on all the latest news from Boston.com