Entertainment
Review: A most welcome 'The Band's Visit' at The Huntington
Great humor and a surprising poignancy anchor a wonderful new production of the Tony-winning musical.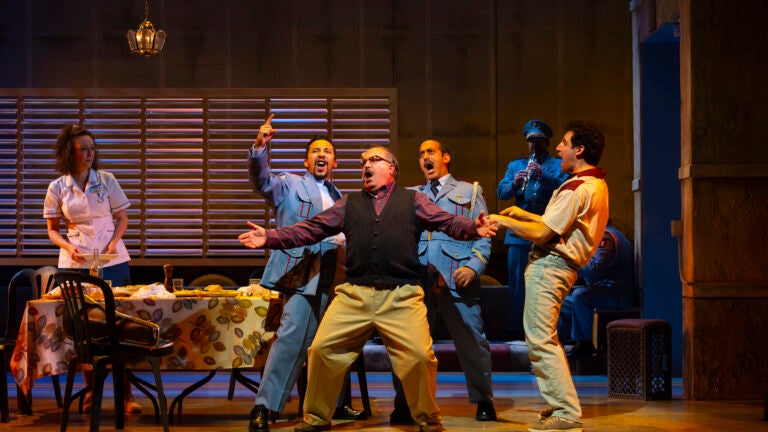 Compared to its competitors for the Best Musical Tony Award in 2018 — "Frozen," "Mean Girls," and "SpongeBob SquarePants" — "The Band's Visit" must have felt positively wispy: a short, simple, character-based musical without an ounce of bombast and no special effects, plopped amidst a sea of projects based on well-known properties that practically screamed, "Look at me!"
Clearly it did something right in its quiet way — it became only the fourth musical in history to win Tonys for Best Musical, Best Book, Best Score, Best Actor, Best Actress, and Best Direction. Not having seen that production I can't say for sure, but it's hard to imagine it was any better than the exquisite, moving version currently being mounted by director Paul Daigneault at the Huntington Theatre, in collaboration with SpeakEasy Stage. In short, it's a wonder.
The plot couldn't be simpler: A police orchestra from Egypt in 1996, through a mixup involving two very similarly pronounced places, winds up stranded overnight in the most boring town in Israel. Some locals — a cafe owner, one of her employees, and a regular customer who's "between works" — volunteer to put them up. That's it.
But what follows — abetted to no small degree by Wilson Chin and Jimmy Stub's clever bobbing sets — is an evening of quiet discovery amid people of very different backgrounds who, after some convincingly awkward beginnings, get a deeper understanding of their new hosts and guests, and even of themselves. They also find some unexpected connections, the most important of those being music.
Not a moment in "The Band's Visit" is wasted; you feel these characters struggle, change and grow over its spare 90-minute runtime, thanks to Itamar Moses's rich, economical book (based on a 2007 Israeli film of the same name), and incisive lyrics by David Yazbek. (Yazbek also wrote the music, a mesmerizing blend of Klezmer and Middle Eastern sounds and rhythms.)
Best of all, while there's at times a clear below-the-surface animus, or at least wariness, among some of these characters toward their new companions' very different cultures, there are no overt scenes of ethnic conflict or heavy-handed messages. At the end of the day (and the play), these are just people trying to get to know their fellow humans.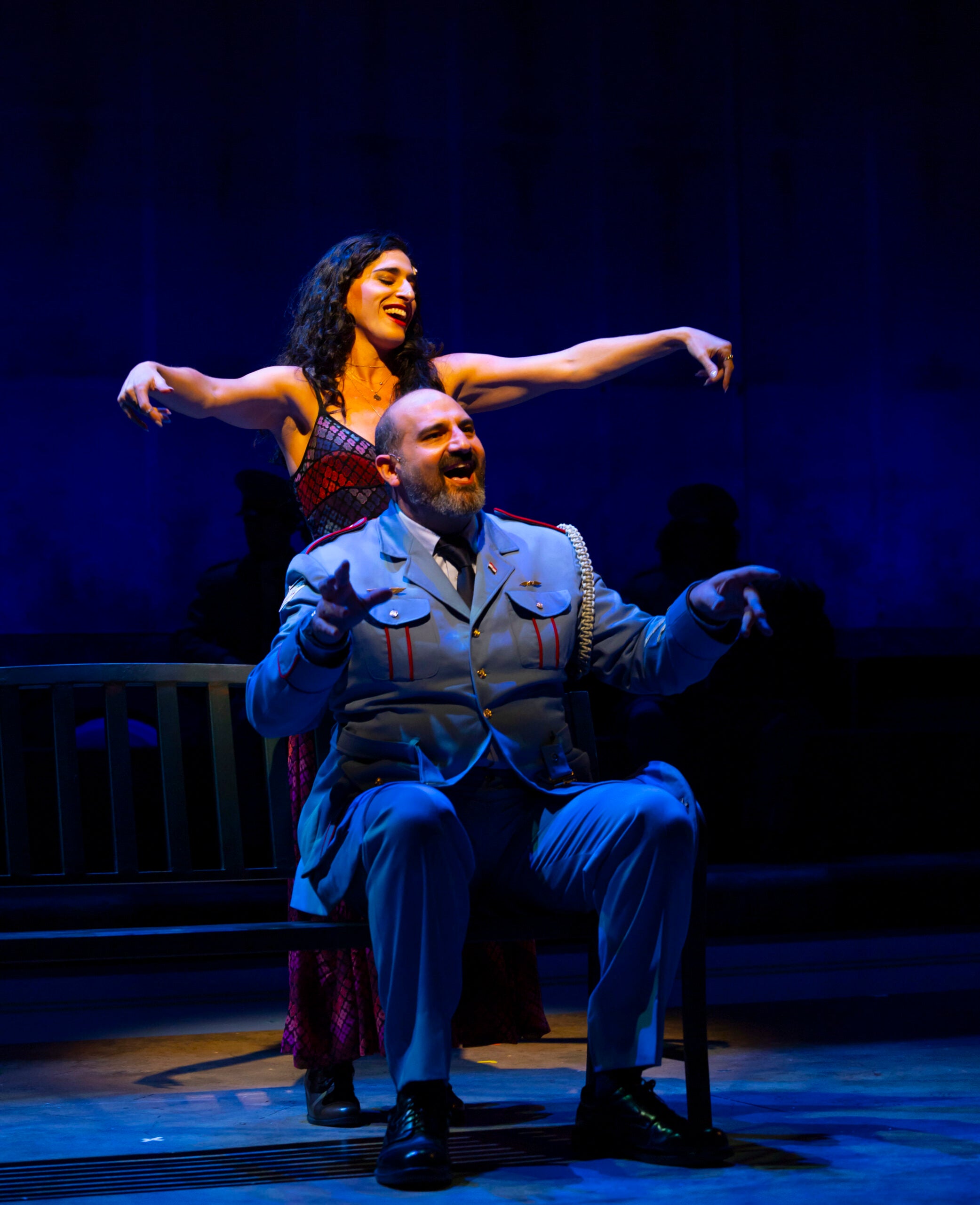 The musical revolves around Dina, the Israeli cafe owner whose wry observations on her dead-end surroundings belie a serious frustration and a bubbling anger, at her situation and her own life choices. She's played without a single false note by Jennifer Apple; everything about her finely layered performance — her body language, her facial expressions, the subtle cracking in her voice when she dares to hope — is pitch perfect, and her vocals, on numbers like the haunting "Omar Sharif" and the sad, funny (funnily sad?) "Something Different," are stunning.
As Tewfiq, the band's conductor with whom Dina tries to bond, Brian Thomas Abraham may not have Apple's vocal chops, but his voice and demeanor do carry an utterly convincing melancholic gravitas (the reasons for which become more apparent as the story progresses). He seems to carry the weight of past tragedies in the very lines on his face, and it's thrilling to watch as he starts to let that weight dissipate — and heartbreaking when he ultimately can't let it go.
"The Band's Visit" is truly an ensemble show, though, and the cast is perfectly calibrated, each performer given a chance to shine. This includes Kareem Elsamadicy as Haled, the band's suave trumpeter who perfectly and repeatedly delivers his stock pick-up line, "Do you know Chet Baker?"; Jesse Garlick as the awkward, introverted Papi, who practically steals the show with an unexpectedly uproarious number set in a roller rink, "Papi Hears The Ocean"; Robert Saoud as the spry Avrum, a retired musician who sings of meeting his late wife during a violin solo; and Jared Troilo and Marianna Massham as Itzik, an endearingly hapless husband, and Iris, his long-suffering wife whose misery is funny until it isn't.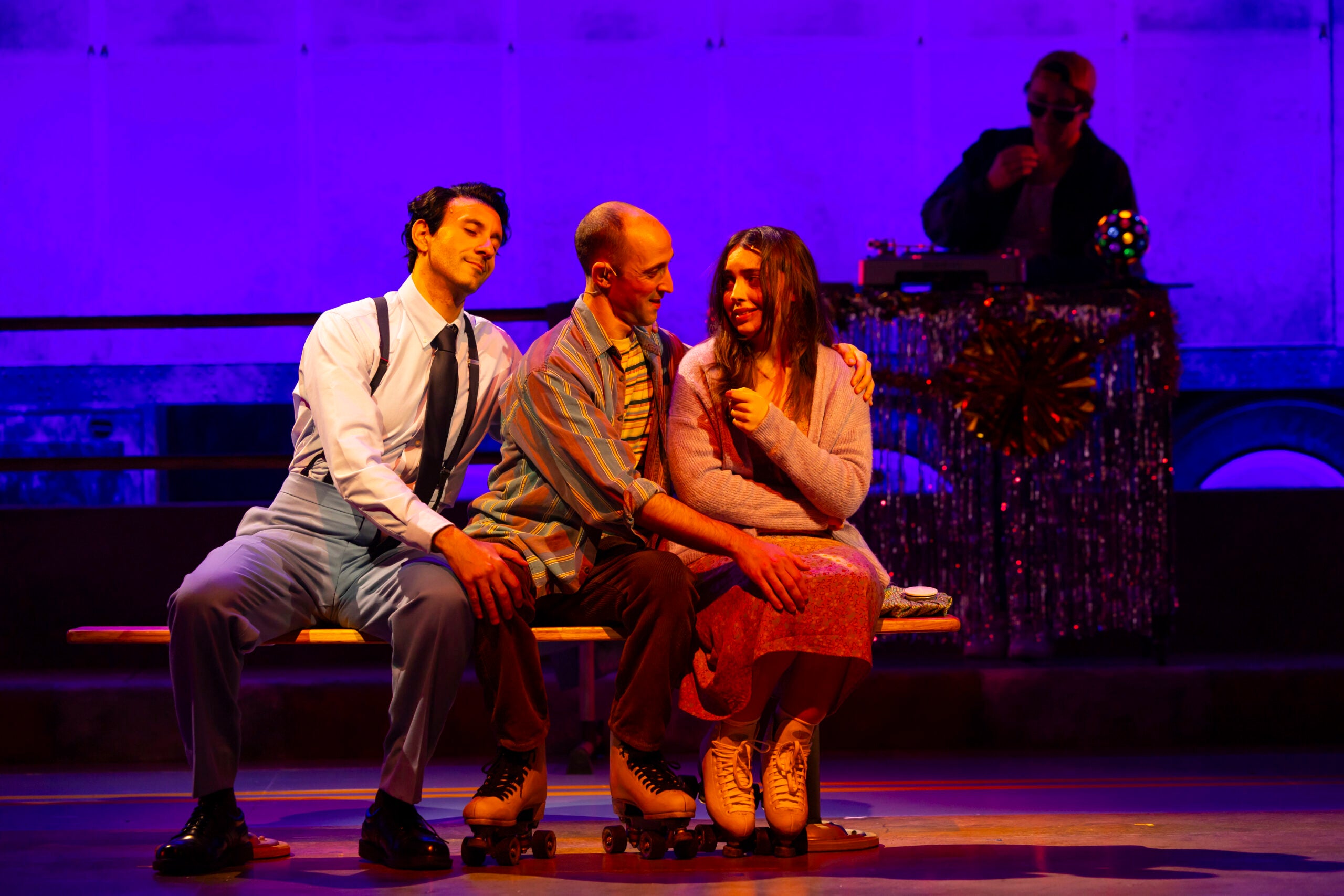 Even characters without names, like Noah Kiserman's "Telephone Guy," prove essential: After spending the bulk of the show camped by a pay phone waiting for his absent girlfriend to call, he's given a surprising payoff and a moving number — "Answer Me" — that builds into the show's emotional climax.
Throughout, members of the band play their instruments on stage to great effect, both as their characters — James Rana's Simon, who for years has been struggling to finish his clarinet concerto, is particularly endearing — and as a sort of Greek chorus adding new layers to what's happening on stage. And while this is far from a dance musical (no tapping here), choreographer Daniel Pelzig has designed some beautiful movement for these characters, suitable to their ethnic roots and touching in their own right.
There are moments of great humor in "The Band's Visit," but what truly elevates the show is the way they're balanced by a familiar sadness that makes these characters feel all the more real. And while the short run time is welcome in this era of bloated productions, the downside is you don't want it to end, and are sad when it does.
In the meantime, though, you're bound to truly enjoy this warm, welcome addition to Boston's theater scene — one in which you'll find yourself considering no less than the power of music, the weight of dreams unfulfilled, and the question of what it means to be human.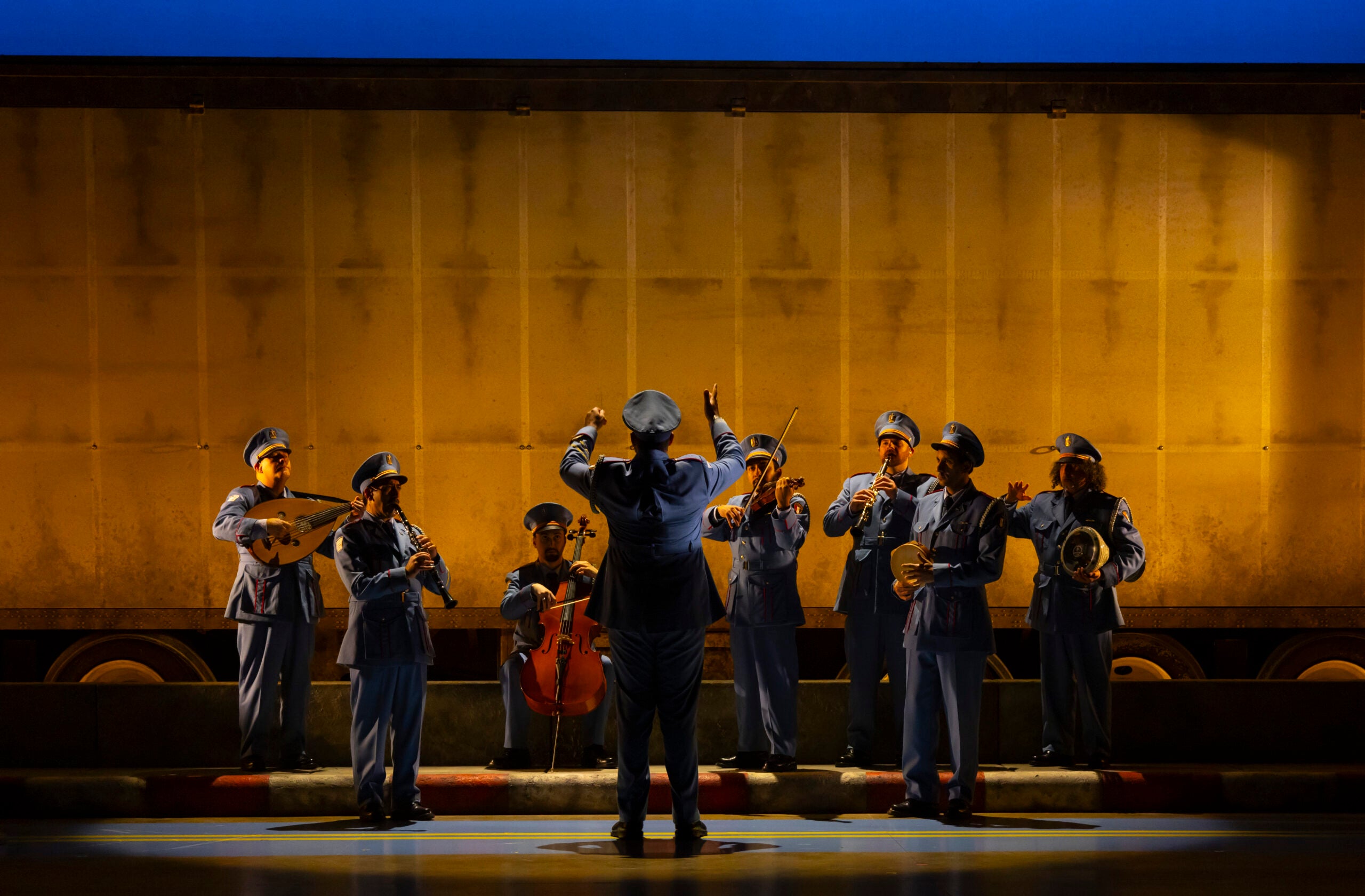 "The Band's Visit" plays at the Huntington Theatre, 264 Huntington Ave., through Dec. 17. Tickets are $20-$185.
Newsletter Signup
Stay up to date on all the latest news from Boston.com