Events
Jamaica Plain's First Annual Porchfest is July 19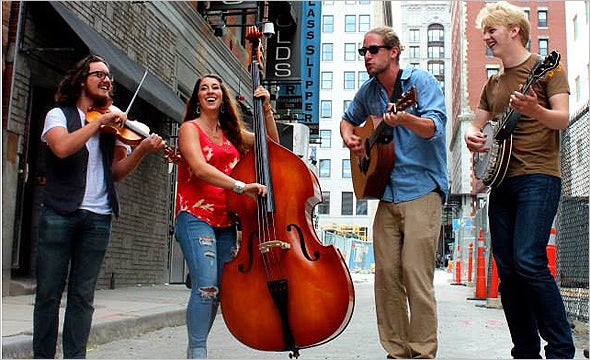 It's quirky, it's artsy, and it's known for diversity and community pride. Now the Boston neighborhood of JP is adding another attraction to its line-up of annual events.
The 1st Jamaica Plain Porchfest presents more than 55 bands playing on more than 30 porches around the 'hood. Volunteers including organizers Marie Ghitman and Mindy Fried are hard at work to make the inaugural festival go off without a hitch. "We were inspired by Porchfest events around the country, especially nearby Somerville, which has held a Porchfest for several years,'' says Ghitman.
Musicians and porches were carefully matched to draw diverse crowds and encourage festival-goers to spread out through the neighborhood. If you get tired, or have mobility issues, Boston Pedicabs will be on hand offering rides from porch to porch.
The acts cover genres including Afro-pop, Caribbean, punk, acoustic, rhythm and blues, rock, country, classical, jazz, and reggae. All are invited to get in on the action at an Afro-Latin percussion lesson and drum circle, and there's even a Porcheoke session planned.
Saturday, July 19, noon-4 p.m. Free. After party 5-9 p.m. at the Milky Way, 284 Amory St., Jamaica Plain, $5 for all-you-can-eat pizza. Map of musicians and locations available at www.jpporchfest.org or visit www.facebook.com/JamaicaPlainPorchfest