Events
John Cena is the undisputed Make-A-Wish champion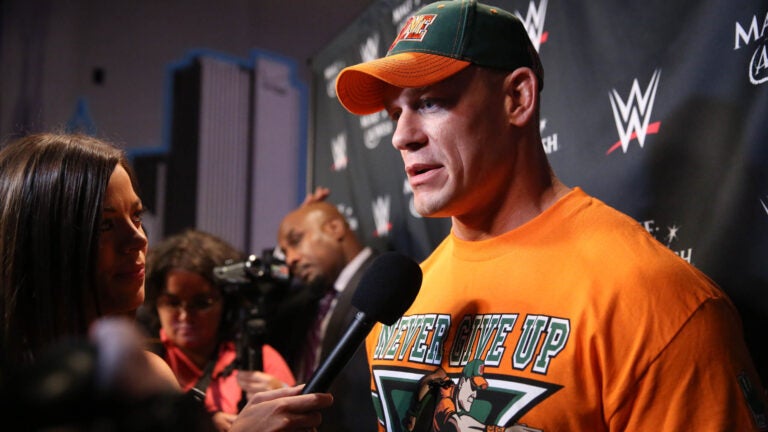 John Cena's "Never Give Up'' mantra has helped him in the ring, and he's got 12 runs as WWE heavyweight champion to show for it. It's also a mantra the West Newbury-born wrestler passes onto children with serious illnesses as part of the Make-A-Wish Foundation.
The WWE has had its share of champions. On Monday, Cena hit a milestone no one ever has: 500 wishes granted, according to The Associated Press.
Rocco Lanzer, an 8-year-old boy from Queens who was diagnosed with leukemia in January, will get ringside seats to a taping of Monday Night Raw. Cena surprised the boy at Thursday's taping of The Today Show, where he greeted him with a championship belt among other gifts.
[fragment number=0]
[fragment number=1]
Cena's commitment to the charity stretches back more than a decade. His first wish was granted in 2004, two years after his WWE debut. As his popularity grew, so did demand for him from sick children. Beyond being first to 500 wishes, Cena was the first celebrity to grant 300 and 400 wishes.
"They certainly deserve a day as a real kid,'' Cena said told the AP.
Famous Boston celebrities
[bdc-gallery id="120240″]