Events
Jellyfish exhibit opens in Kendall Square
It combines science, art, and marine life.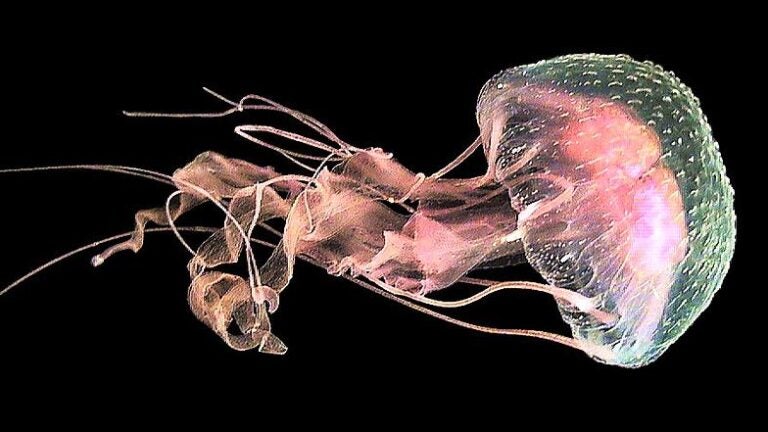 Kendall Square's art-meets-science exhibition kicks off today.
"The Trouble with Jellyfish'' is a collaboration between marine biologist Lisa-ann Gershwin and contemporary artist Mark Dion. Billed as a fusion of art and science, it opens to the public September 18 at Le Leboratoire Cambridge.
The concept came from recent concerns about too-rapid jellyfish reproduction, according to a press release.
"The goal was to create an exhibition that makes the scientific issues and ideas examined concrete in a visual realm,'' Dion said in the release.
It's experiential, too: There will be a salon plastered in jellyfish wallpaper, a classroom video presentation, and live moon jellies in a tank provided by the New England Aquarium.
It also has a hypoxia simulation chamber.
That's right. Patrons will be able to safely experience the low levels of oxygen that jellyfish overpopulation creates in the ocean.
To cater to other senses—and perhaps to help you recover—Renae Connolly, Le Lab's award-winning chef, created a recipe for cupcakes with a jellyfish-derived ingredient that locks in moisture.
"The Trouble with Jellyfish'' will be open to the public through January 2, 2016. For more information, visit the exhibition's website.