Events
A UMass student group needs to find a new home for their pro-marijuana rally
The 25th annual Extravaganja is currently scheduled for April 18.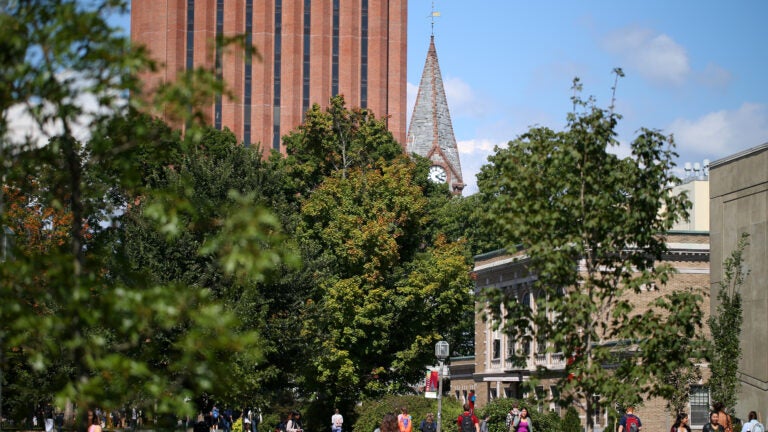 The UMass Cannabis Reform Coalition will need to find a new location for its annual Extravaganja festival, but according to Amherst town authorities, it's not necessarily due to any illegal behavior.
The event, which takes place every April on the Town Common, is described on the Cannabis Reform Coalition's website as "an annual free pro-cannabis political rally,'' and features bands and speakers. 2016 would mark the event's 25th year, but according to MassLive, Interim Town Manager David Ziomek will not issue the permit, citing that the festival has grown too large for its space. The local police chief and fire chief also raised safety concerns after last year's event attracted thousands of people.
But the Cannabis Reform Coalition, the oldest student-run drug law reform organization in the United States, has not given up hope. Terry Franklin, a member of the group, told MassLive that, "the most likely alternative at this point is the Three County Fairgrounds in Northampton.'' If securing another location is too difficult, however, Franklin said they could take legal action against Amherst, citing a first amendment right to gather.
The Extravaganja advertises itself a peaceful event, much like the annual Freedom Rally on the Boston Common. There was only one arrest made at last year's Extravaganja, and it was on an outstanding warrant.
This year's event is planned for April 18, but as of now, the Cannabis Reform Coalition must find a new home for it.