Events
Steve Martin is on the loose in the MFA
He's in Boston for his free event, which is happening at the museum this weekend.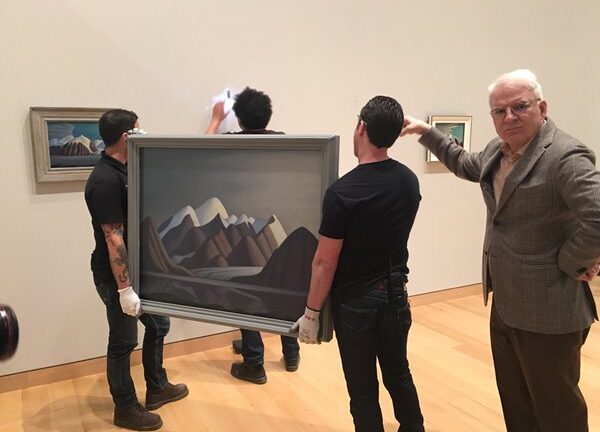 In conjunction with the exhibition The Idea of North: The Paintings of Lawren Harris, the Museum of Fine Arts is hosting a free program this weekend about the painter and modernism. If that hasn't yet piqued your interest, it gets better. The program will be hosted by Steve Martin. Yes, that Steve Martin.
On Tuesday, the comedian, writer, actor, musician, and producer posted a photo of himself at the MFA "helping out'' with the installation.
[fragment number=0]
Oh, Steve.
The discussion, happening this Saturday, March 12 from 7 p.m. to 8 p.m., will focus on Harris and his legacy as a visionary. It will also feature appearances from artist Eric Fischl, The New Yorker columnist Adam Gopnik, and MFA director Matthew Teitelbaum.
Tickets for the event, again, are free, and will be distributed to non-MFA members on a first-come, first-serve basis.