Events
King Richard's Faire wants you to be part of its royal court next season
Here are ye olde audition dates.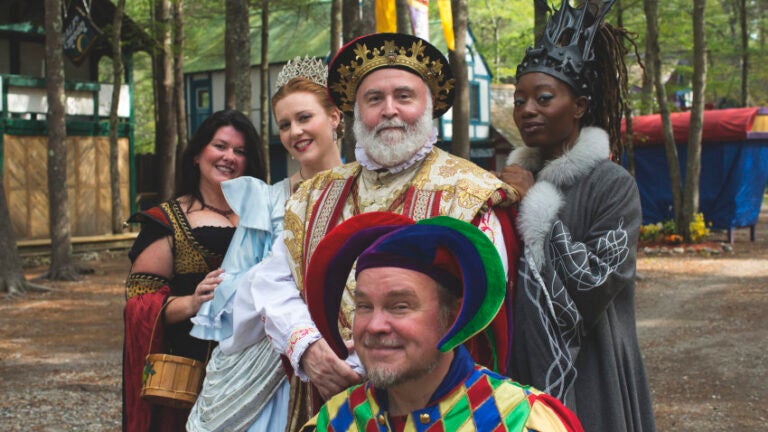 King Richard's Faire will return for its 35th season this fall, and organizers want you to audition for a role.
Located in Carver, the longest-running Renaissance fair in Massachusetts has a wide cast of characters, from jesters to beer wenches to the festival's namesake, King Richard. The fair is holding two days of auditions: Saturday, April 23 at AS220 Theatre in Providence, Rhode Island, and Sunday, April 24 at Boston University's College of Communication. Participants should bring a current photo and a resume, if available.
Available roles include village cast members (which involves a free four-weekend theater training program), musicians (such as trumpeters, violinists, pipers, drummers, and keyboard players), singers, dancers, acrobats, actors and actresses, jugglers, stilt walkers, aerialists, street performers, specialty acts, musical comedy performers, technical staff (costume, stage management, sound techs, etc.), and entertainment staff (musical directors, fight coordinators, etc.).
These auditions are open to the public, but in order to reserve an audition, you must call the festival at 952-238-9915 or email.
Whatever you do, do it in the name of the king. Huzzah!