Events
Tour of Cambridge's secret gardens returns in June
These green gems are only open to the public every two years.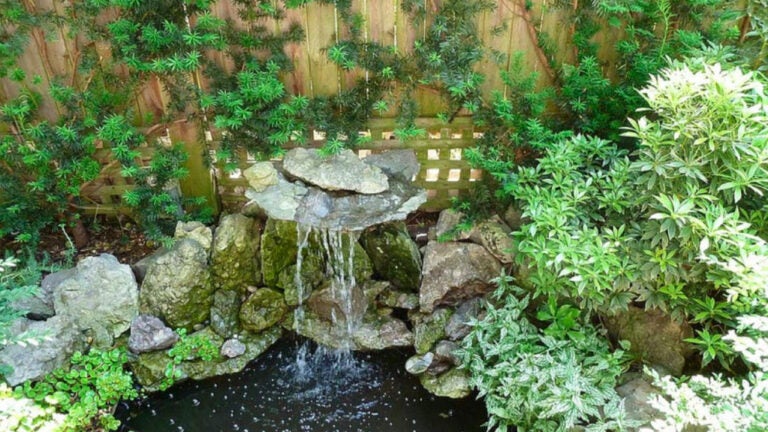 Cambridge is filled with charming homes with plenty of curb appeal, but the backyards and gardens often remain a hidden mystery. You can discover these out-of-view, private oases Sunday, June 5 during the Friends of the Cambridge Public Library's Secret Garden Tour.
This year, participants will have the opportunity to see 61 gardens on the tour, 25 of which have never been included before. Eva Adler, president of the organization, said it's the largest batch of new gardens they've ever added. The tour, which was founded 12 years ago, only occurs once every two years.
"Touring these gardens is a way of seeing an area of the city that you wouldn't see if you were just walking along or even if you're on a bus trolley," Adler said. "It really takes you deeper into the city, the homes, the history. And [it] shows people there are these bucolic areas — these havens — and how people make them special and unique."
Adler said that in order for a garden to be included, it can't be visible from the street, and it needs to have a unique or innovative feature, such as a fountain or sculpture.
"It could have an unusual variety or it has made really creative use of space architecturally," she said. "So, something that makes it more than just the, 'Yeah, some pretty flowers.' That's not necessarily enough."
Adler said the gardens are grouped into five sections of Cambridge, with at least seven gardens in each area. Participants on the tour can visit all of the gardens, or just choose a few neighborhoods they'd like to visit, she said.
The route isn't guided, but attendees get a booklet with a map of participating gardens when they purchase a ticket. Lawn signs showcasing participating properties will be visible from the sidewalk, and the host gardner will be on site to answer questions.
"You could be going by a very ordinary house, and you say, 'Oh, nothing special,' and then you go out back and it can take your breath away," Adler said.
For those with green thumbs, it's an opportunity to get new ideas, talk with other gardeners, and hear about new varieties, she said. For those without, it's a new way to get outside and see the history and care that goes into some of these hidden gems.
Tickets start at $25. Proceeds go the Cambridge Public Library. Available online at cambridgepubliclibraryfriends.org or in person at Porter Square Books, Brattle Square Florist, Bonny's Garden Center and other locations.