Events
Forget Prime Day: Here's 20 Boston-themed Amazon gifts perfect for any day
A half-priced TV sounds nice, but how about a football signed by Gronk?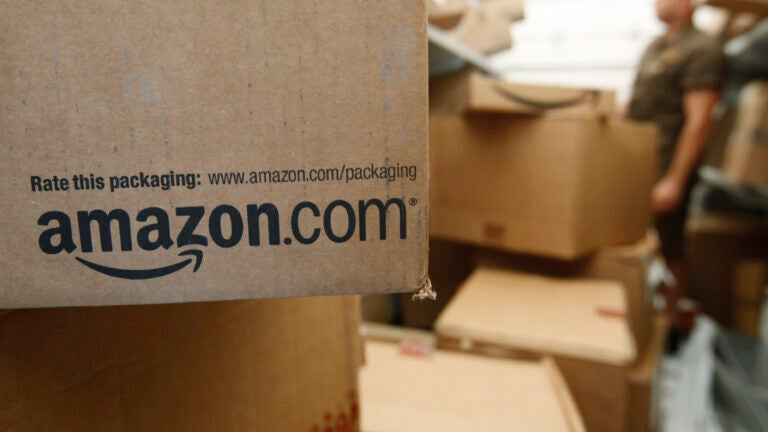 If today you find yourself surreptitiously shopping on your work computer, or wondering how you ended up charging a discounted swing set to your "emergency" credit card, you're not alone: It's Amazon Prime Day.
The company launched the annual event last year to promote the Amazon Prime loyalty program, which costs $99 per year and offers members perks such as free two-day shipping. Last year was a success, raking in more new Prime members than on any other day in the website's history, according to Amazon.
This year has been heralded by the retail giant as having twice as many deals as last year, including participation from third-party sellers. Notable discounts include a Samsung curved 55-inch 4K TV for nearly half off (all of which have already sold out), XBox One bundles, and all kinds of headphones.
PRIME DAY FACT: In three hours Prime Members bought 18,048 pairs of headphones ? #PrimeDay

— Amazon (@amazon) July 12, 2016
In order to participate in the day's festivities, you need to have a Prime membership, which includes a 30-day free trial upon signup.
And if you take advantage of Prime Day and decide to keep up your relationship with Amazon, here are some Boston-inspired goods available now on the website.
1. "I'm Shipping Up To Boston" Digital Download, $1.29 or free with a Prime membership
2. Aerosmith "Bad Boys From Boston" Long-Sleeve T-Shirt, $21.89-$31.95
3. Tom Brady New England Patriots Action Figure, $38.99
4. Make Way For Ducklings Picture Book, $0.01-$10.49
5. Boston Strong Ribbon Decal, $3.95
6. Larry Bird Boston Celtics Jersey, $28.00-$34.90
7. Museum of Fine Arts Postcard Set, $3.70-$9.99
8. Good Will Hunting DVD, $3.99-$19
9. 2004 Boston Red Sox World Series Commemorative Issue of Sports Illustrated, $24.95
10. Tom Brady and Rob Gronkowski Framed Photo, $54.99
11. Dunkin' Donuts Limited Edition Cape Cod Mug, $28.99
12. Bill Russell Signed Vintage Converse Shoes, $550.99
13. Boston Bruins Hockey Jersey by Reebok, $102-$130
14. Nantucket Tie by Vineyard Vines, $75
15. "I Love Boston" Graphic T-Shirt by Converse, $12.99
16. Harvard Pennant, $8.95
17. Boston Transit Map Shower Curtain, $29.99
18. Rob Gronkowski Signed Football, $169.99
19. Boston Marathon Hoodie by Adidas, $64.99
20. Fenway Citgo Sign Baseball Hat, $17.99