Events
10 things to do in Boston this weekend
BosTen is your weekly guide to events and cool happenings in and around Boston.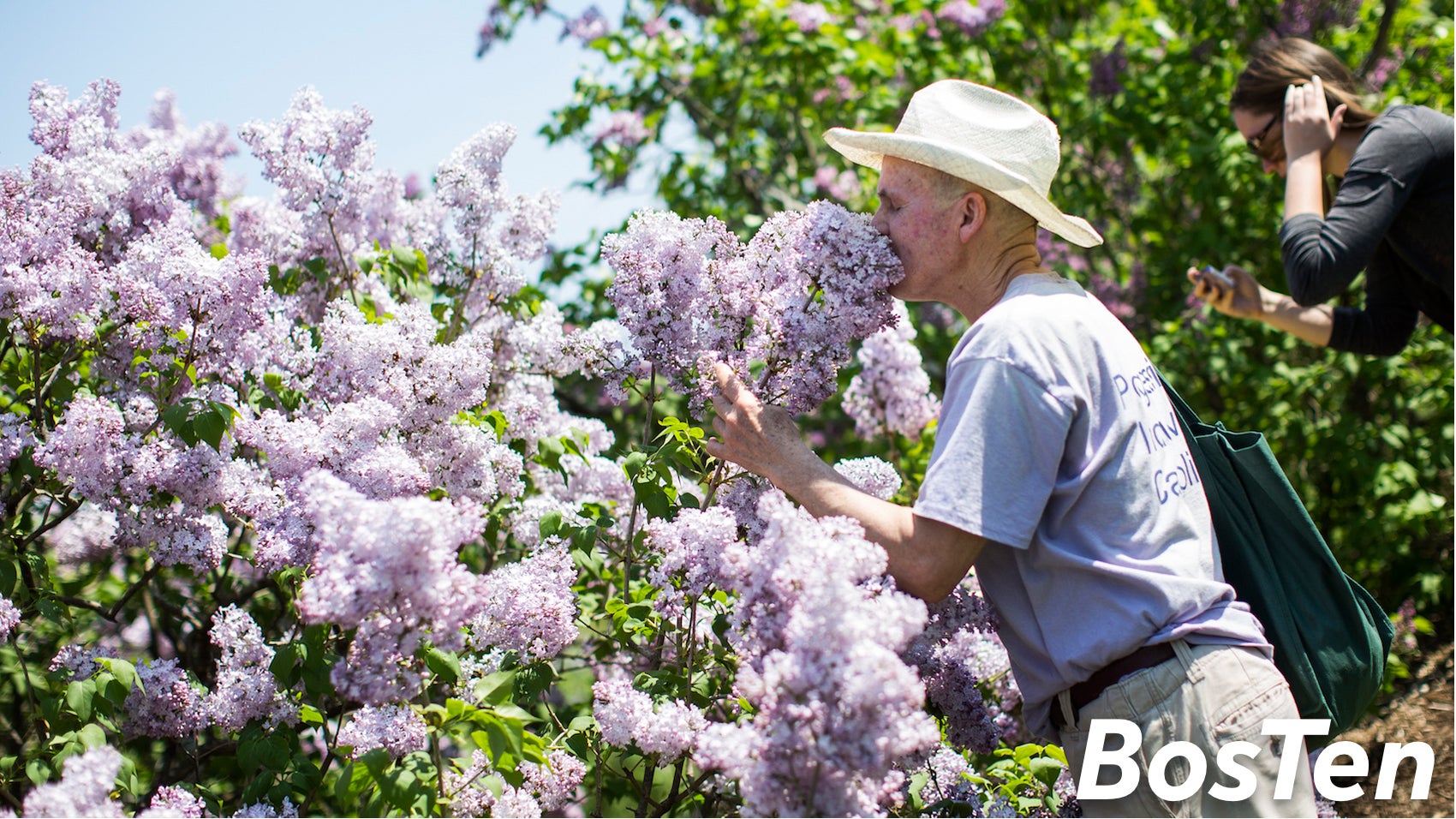 Skip Netflix this weekend—here are 10 ways to get out of your home and not be bored in the city. If you'd like BosTen delivered to your inbox every Thursday, click here. Want more things to do? Check out our events calendar at boston.com/events. You can also learn even more about awesome events around Boston by joining the BosTen Facebook group.
The Boston Calling Block Parties will return to the Rose Fitzgerald Kennedy Greenway this Thursday with lawn games, live music from The Gallerist, and plenty of beer and wine. The block parties will continue every Thursday through the end of August. (Thursday, May 10 from 5 p.m. to 8 p.m.; Dewey Square Parks, Boston; free; 21+)
Since 1983, the Mass Audubon Society has raised money for its wildlife sanctuaries and programming with a 24-hour birdwatching contest. Considering that the winning team identified 229 species in 24 hours last year, the competitive route may not be for everyone. If you want to get in on some of the action, the organization's website has all sorts of tips on how to spot the most number of unique species and directions to some of its sanctuaries where you can spot our avian friends. (Friday, May 11 at 6 p.m. through Saturday, May 12 at 6 p.m.; various locations; free; all ages)
Featuring one of the better Mother's Day puns we've heard, Mamaste Beer Yoga is a social fitness event at City Tap House that will begin with a high-energy yoga class from The Monica Method and finish with a social hour at the Tap House bar with light appetizers and beer. Non-alcoholic and gluten-free beverage options are also available. (Saturday, May 12 from 9:30 a.m. to 12:30 p.m.; City Tap House, Boston; $35; 21+)
The actual New England Cider Week isn't until the more seasonally appropriate month of October, but the organizers of last year's Cider Week wanted to get a jump on the season with a spring preview party at The Hawthorne. Sip beverages available for purchase from cider brands like Artifact, ANXO, and Eden, meet some of the cider makers, and munch on complimentary snacks. (Saturday, May 12 from 12 p.m. to 3 p.m.; The Hawthorne, Boston; free; all ages)
The final MFA Late Nites event of the year promises to be a fun one. Visitors can explore galleries like the mind-bending "M.C. Escher: Infinite Dimensions" and the anachronistic "Phantasmagoria!" until 2 a.m. There will also be late-night snacks, a beer garden, performance artists, and two live music experiences: dance music in the Shapiro Family courtyard from DJ Leah V and an all-vinyl set from Boston-based DJ collective Table Manners in the Contemporary Wing. (Saturday, May 12 from 8 p.m. to 2 a.m.; Museum of Fine Arts, Boston; $15; all ages)
The Arnold Arboretum is home to thousands of plants, but only the lilac gets its own special day, with guided tours of the park's 397 lilac plants and 179 kinds of lilacs available from 10 a.m. to 3 p.m. Sunday is also the only day picnics are allowed inside the arboretum, so grab a blanket and basket if you want to seize the rare opportunity. (Sunday, May 13 from dawn to dusk; Arnold Arboretum, Boston; free; all ages)
In honor of the beloved children's book "Make Way For Ducklings," Boston Common will play host to Duckling Day, a morning filled with kid-friendly activities. It will be capped by a parade of duck-costumed families from Parkman Bandstand to the Public Garden led by the Harvard Marching Band. Registration fees for the parade benefit Friends of the Public Garden. (Sunday, May 13 from 10 a.m. to 1 p.m.; Boston Common, Boston; $35-40 per family; all ages)
If your mom's idea of a fun morning is a bit more active than the traditional brunch and flowers, the Mother's Day 5k along the Charles River might be a good bet. Proceeds will benefit Find the Cause Breast Cancer Foundation. (Sunday, May 13 from 10 a.m. to 1 p.m.; Artesani Park, Boston; $25 GA, $15 for kids ages 15 and under, free for participants in the 1,000-meter kid's fun run ages 6 and under; all ages)
Beer and Girl Scout Cookies? You have our attention. Bone Up Brewing will offer up regularly priced flights of beer with corresponding cookies for $2 at its Everett taproom. Proceeds from the pairings will benefit the Girl Scouts of America. (Sunday, May 13 from 12 p.m. to 4 p.m.; Bone Up Brewing, Everett; free entry; 21+)
Once a year, Somerville transforms into a giant concert, with hundreds of musicians performing on porches across the city during Porchfest. Artists on West Somerville porches will play during a 12 p.m. to 2 p.m. window, while those in Central Somerville will play from 2 p.m. to 4 p.m., and those in East Somerville will take to their instruments from 4 p.m. to 6 p.m. (Sunday, May 13 from 12 p.m. to 6 p.m.; various locations, Somerville; free; all ages)
UPDATE 5/11/2018: The city of Somerville announced late Thursday night that Porchfest will now be held on Sunday, May 13. This story has been updated.