Events
More programming, parties, and spirits are coming to HUBweek this year
The innovation festival will return to Boston in October.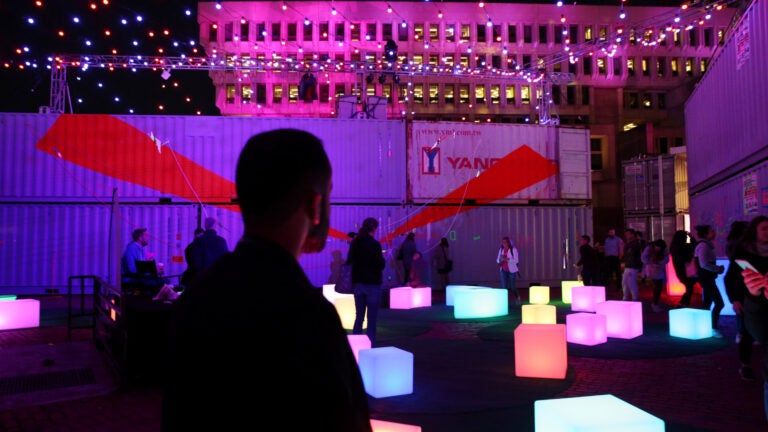 The future is coming. Specifically, the future is three and a half months away.
Boston's fourth annual HUBweek, also known as the Festival of the Future, released plans for its 2018 edition on Wednesday, including a first look at its updated festival site.
The theme for this year's innovation event is "We the Future," described in a press release as "a call to action, inviting attendees, speakers, collaborators, artists, and futurists to collectively imagine, discuss and shape a more inclusive and equitable future for all." It's all set to descend on City Hall Plaza from Oct. 8-14.
New features will include an additional day of programming at the HUB, two semi-permanent glass pavilions measuring more than 7,000 square feet each, a "back deck" area boasting local breweries and mixologists, and parties including live music and silent discos sprinkled throughout the site.
Passes for HUBweek 2018 are now available.
Check out a video rendering of the 2018 festival site below:
https://www.youtube.com/watch?time_continue=2&v=0z5Bqi30TRQ