Events
The No Pants Subway Ride returns this weekend
Bostonians will bare (almost) all during this worldwide event.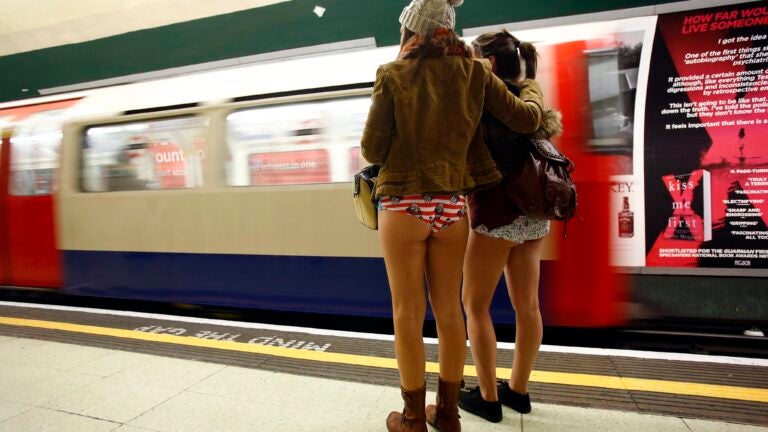 This weekend, you can expect to see Bostonians riding the T in boots, winter coats, scarves, gloves, and hats. Just don't expect all of them to be wearing pants.
On Sunday, Jan. 13, Boston will join more than 60 cities around the world in the No Pants Subway Ride.
The event was started in 2002 by Improv Everywhere in New York. The Boston edition is put on by BostonSOS, a volunteer-run group that also organizes events such as flashmobs and a midnight marathon.
Those looking to bare (almost) all on the T this weekend can meet fellow pranksters at Pemberton Square for a half-hour warm-up at 1:30 p.m. before boarding. Participants should arrive wearing pants, and a bag to stash them in when the moment arrives is recommended. The route will be announced at the event.
To keep the fun going, organizers have planned a pants-less walk through Faneuil Hall Market to downtown bar The Point for an after-party. More information about the subway ride and after-party can be found on the event's Facebook page.