Events
Dance, drink and mingle at this International Women's Day party
The evening is wholly organized and run by a team of women.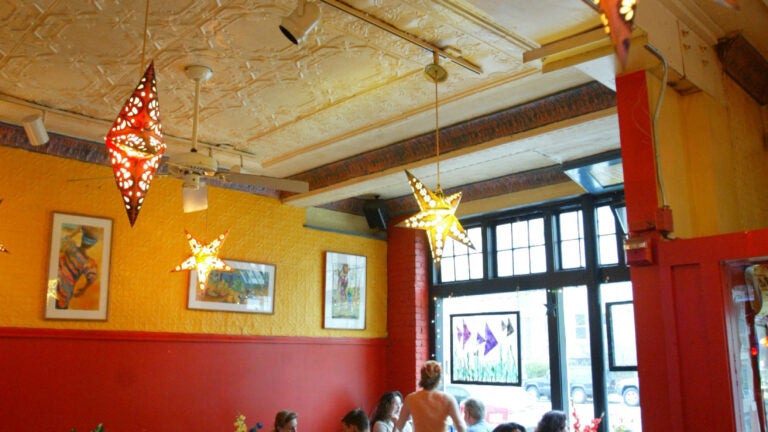 Calling all "sheroes": Bella Luna Restaurant and Milky Way Lounge wants you to help celebrate the power of women.
On March 8, the Jamaica Plain watering hole will host a dance party for International Women's Day titled "Sheroes Unite!"
"This event is inclusive of all who stand for gender balance and celebrates all identities of Sheroes," the event description reads. The organizers define a "shero" as both "any person regardless of gender identity who supports womxns rights" and "a female hero." Guests are encouraged to arrive in attire that showcases their nationality.
Attendees can consume "shero"-inspired cocktails and specials throughout the evening. The festivities don't officially kick off until 9 p.m., but guests are welcome to come as early as 5 p.m. to eat. A ticket is still required for dining, and making a reservation is encouraged.
Starting at 10 p.m., DJ Andrea Stamas will spin a set entirely made up of female artists.
An all-women team, including Bella Luna's owners, events production company Kristen Porter Presents, Stamas, and Lesbians Born Abroad put together the event. From the cashier to mixologists, the team staffing the party will also be 100 percent female.
Proceeds from the evening benefit the LGBT Asylum Task Force — there's even an option to add a $5 donation to the cause when purchasing a ticket online.
Sheroes Unite! International Women's Day Dance Party; Friday, March 8 from 9 p.m. to 1 a.m.; Bella Luna & The Milky Way, Jamaica Plain; $12 – $17; 21+.